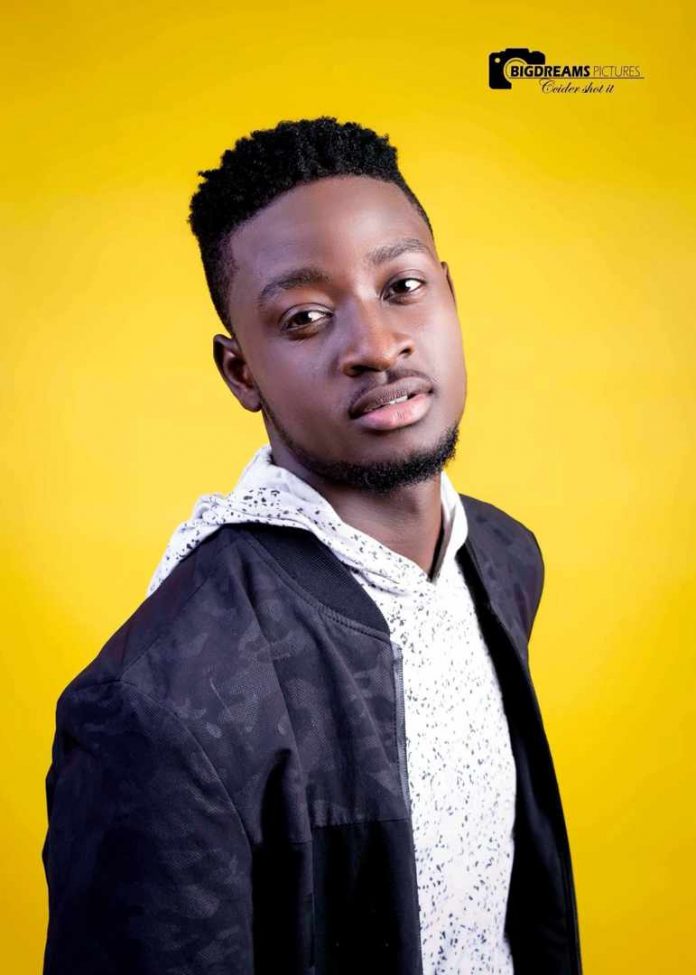 Young Entrepreneurs:
NOT TOO YOUNG TO ACHIEVE A GOAL.
No one is ever too young to make a difference. No one is too young to achieve their set goals and no one is a nobody.
A young talented photographer, Mr. Lucky Peter popularly known as Ccider, CEO of Big dreams pictures has not had it easy at all. While some think that his destiny was thrown to him from heaven by accident, he has alot to tell fellow youth and looking at the king's mouth, one would hardly know he suckled his mother's breast.
Bigdreams is one of the fastest growing studios in the North east,located opposite Taraba state University 2nd gate.
In an interview with Worldview correspondent, Christiana Babayo, Lucky reveals story behind his glory.
"I was born and brought up here in Jalingo, lost my dad in the year 2004 and I was only nine years old then. I grew up with my step mum because I didn't really know who my mum was, till I became older. It was difficult growing up without both parents. When my dad passed away, continuing my education was hard as there was no one to sponsor and I didn't know my relatives from both sides. So I had to do menial jobs and sometimes my teachers in school were the ones who paid my fees and even bought uniforms for me. It was at that time I knew that life was not going to easy at all".
Mr. Lucky told our correspondent that he got to a point where he felt he should just quit because nothing was going right and there was no family to even encourage.
When asked what motivated him to take another course of action, he said, it was his passion for photography and the need for him to better his life and also to help young people who are going through hard times. "I had nothing, setting up a studio like I have now was almost impossible but because I was determined and I was fed up with the way life treated me generally I made it a 'must' that I had to succeed and that's where my popular name Cceeder came from, 'succeeder'. Enough was enough. In spite of the situation around, I always called myself a small boy with Bigdreams. As a child, I loved snapping pictures even on my phone, so I would snap with my small Nokia phone and that alone gave me joy. As I grew, the passion became stronger but of course there was nothing I could do as I had no money and no sponsor. I designed a logo "Bigdreams pictures" and started thinking towards having my own studio." He explained.
In every journey, challenges are an integral part. Just like every journey, Lucky's journey was filled with a plethora of challenges. "Like I said, I had a difficult life with no family and just few friends. I got admission twice to the university but finance couldn't let me study. So I ventured into mechanic job to earn a living until machines where stopped during the Dan Baba Administration. Then I was stranded. So I had to go and learn carpentry but because of my health issues I quit the job in no time even though I was good at it and all that. Then I decided to just leave the state and go somewhere else, with just 5000 in my pocket. I went to my friends and bid them goodbye and told them that if they didn't hear from me again, we will see when we see. With tears in my eyes I was walking home then I decided to stop by at my church in Mayo-gwoi to tell the pastor that I was travelling but, the pastor wasn't around so he asked his brother to tell me to wait till he returns. I had to wait for the pastor for two weeks as he was not in the state. In that two weeks, I was asked what I wanted to do while I waited so I told them photography was my passion.
Arrangements were made and I started learning at a photo studio but the turnout of events were bad, no transportation to go home, most times I had to trek from the studio to my house in Sabongari so I had to leave." But by this time, the spirited young man was doing well in photography. So he would borrow his friends' phone and download some tutorials, he would snap some pictures edit them himself and then post on face book. He started to gain some recognition so he got offers to work but none worked out. It was not until in 2018 that he decided to leave everyone and face the world alone.
When our correspondent asked if Mr Lucky was satisfied with this legacy, he quickly said he wasn't satisfied, stating that he has mentors and senior colleagues who have gone worldwide that he looks up to and he hasn't gotten to that point just yet but he will. He also mentioned that Bigdreams is not meant to be a Jalingo based photo studio. It is meant to be a chain of companies that will have branches all over the world and he has people already working with him and for him. He also has clients, colleagues and friends to whom he is grateful and loyal. He believes that together they can take this studio to places around the world.
The young CEO has this to say to young people; "All I can tell youth out there is that, no matter the circumstances that life puts you through, do not choose to be the victim. Rise above it and fight. Who would ever think that I will own a studio by now? We all must fight the urge to quit, let nothing make you think you cannot make it. No matter how little it is, start. Do not despise little beginnings and one day you will look back at all these things and smile knowing that you pulled through. It's better to try and fail that not to try at all".