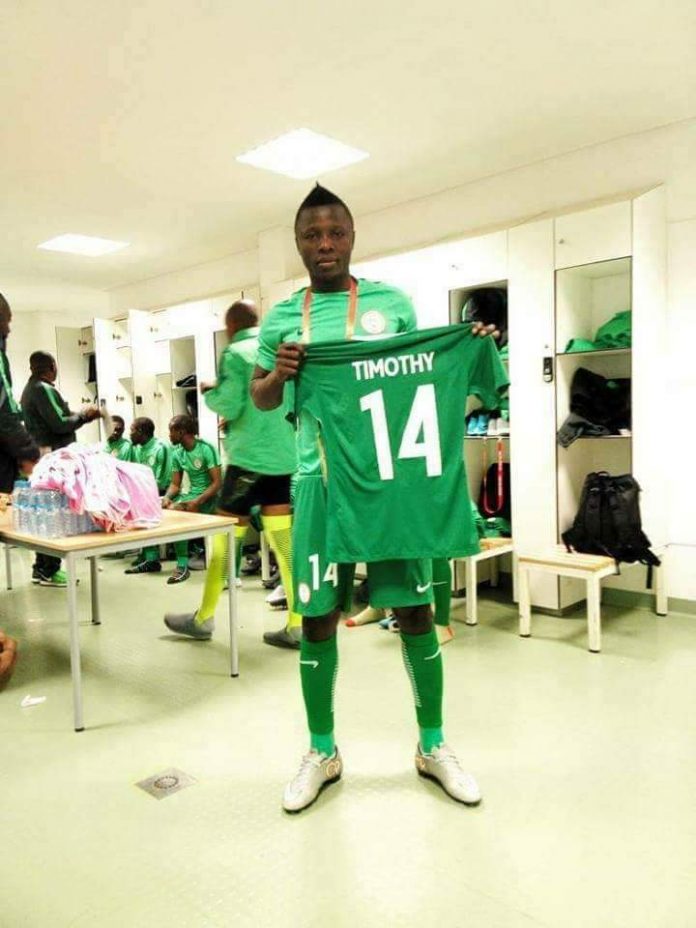 TIMOTHY DANLADI: "FOOTBALL MONEY IS SWEET"
By Gaius Yadima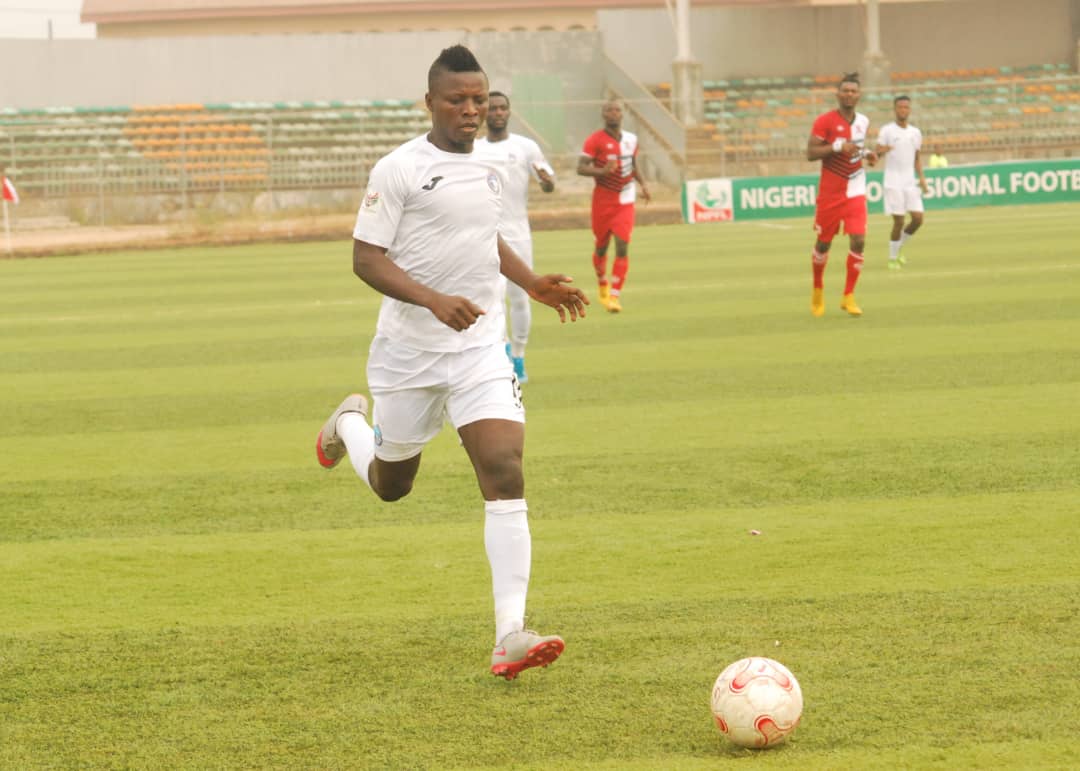 In this piece, a Taraba born professional footballer, Timothy Danladi, unravels the story of his grass to grace, even as he laments the gloomy future of football in Taraba State. He interacted with Gaius Yadima in the Worldview office, Jalingo.
Timothy Danladi is a young talented footballer, born on the 15th October 1996. Though he hails from Bambu village, Karim Lamido LGA of Taraba State. Danladi was born and brought up in Jalingo, the Taraba State capital city. As a boy he said "I dreamt then that I was playing with Kanu Nwankwo. My friends laughed at me when I shared this experience with them. But this passionate desire now took us to street. We started playing on the streets with local calabash or bunch of nylons folded like a ball. After school, my friends and I would go and play bare footed on the street''. He narrated.
The young footballer said, "Coming from a humble background, I fought many battles by dedicating my time to football career to pursue my Dreams and was ready to stop at nothing. "For instance when I was in secondary school, my mum would tell me to go and fetch water around 4pm and that was the exact time for our training. In order not to miss my trainings, I would fetch the water earlier and go to play. If you see my legs today they are not as they were. All are injured. My mum insisted that I should finished school before diving into football but before she realized, I was off. Today when I don't go for training, she would be the one that would come to my room to ask whether I am not going to play. I just want to tell you that there are pains but truly speaking, football money is sweet". He remarked
The Karim Lamido born footballer said he grew up as a wonderful striker, but when Tijjani Babangida brought the academy in Jalingo in the year 2013, he was converted to defense line and was playing even better. He later joined FC Taraba in 2014 where they travelled to Niger Republic and played a lot of matches.
"When we came back, they placed us in FC Taraba senior team. It was from here that I latter joined Katsina united in 2016. After some time here, I was invited to the national team, that is Super Eagles Home Base in 2018 but now I'm with Eyimba.
The young super star has travelled in and out of the country to play football and to widen his horizon in the football field. He was Rated as a Defender with 90% technical marking and ball winning (both on air and ground),80% Ball control,80% nodding,75% penetrating passes,35% Dribbling skills, 80% long pass,80% speed and 60% shooting ability in his last premier league appearance with 13 Career Goals in the Nigerian Professional football League.
To his career honour, he won the Katsina FA Cup in 2017, NNL Super Tour champion with Katsina in 2016, super six Champions in 2018 with Home Based super Eagles and won Silver Medal at the African CHAN Cup held in Morocco in 2018 with the Home Based super Eagles. Though he is young and still thriving through, he is one of the best defenders in the Nigerian professional football league and without a doubt he will make head ways in the European league when he signs with one of the big teams in Europe.
The future still seems promising for the young sports man and he shared with our correspondent his plans to be in Europe right after his contract with Eyimba is done.
As a Taraban, the young star urged Taraba state Government to revive sporting activities in the state to reduce the number of restive youths and preserve some talents that are been wasted in the state. The super star stated this recently in Jalingo while charting with our reporter on the prospects, challenges and other issues relating to sport activities in Taraba State.
The young defender who was in a bitter mood about the numerous talents and opportunities that the young ones in the state are missing at the national arena, attributed the state of this ugly situation to lack of political will of the state government who had persistently failed to put the necessary modalities in place.
His words, "Football in Taraba state as of 2013 was not bad. But right now, football or sporting activities are dead. We can only pray that God should revive it for us. As I talk to you now, the players are complaining of nonpayment of salaries and allowances and the debt is already too heavy such that I think government can no longer give it attention''. He lamented.
Just like Mr Incredible (MI) one of the best rappers in the country, Timothy has also taken the name of Taraba state to places with this incredible talent in football. Indeed "Taraba state has got the talents" like Jummai rightly said.