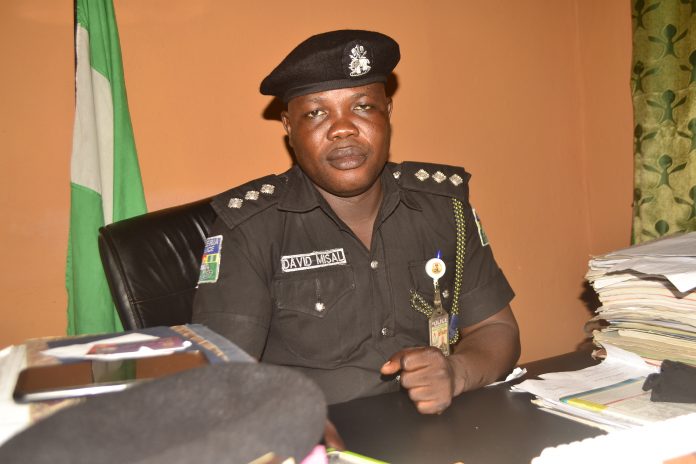 SECURITY: We have fought 99% crimes in Taraba-David Missal.
CHRISTIANA BABAYO
The Police Public Relations Officer, David Missal, has described the persistent restriction of tricycles after 8pm in the state as the government's efforts to reduce crime in the state.
David Missal who spoke to our correspondent in his office said that the command has fought crimes up to 99 % and it is still doing all it can to ensure that there is peace and tranquility in the state.
"If you look around you, you will realize that we haven't heard of kidnappings in the city for a long while now and the place is all calm. This tells you that our men are doing their best to ensure that the state is serene. Even the Southern Taraba is quiet and what we are doing now is ensuring that we keep the peace" he said.
The PPRO pointed out the restriction of tricycles is not a curfew because people's movement is not restricted provided they are not using the most accessible means which is the tricycles.
According to him, the tricycles are available and affordable for everyone and that is why it is been used to perpetrate crime. However, now that it has been restricted after 8pm, the crime rates have dropped drastically and we now enjoy peace. In his words, " all these boys move inside the tricycles from one area to the other to fight, snatch phones or even harm people at night, but now that the means is no longer there, the situation is under control, all thanks to the state government" He said.
Missal however advised the general public to always reach out and lay complains, should they notice any suspicious moves around them so that the command can intervene and ensure that the matter is properly handled.
He also assured that they will keep doing their jobs and ensure that the lives and livelihood of Tarabans are safe.