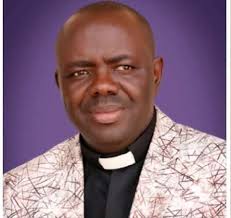 Jalingo Explosion/Takum, Ussa Attacks: CAN Calls For Fervent Prayers
Taraba State chapter of the Christian Association of Nigeria, CAN has said that the recent bomb explosion at the headquarters of the Sixth Brigades of the Nigeria Army in Jalingo and the attacks by Fulani militias in Takum, Ussa and Yangtu Development Area in Taraba State, called for urgent prayers.
The Christian body in the state stated this position in a press release issued by its Chairman, Rev Dr Isaiah Magaji Jirapye.
The press release observed that it is however worrisome that the third bomb explosion in Jalingo took place at the headquarters of the Sixth Brigades of the Nigeria Army in Jalingo, the Taraba State capital.
According CAN, "even though no life was lost in the explosion, it is no doubt a proved that there are several explosive devices in the state and in the custody of people who don't meant well for the harmonious coexistence of the State.
"The third explosion is a wake up call for unify and serious action against terrorism which is trying to occupy the state.
"However the need to nip this unfortunate rising trend in the bud cannot be overemphasized. It requires a collective efforts of all irrespective of religion, tribe, section or creed. We must not harbour or sympathize with criminal elements and terrorists whose interest is spilling and sucking blood of the Innocents."
The association however called on the government and security agents to intensify intelligence to identify these terrorist and their cohorts before this ugly development gets out of hand.
CAN also observed that of recents some communities in Ussa, and Takum local government areas of the state and Yangtu Development Area, have been under persistent attacks by the Fulani militias.
"The unfortunate killings of some military officers in Takum was perpetrated by the militias who have destroy several lives and properties.
"We are in the farming season, the people must be allowed to go about their farming activities peacefully without hitches and threat to life.
"We called on the government to urgently send relief materials to the affected people and end such forms of gorilla attacks once and for all.
The association make case for security drafting of security operatives to the trouble areas to guarantee safety of the people and their property.
The Christian body also draw the attention of believers on the need to stand firm in the place of prayers for God's intervention in the challenges confronting our dear state and the country.
"There is no anyother time to get serious with prayers than now. Lets us all resuscitate family altars in our homes and collectively cry to God for Mercy upon our land.
"Furthermore, lets prioritize our security. It is not business as usual. Know who is your next neighbour and what he is doing. Be conscious of your vicinity and be vigilant. Watch out against bad elements and reports any suspicious characters to security agents.
"Enough is enough, killings must stop, Federal government must stop all forms of killings in the land before the society turns to a valley of dry bones."