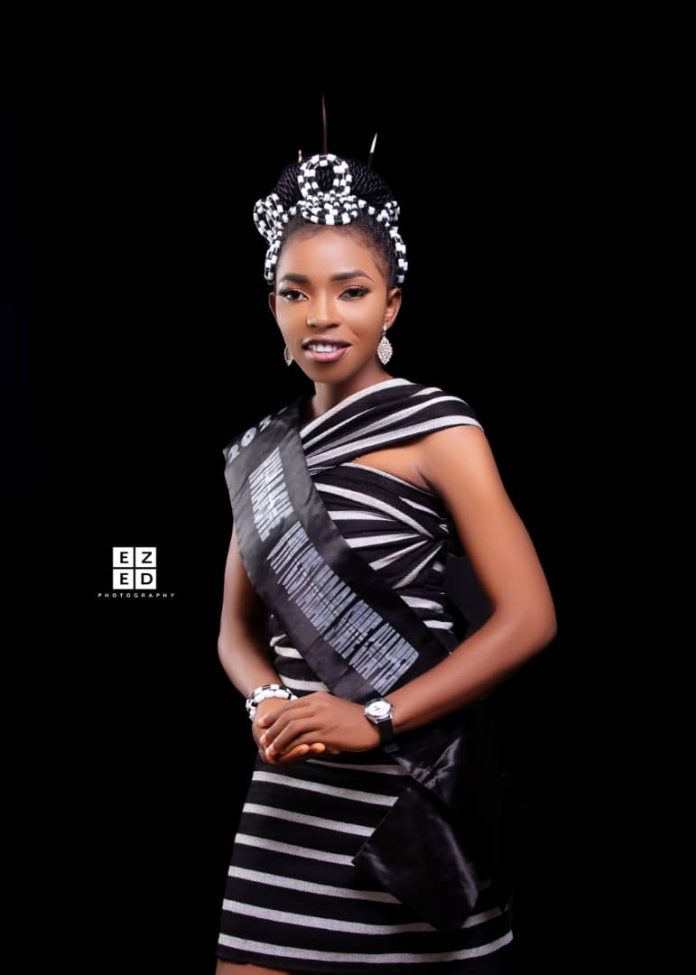 CTS POISES TO PROMOTE TIV CULTURE
Jethro Yerga, Jalingo
Tiv students under the aegis of Community of Tiv Students (CTS), Taraba State chapter are poised to promote the rich cultural heritage of their forefathers in Taraba State in particular and Nigeria at large.
As part of the move, the association recently organized a Chicken Festival where about 25 chickens where slaughtered and deliciously cooked to showcase how their forefathers used to come together as brothers and eat on a round table.
Addressing newsmen at the occasion of the Chicken Festival held at Camp Lavet Garden, Magami, Jalingo, the 2021 Kumashe, (Miss CTS), Taraba State, Doom Agwa, said the association had long discovered that most of the virtues of its forefathers are been relegated to the background and it is not telling well on the general wellbeing of the Tiv people.
Thus, the association had considered it expedient to embark on several of such projects and programes to unite the people and promote their rich cultural heritage to save it from going extinct.
Miss Agwa identified virtues such as love for one another, eating together, (ya na angbian) unity and selflessness among many other virtues as major virtues that made their forefathers to succeed, attained unprecedented achievements and to also stand firm even in times of adversities.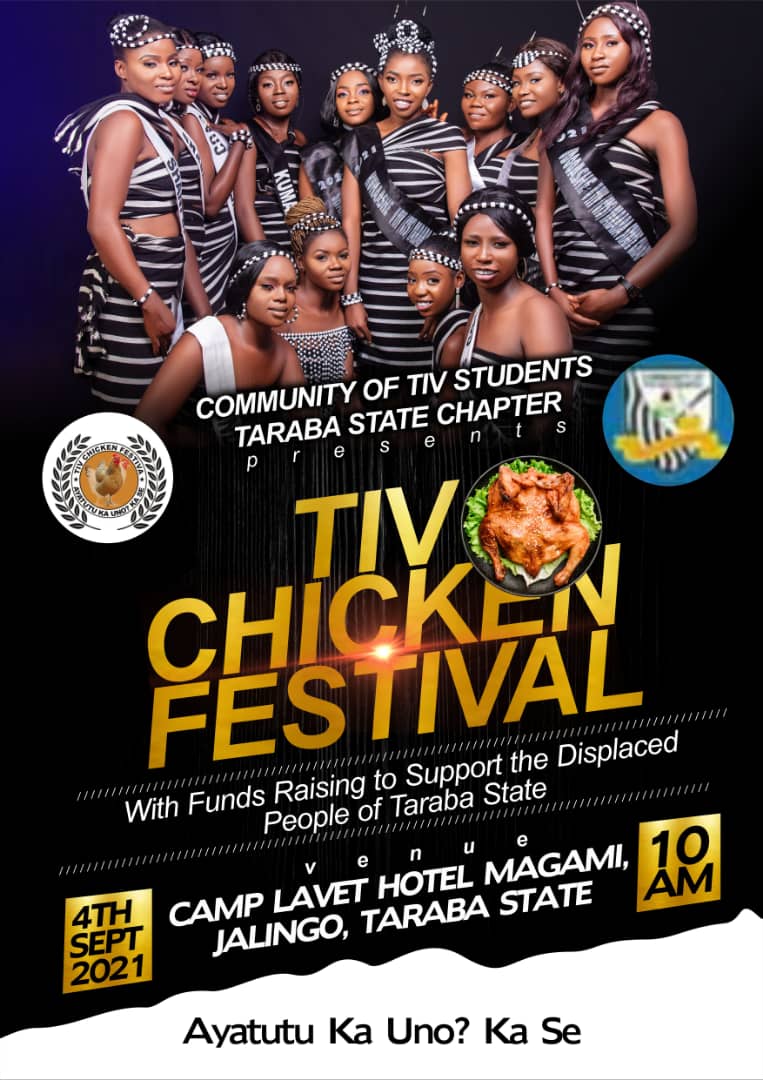 "I tell you, almost all these virtues of our forefathers are been derail in our daily lives and so a Tiv man is no longer a Tiv man as it used to be. We are disgruntled about it. If we in this generation decided to fold our hands and overlook this, our cultural values will go extinct in no distant time". She stated.
The Kumashe noted that, as part of the determination to resuscitate and promote the the Tiv Cultural heritage, the association had put in place some formidable majors to demonstrate some of these virtues on practical terms to call to mind the need for the people to fall in line with the move.
She said apart from the Chicken Festival which was used to demonstrate love for one another, the association through its Consolation Programme would soon go all out to pay condolence visits to people who had lost their love ones. It would also visit Internally Displaced Persons (IDP) from seven Local Government Areas across the State with a view to providing succur to some of them who are in pathetic conditions.
Miss Agwa who reiterated that the move was a replica of the way of life of their forefathers, called on the stake holders in Tiv land, to support the association's move so as to resuscitate the cultural heritage of the Tiv nation and appeal the ancestors who stopped at nothing to ensure that they position them where they are now.