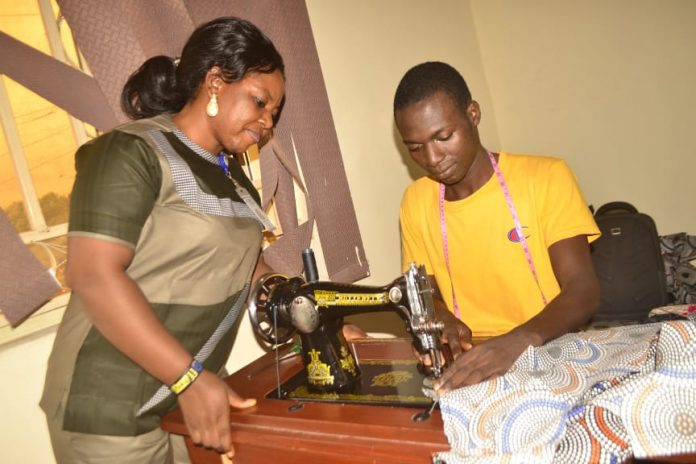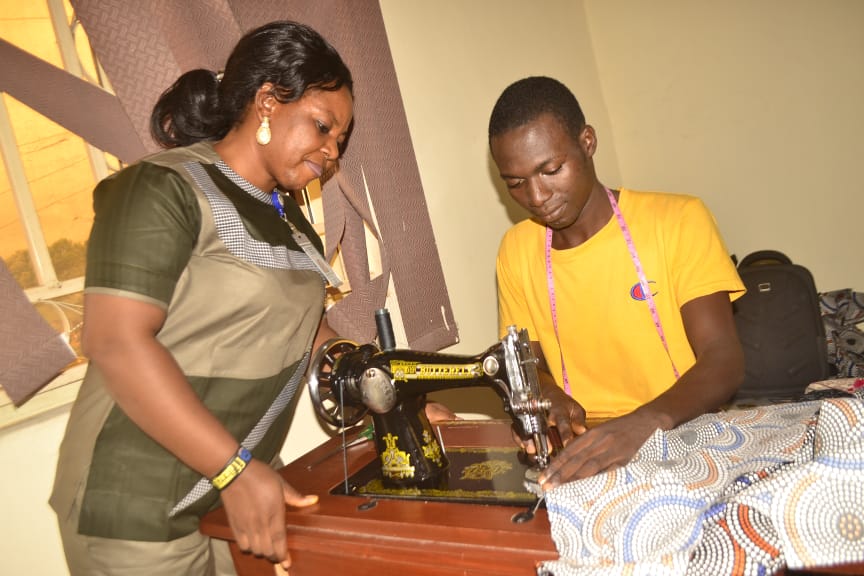 I PREFER EMPOWERMENT TO A GOVERNMENT JOB
Says Akaayar Christiana Msugh, the CEO, Dedoo AC Fashion &
Design Training Institute.
Jethro Yerga & Gaius Jeff spoke with her.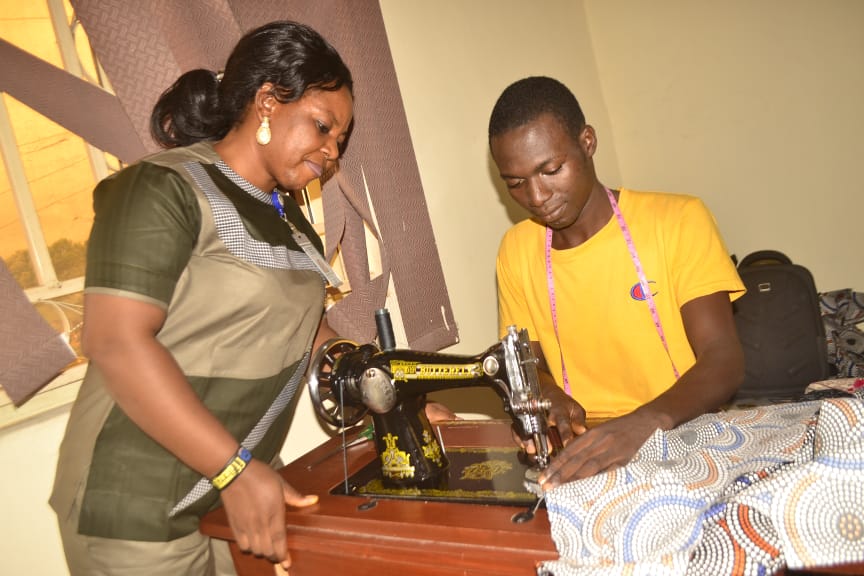 To many young men and women in Nigeria, lack of white colar job is not enough reason for them to remain idle or jobless. It is not enough reason for them to loss hope and continue moving aimlessly in the streets of our dear country in search of government jobs which many alleged are reserved strictly for relatives of "movers and shakers" of this country. One of such women is Mrs. Akaayar Christiana Msugh, the Chief Executive Officer, Dedoo AC Fashion and Design Training Institute.
Located opposite Taraba State University second Gate, Jalingo, Dedoo AC Fashion and Design Training Institute deals in sewing of clothes, sales of rubber sleep past, assorted wrappers, yards of different types and categories, assorted fabrics and many more. The institute also has a tailoring training centre where young men and women sojourn to learn tailoring and its business.
When Newmission reporters interacted with her in her office recently, the Chief Executive Officer of the company told them that, she would prefer to be empowered rather than been offered a job by the government.
"If government want to help me now, I prefer I should be empowered instead of an offer for a job. I am convinced that if government empowers me, I assured you, this organisation will set more than fifty Tarabans free from poverty". She said.
While lamenting on the pathetic issue of unemployment in Nigeria in general and Taraba State in particular, Mrs. Dedoo advised young graduates not to rely on the government but developed the mindset of creating jobs rather than looking for jobs.
She said, they should check out and find what they can do better and start developing themselves on it. She added.
The young entrepreneur who took her time to re-count the story of how she started from the cradle up to the present level said
"Naturally I love fashion. So, when I was growing up as a young lady, I would hang around my step mother who was a tailor to see how she go about the whole business of sewing. From her I was able to learn many things about the business so when I eventually got married my husband decided to buy one butterfly (a sewing machine) for me which I used at home to sew clothes for people. When I finished my NCE programme, I was looking for what to do to earn a leaving. I never wanted to be moving about in search of white colar job. I was determined that I would rather be an employer of labour rather than an employee of the government. With the help and encouragement of my dear husband, we were able to open a small shop for ourselves which grow up to this level."
Though at its underpinning stage, the company has more than five staff members and many students who are currently receiving tailoring training. The Chief Executive Officer assured our reporters that, despite the various challenges occasioned by the outbreak of COVID-19 pandemic, the company is determined to sail through the tides. She pledged to issue certificates to the students and to also retain as permanent staff any of the students or student who excel with flying colours.
All things been equal, if government could in anyway assist this young entrepreneur, it is obvious, judging by the plans and the setting of the organisation, it will go a long way to set no fewer than sixty persons above poverty line among many other benefits, especially that such establishments are very scarce in the state.