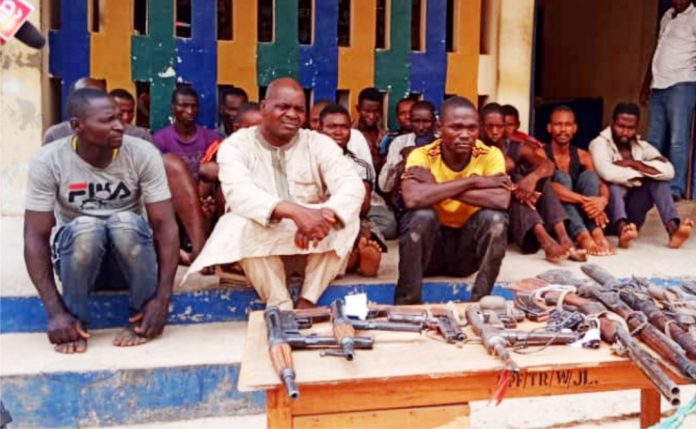 Police counts success in Taraba
By Charity Morris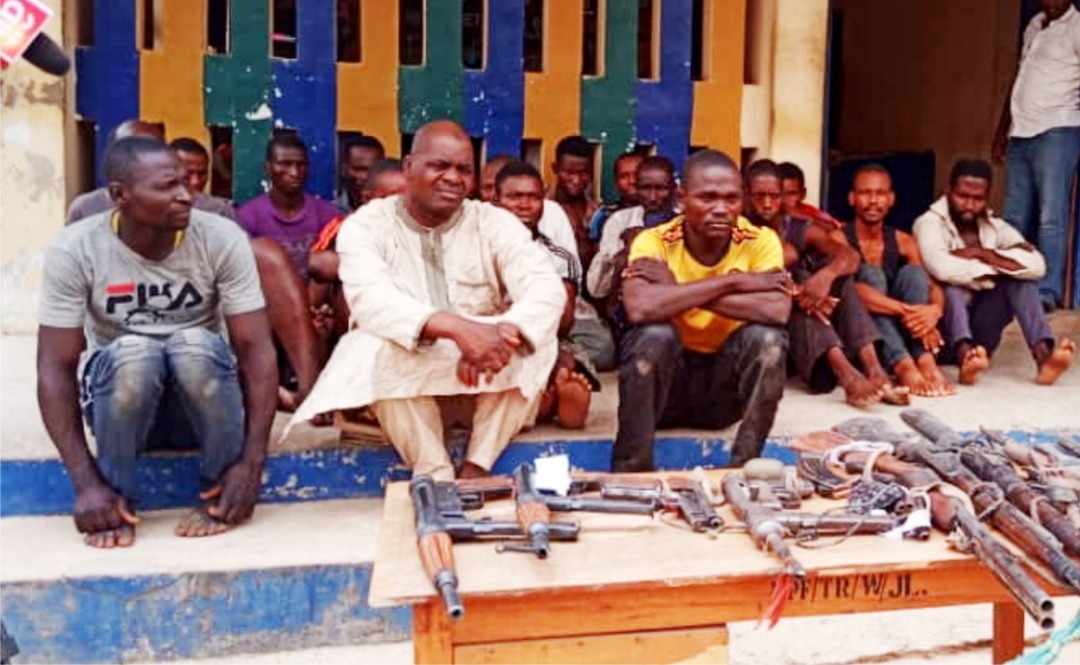 Taraba State was having its share of the lingering diverse criminality that is permeating the country. Few months from now, the state capital was nose diving into a catastrophic security imbroglio owing to activities of kidnappers, cattle rustlers and banditry. But the Commissioner of Police Taraba State Command, CP Ahmed M. Azare stood his ground, insisting that such thing should not happen.
CP Ahmed M. Azare assumed leadership of the command in December last year. Recently, in what appears to be a major breakthrough in the command's efforts of purging out criminal elements in the state, many suspected criminals were paraded by the Command at its Jalingo headquarter.
Parading the criminals before the Press, the Police Public Relations Officer, David Misal, said it is the manifestation of the concern for a crime free Taraba State as expressed by the Commissioner that the major breakthrough are being recorded.
"Concerned with the safety and security of Taraba State residents, the CP directed all Area Commanders, DPO's in collaboration with critical stake holders, including Vigilante, to descend on criminal hide outs in a bid to flush out all forms of crimes, particularly kidnapping and other related vices. I'm glad to announce to you that this decisive action of ours has significantly yielded a huge success which culminated into massive arrests of criminal elements" He told journalists.
Some of the suspects paraded included an armed dealer, one Dayyabu Usman. He was arrested by detectives attached to Karim/Lamido Division in Tella, Gassol LGA. Investigation, according to Misal, the suspect has been into the illegal business for over 10 years, even as he is a major supplier of arms and ammunition including sophisticated firearms to mischief makers, particularly kidnappers and armed robbers in various parts of Taraba State, including other states in Nigeria. Arms recovered from the suspect included two fabricated fire arms that are craftily made and well packaged to look like AK 47 rifle. Major features of the locally made rifle include a well-constructed magazine with the capacity of containing 30 rounds 9mm of live ammunition and it's also automatic.
Suspect responsible for the killing of one Mohammed Lawal were also apprehended.
Mohammed Lawal, a resident of Jauro Manu Village, Gassol LGA was killed on 3rd March, 2020. One Musa Abdul, who was also paraded, confessed that himself and nine others, now at large, were hired by one Alhaji Ibrahim Manu, who is also in the police net, to do the hatchet job.
Other suspects paraded, included kidnappers, whom the police identified as Aondoseer John, Beemdoo Terfa and Kamnan Ubanna. They were arrested in connection with the kidnap of one Rabiu Haruna of Mararaban Gassol. An armed robbery syndicate was also smashed. Suspects included Muhammedu Ibrahim, Isah Buba with others now at large. They were arrested by a combine team of police attached to Serti Division in collaboration with Vigilante. Police said the suspects are a gang of robbers, terrorizing road ushers along Serti Bali high way.
During the period under review, the command said that it has arrested several criminal gangs, believed to be members of criminal elements operating in Ardo-kola and Donga LGA areas of the state. The command gave their names as Halilu Abubakar, Abdullahi Diu, Bello Lawal, Haruna Lawal, Yusuf Lawal, Muazu Alhji Abba, Ali Chigero, Sale Bawa and Zainab Saleh. Others include: Ali Abubakar, Adamu Ibrahim and Usman Ibrahim, from Mararaban, Donga LGA of the state. Suspects will be charged to court soon, Police said.
Another breakthrough that the command recorded is in the area of child trafficking. About 23 under aged children were rescued from one Mary Yakubu on the 26/2/2020. The rescue mission was carried out by the Criminal Investigation Department. The children have been handed over to the Ministry of Women Affairs and Child Development, Taraba State, Police said.
While urging Taraba State residents to partner with the police by providing useful information that would assist in curtailing crime, David Misal reiterates the commitment of the Commissioner for a crime free Taraba.