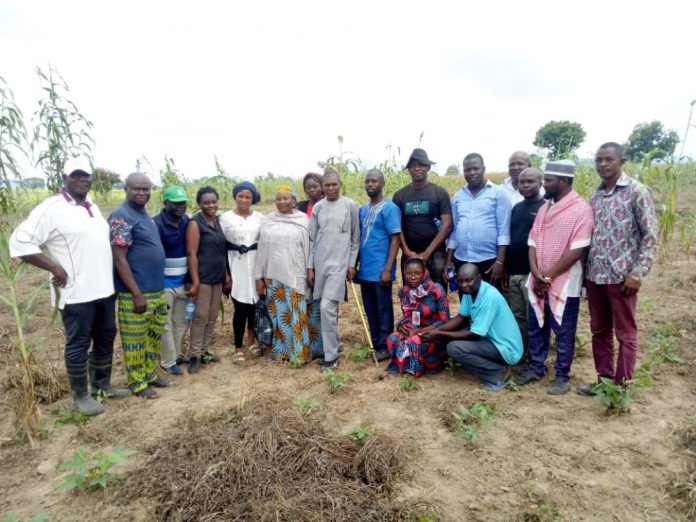 FFACET pays courtesy call, visit farms.
By Christiana Babayo
The Favoured Farmers Community Empowerment Trust (FFACET) had on Friday visited farmlands under their care within the state to supervise the progress made so far by the state coordinator and the FFACET team in the state.
The FFACET is a non governmental agricultural organisation established formally in 2008 with the aim of production, processing and marketing of agricultural inputs, empowering farmers, as well as foster unity among farmers.
The NGO has it's zonal head quarters located in the state, adjacent the Peace corps office, mile six by pass jalingo.
Prior to visiting the farmlands, the team that came from Abuja paid courtesy call to the honorable Commisoner, ministry of Agriculture to discuss salient issues that will promote agriculture and help the organisation achieve it's goals.
Among the places visited is the beans farm in Samberu, Ardo Kola local government area of Taraba state.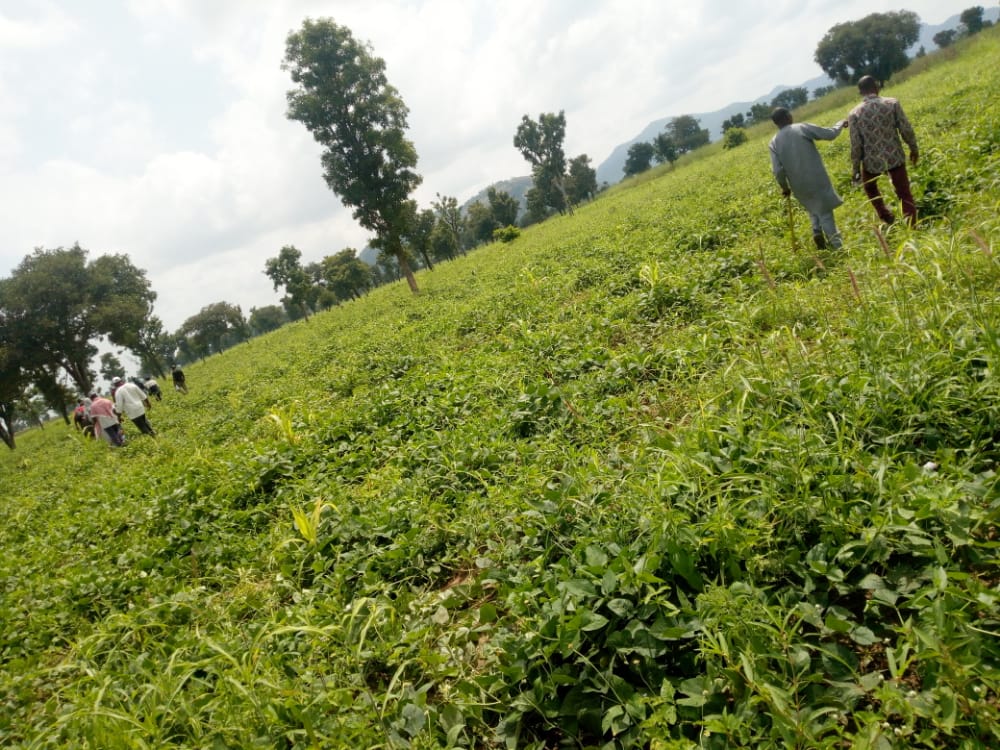 Our correspondent who was there reports that a bumper harvest is expected judging from the good condition of the farms and the workers' dedication. The future surely looks very promising for the farmers.
In an interview with the National president of the organization Ambassador JT Yakubu, he expressed joy over the the development and applauded the farmers, state coordinator and his team for a job well done. In his words " I am so pleased with what I'm seeing here today and I want to assure you all that more support will be given to this zone for their diligence and efforts".
Our correspondent asked JT what motivated him to dive into the agricultural sector and not the other sectors and his response was that, " I inherited farming from my parents. As a young person in primary and secondary school, I would work on people's farm and earn money to pay my tuition fee. I didn't find it as a hard labor, rather I found joy doing it. And I think that of any sector should be empowered it has to be the agricultural sector because agricultue is the bedrock of the economy".
The state coordinator Mr Mark Tibwa on his part, appreciated the team for gracing them with their presence and noted that the challenge they have is that of manual farming. " The land is big and we need to switch to mechanised farming for effective out put". He also revealed that their funding comes from the FFACET and the initiative has embettered their lives since it's inception.
While making suggestions for a way forward, The National president assured the team that they will liaise with their foreign investors to see how the access roads can be made better and also increase funding especially for the states that have put in exceptional efforts into the scheme.
He concluded by saying that the dry season farming farming will also be taken seriously as the land has been tested and it was realised that it was a good ground for rice and other crops.