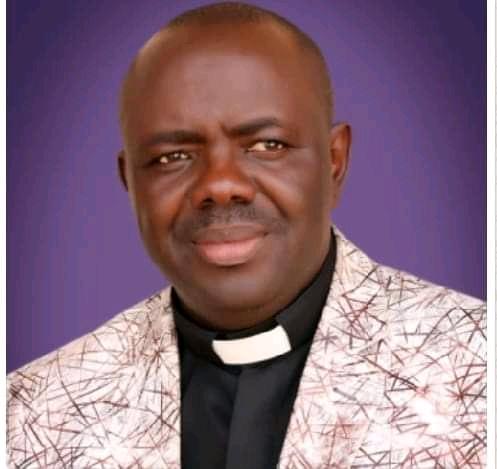 Take steps to stop killings — CAN tells Ishaku
By Jethro Yerga
The Chairman, Taraba State chapter of the Christian Association of Nigeria (CAN), Rev. Isaiah Jirapiye has called on Governor Darius Dickson Ishaku to take decisive steps towards stopping the wanton killing of innocent souls in some local Government Areas of the state.
The chairman made this call at the Taraba State CAN Secretariat last Sunday during a special thanks giving Service organized by Christian Association of Nigeria (CAN), Taraba State chapter in honour of His Excellency Arc. Darius Dickson Ishaku for clocking six years in office as the Executive Governor of Taraba State.
He stated that the country is now living in a difficult situation as insecurity has become a thing of great concern.
"Presently, our Tiv brothers and sisters are being killed and chased away from their homes daily in many of our local Government areas. This is so bad because people's lives have become the cheapest thing to waste in our country, Taraba State inclusive. May I call on the Taraba State Government to take steps to stop the killings and bring to book those perpetrating this crime." He lamented.
The chairman who called on believers to intensify prayers for God's intervention in to the pathetic situation the country is passing through also cautioned Christians to be mindful of the way they talk against leaders.
Citing James 3:2, 7-12, he pointed out that the bible warns on the use of the tongue as such, instead of bringing or pulling each other down with tongues, it is better to use it wisely especially that leadership "is God ordained and transient".
While congratulating the Executive Governor of Taraba State Arc. Darius Dickson Ishaku for safely clocking six years in office, Rev Jirapiye noted that the Governor had touched so many lives positively in the past years.
He however, encouraged His Excellency to introspect on the journey so far in order to improve on his weaknesses and consolidate on his achievements to put things in the right perspective.
"Sometime people criticize or complain against leadership, it is good that leaders listen to those complaints which may sometimes be genuine cry for help". He noted.
The chairman who called on Christians to continue to pray for the governor, his family and the government also encouraged Tarabans who are 18 years and above to ensure that they get registered with INEC for the next election even as he charged them to observe Covid-19 protocols and take its vaccine as against all the wrong theories making round, especially that the virus was still haunting its ugly head.
Preaching on the theme " I will Praise the Lord" at the occasion, the Vice President, Christian Association of Nigeria Rev. Dr. Caleb Ahima encouraged Christians to emulate King David who returned to God with praises and thanks giving when the Lord delivered him from the hands of his enemies.
Reading from the book of 2Samuel 22:50, Dr. Ahima called on Christians to desist from condemning each other but always remain their brother's keeper at all times to enable them strengthen themselves for Christ.
The man of God who described thanks giving as a culture of the redeemed and a product of a decision reached consequent upon what God had done, challenged Christians to always put their trust in God who does not ever failed his people.
In his speech, His Excellency Arc. Darius Dickson Ishaku, appreciated God for keeping him, his family and the good people of Taraba State for the past years.
The Governor who noted that God is in Nigeria but is residing in Taraba State, assured the people that he would continue to do the good work the Lord has entrusted on him till the last minute of his administration despite all the challenges posed on his government by enemies of the state.
He assured Tarabans that he would complete and commission all his ongoing projects before he finally hand over power to a faithful personality who will continue with the good works.
While emphasizing the power of prayers to all leaving souls, Governor Ishaku called on Christians to continue praying for him individually and collectively to enable him complete his remaining two years in office successfully.
The thanks giving Service featured presentation of Award of excellence to Governor Darius Dickson Ishaku by the Taraba State chapter of CAN. There were also special prayers for the peace and unity of Taraba State and the nation at large.