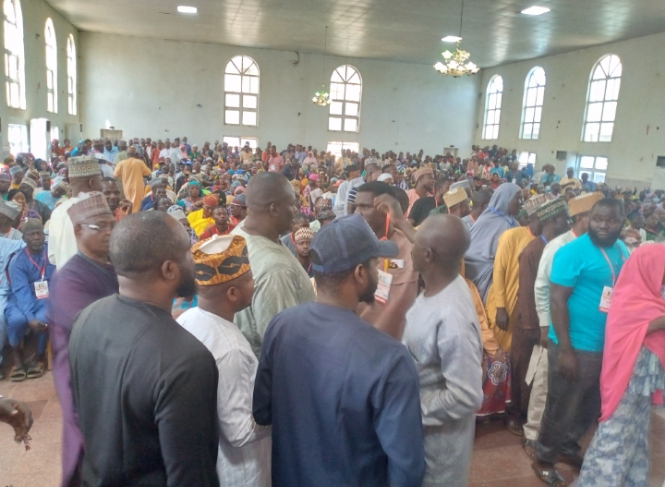 Taraba APC Primary: Sen Bwacha's loyalists condemn boycotters.
By Christiana Babayo.
The re-run of the Taraba APC gubernatorial primaries which took place at the shield Hotel in Jalingo has continued to spring excitement and observations among supporters of the party, concerning the seeming boycott of the exercise by some aspirants in the polls.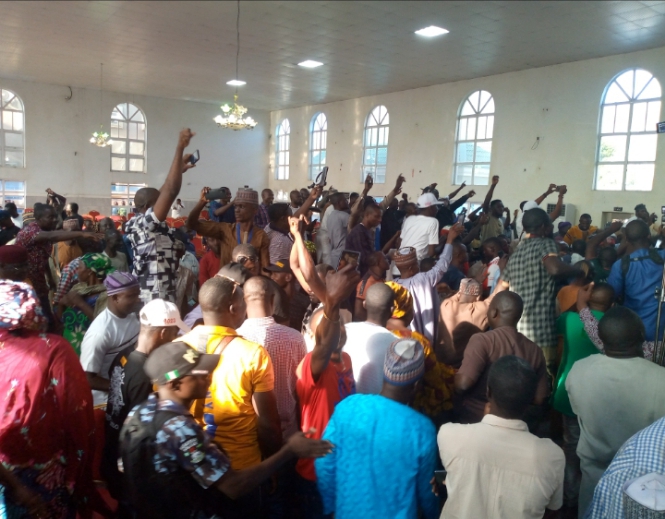 Loyalists of the Senator have also express their views regarding those that boycotted the exercise, who Worldview identified as Hon. Danladi Kifasi, Sen Yusuf A. Yusuf, Chief David Sabo Kente, Anthony Manzo, and Engr Saleh Mamman.
Speaking with our Correspondent, Hon Aliyu Samuel, SA to Senator Bwacha on Special Duties said, "It is going on smoothly even though some of the aspirants that were contending with Bwacha and even went to supreme court decided to abstain. However the election is going on smoothly without any hiccups.
"They feel they can't make any way forward and even if they conduct the elections multiple times, Bwacha will win and that's why they decided to abstain from this exercise"
According to Hon Jerry Dogon Yaro, "The delegates are here jubilating, the atmosphere is peaceful, it is a signal that the next dispensation will be better than this.
Politics is personal and it is ambition a person nurses. In this case people were lamenting that there was no primary and now that we are conducting it, they absconded. But they are allowed to abstain, no one can force them to participate"
Hon Illiya P Illiya, National Chairman of National Non-indigene Alliance for Peace and good Governance, explained that "This is the beauty of democracy, we are all here to ensure that democracy thrives through this election. Them absconding today is a symbol that these people do not have taraba state at heart. Bwacha will make a good governor, even the Bible makes it clear that where the righteous rules the people rejoice"
Hon John Yarafa, former Chairman of Kurmi, LGA said "the election is already successful. For those who decided to abstain, the electoral body is observing. Them not partaking is up to them. The election is peaceful and it went accordingly. Their abstinence will not cause anything because we are following due process"
Others who spoke with our Correspondent, Barr Jibril Hassan, Director planing and strategy, Bwacha Gubernatorial Campaign, Hon Zakari Samuel, and others all agreed that there was peace during and after the exercise as due process was followed. They also stated that those who boycotted did so on their own and that will not disrupt the ambition and plans that Senator Emmanuel Bwacha has for the good people of Taraba state.
Worldview also reports that Senator Emmanuel Bwacha emerged winner with 788 votes out of 791 votes cast and 783 valid votes.
The exercise suffered no hiccups as delegates from each local government casted their votes according to the guidelines and instructions laid down by the Chairman of the electoral committee, Lt Gen Tukur Buratai and other members of the electoral committee.