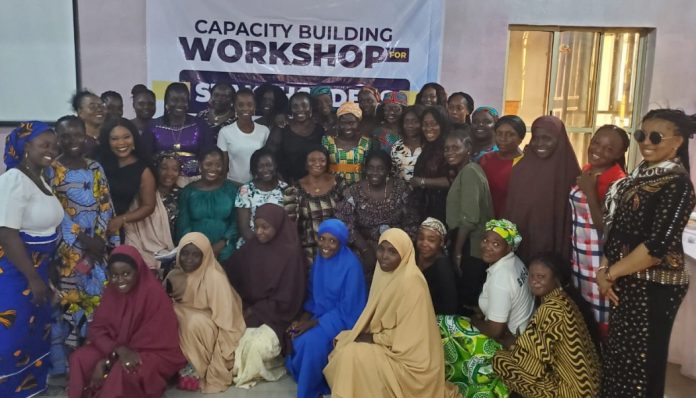 CLEEN Trains Women on Conflict Sensitivity, Triggers and 'Do No Haram' in Taraba
Jethro Yerga, Jalingo
The Centre for Law Enforcement Education of Nigeria (CLEEN Foundation), has trained forty women across four selected communities and two Local Government Areas of Taraba State, North Eastern Nigeria.
The training commenced after the organization had completed a Workshop that brought together Early Warning and Early Response (EWER) Stakeholders as well as Security and Law Enforcement Agencies during her Community Accountability Forum (CAF) and Training in Jalingo, the Taraba State Capital.
The forty women who were drawn from Puje, Rafinkada communities in Wukari Local Government and Mutum Biyu, Gunduma communities of Gassol Local Government Areas were exposed to various aspects of conflict analysis, conflict sensitivity/triggers, causes of conflict, the role of drivers and connectors, the effects of conflicts on women and children, their roles and responsibilities, and the use of online medium to report incidences of attacks in their various communities.
Also in the course of the training, Chigozirim Okoro, Programme Manager, CLEEN Foundation utilised real life experiences of women in conflict prone communities through group work and presentations to drive home the points.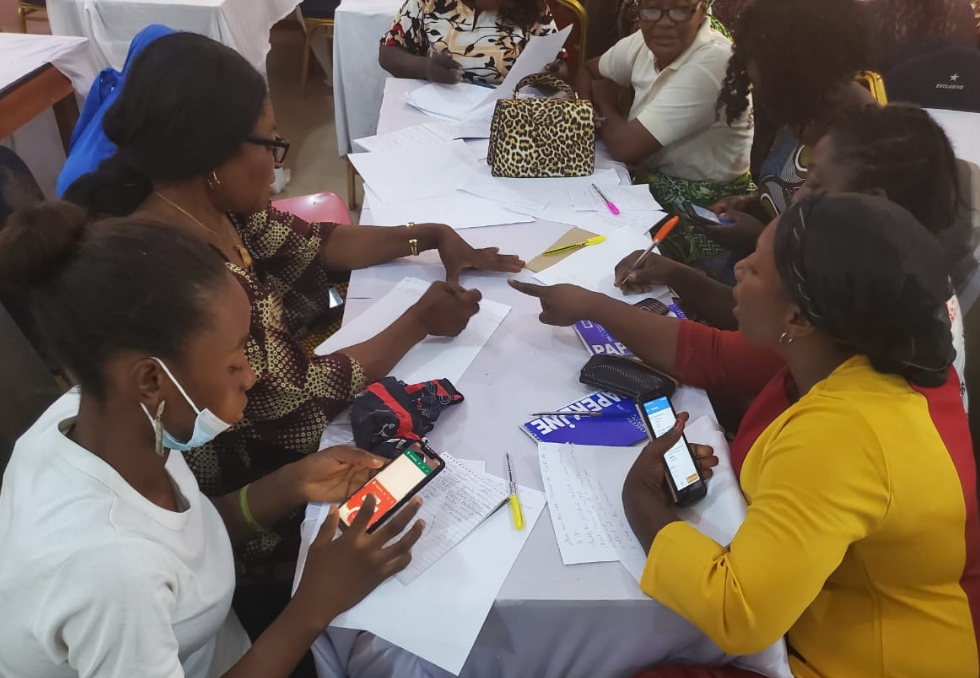 She later encouraged trainees to step down the lessons from the training to other women in their communities as the 'Early Warning and Early Response Project' of CLEEN Foundation was aimed at reducing attacks in 'At Risk' communities in Northern Nigeria including Taraba State.
She noted that the training was aimed at engaging forty selected community women in a manner that they would begin to appreciate their roles and responsibilities in this regard.
"This is a training of trainers. The women are expected to take key lessons to their various communities and teach other women to also become peace builders, peace advocates and ambassadors.
"Women are stakeholders in peace and security and it is imperative to work with them to realize the objectives of the project.
"Each of the selected communities is expected to train nighty women in each of the focal communities in addition to the 40 trained by CLEEN Foundation. Our target is to train four hundred women in the focal communities and local government areas of the project in Taraba State.
"We are optimistic that with 400 trained women in conflict sensitivity, triggers and do no harm principles in the focal communities and local government areas of the project with knowledge and understanding on the subject, if really they are puting into practice all they acquired here, there will be transformation in their families, communities, LGA and the state at large", she added.
Meanwhile some of the participants who spoke to our correspondent shortly after the training, expressed joy that they had acquired several lessons that would enable them to contribute positively towards peace building and conflict management in their various communities.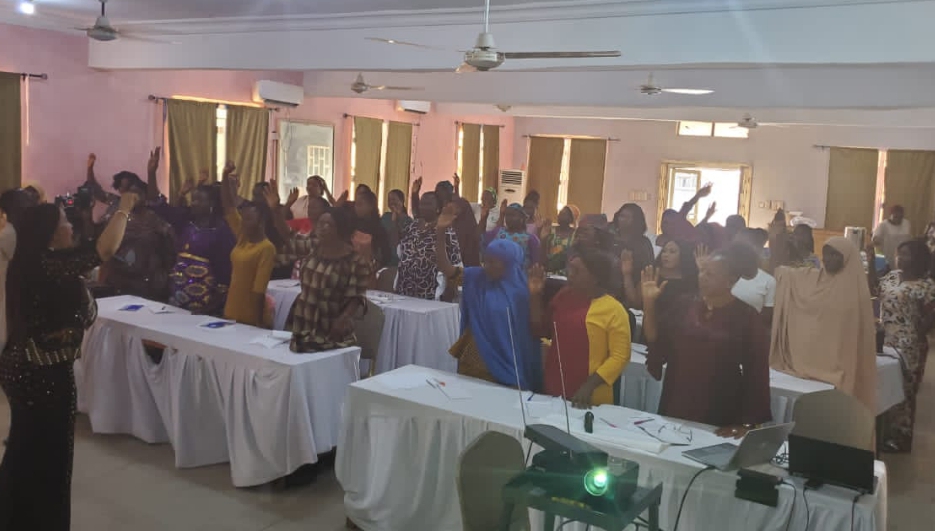 One of the participants, Mrs Patience Theophilus of Mutum Biyu Community, Gassol Local Government, commended CLEEN Foundation for coming to their aid at such a crucial time with the desired knowledge and pledged that as soon as they go back home, they would train up other women, who would join them as peace ambassadors in their respective communities to contribute their quota in restoring peace and stability in their communities.
Also, Mrs Comfort Samuel of Puje community in Wukari Local Government, appreciated CLEEN Foundation for considering women for the training. She commended the methodology and lessons from the training and pledged to step it down to other women in their various communities.
"We acquired diverse knowledge in the course of the program. Apart from training us to be peace ambassadors, we have learnt key lessons that will help us to raise up responsible children that will not constitute nuisance in our various communities but those that will contribute meaningfully to the development of their communities and so we are going to put what we learnt into practice.
"As soon as we get home, we will ensure that we bring women together through town hall meetings and other fora where we will let them understand that they are stakeholders in the efforts towards peaceful coexistence". She added.