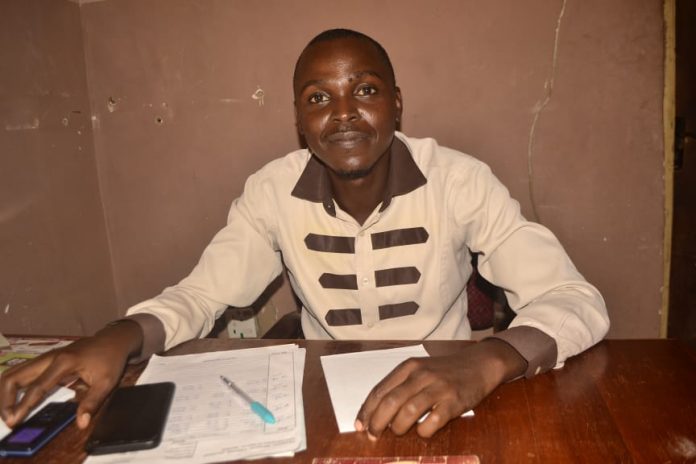 FMC Taraba Resident Doctors Join Strike
By Jethro Yerga
The National Association of Resident Doctors, Federal Medical Centre (FMC) Jalingo Chapter, last Monday join their colleagues in the nationwide strike embarked upon by the National body of the Association to drive home their demands.
The President of the association, Dr. Dou Sambo confirmed this latest development to our reporters who visited the hospital last Monday.
Dr. Sambo said long standing issues such as hazard allowance, Provision of life insurance, unfaithfulness of the government to residency training fund which was signed into law, inadequate protective facilities and salary discrepancy among other things are the major cause of the strike.
The president who said the strike was indefinite added that it was an extension of the strike which the union had embarked upon in the midnight of Monday 15th June, 2020.
According to him, several negotiation fora had been initiated between the union and the Federal Government in which various agreements were reached and documents signed in respect to their demands.
He explained ''when the government of the day seems to turn a deaf ear to all those demands, our union decided to embark on the warning strike in June.
Even as at that, we allowed doctors at the frontline of COVID-19 treatment to remain on duty owing to the serious nature of the pandemic. It was during this strike that the government started attending partially to some of those issues. We thought the government was going to be faithful at the development and so we called off the strike only to discover along the line that the development was more or less a hoodwink. That is the cause of what you are witnessing today''.
Narrating the plight of Nigerian doctors further, at the recent time, Dr. Sambo said ''over one thousand doctors have been infected with COVID-19 disease out of which fourteen have lost their lives, 321 are currently receiving treatment in various hospitals while the rest are discharged from the various hospitals.
It is expected that government should release some money to the families of those doctors that died in active service to this nation, but as am talking to you now, no penny has been given to them''.
The president who said some of their demands are captured in the 2020 reversed budget wondered why the government is still finding it difficult to implement them and called on the government to do the needful to enable them return to work. Adding that the strike would last as long as the government continue to pay deaf ears to their demands.
Meanwhile, our reporters who visited the hospital had reported that, pharmacists and lab scientists were still on their duty posts while only consultants and nurses were seen attending to the patience at the hospital..