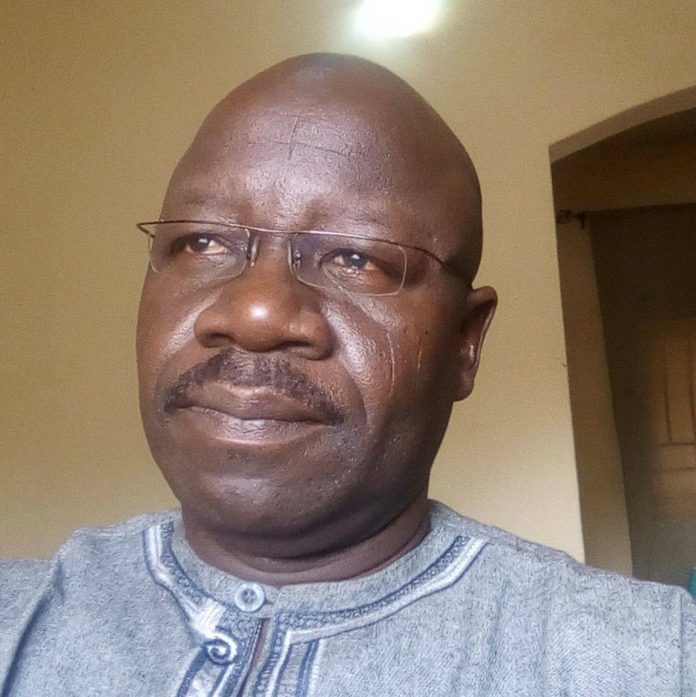 WAKSHA DEFINES AGENDA FOR TARABA NSCDC COMMAND
The Commandant of the Nigeria Security & Civil Defence Corps, NSDC, Muhammed Usman Waksha, has hit the ground running, with an agenda that can address security concerns in Taraba State.
Muhammed Usman Waksha, took over the leadership of the command from Musa Ndanusa Aliyu, who was promoted to the position of Assistant Commandant General, and transferred out of the state. The handover ceremony took place few months ago.
Speaking with our reporter recently, the Commandant, Muhammed Usman Waksha, said he took over the command in good shape, even as he promised to build on the legacies of his predecessor.
"The men and officers of the NSCDC Taraba State command are in good order and in high spirit, I will work together with them to ensure that the mandate of the command is this state will be fulfilled.
He stressed the need for security agencies to collaboratively work together to ensure that the utmost aim security, which is defeating crime is achieved. He assured that the NCSDC, Taraba State command under his watch is open for inter-agency cooperation which he said will lead to improved synergy among the security agencies.
"If banditry, kidnapping, armed robbery, terrorism and all forms of crime is to be defeated in Taraba State, we all must be on alacrity and committed to duties, he submitted. " He said.
He called on the people of Taraba State to cooperate with the Command by giving useful information about criminal activities and elements in the state. While cautioning Tarabans to be law abiding, he warned that unrepentant criminal elements should relocate to other places because Taraba State is no longer a safe haven for criminals.
"Our doors are open, we are ready to partner with traditional rulers, elders, youths groups, as well as other critical stakeholders on how best we can safeguard the lives and property of the people in the state.
"I will work together with other security agencies to ensure that the state is no longer habitable for criminals. I have done in other places and I will do it again in Taraba. That is why we are inviting the good people of Taraba State to join us in this crusade. Peace is a common commodity that everyone need. No wonder that the Governor of Taraba State, His Excellency Architect Darius Ishaku is harping on peace as a condition for development. Therefore, peace is no longer a choice but a necessity." He said.