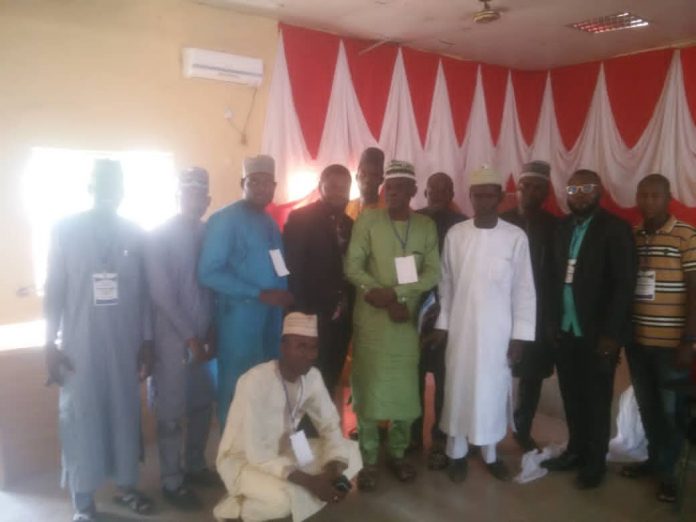 Taraba varsity moves to reduce unemployment, organizes symposium
Jethro Yerga, Jalingo
Worried by the increasing number of graduates in Nigeria, Taraba State University, Jalingo through the Department of Languages and Linguistics has begun deliberate move to instill the spirit of job creation in its students to enable them to be self reliant even after graduating from the school.
As part of the move, the Department recently organized a symposium at the university with the theme "Unity and Self Reliance".
The event was aimed at promoting creative writing, Poetry and Film Production among the emerging artists of the university.
Addressing the overwhelming crowd that turned up for the event, the commissioner, Taraba State Ministry of Urban Development, Hon. Saleh Sa'ad stated that the day by day increase in the number ofgraduates in the country demand urgent attention to teach students to use their various God's given talents to be self reliant where ever there is no white colar job.
The commissioner applauded the Department of Languages and and Linguistics, Taraba State University for taking a bold step towards this direction and pledged that the Taraba State Government under the ablel leadership of His Excellency Arc Darius Dickson Ishaku would continue to support the university so that talents in the state would not be wasted.
In a paper presentation, the Dean School of Languages, Federal College of Education, Yola, Dr. Adamu Babakkoi encouraged emerging artists and entire students to develop a mindset of using their talents to create wealth.
He challenged youths to be conscious about the way they go about their lives and to learn how to tolerate one another so that they would make the world a better place for themselve.
Also speaking, the Speaker, Taraba State House of Assembly, Prof. Joseph Albasu Kunini, who was represented by his Chief of Staff, Mr. Sukuji Bakujie charged authorities in Linguistics Departments of Nigeria Tertiary Institutions to encourage their students to shun arm chair-research of rehashing other scholars' works but emulate notable scholars to enable them make positive impact in their communities.
The Speaker expressed displeasure on the manner numerous languages in Nigeria are disappearing by the day and challenged parents and guardians to step-up and teach their children their mother tongues, pointing out that language, convey unique culture and serves as a conduit of human heritage.
Earlier, Chairman organizing committee, Mallam Abubakar Yahaya said the event was a deliberate attempt to bring together emerging artists in the university with the aim of educating them on how language identity could be use to bring about national development and to redirect their thought towards using their God's given talents to create wealth and job opportunities.
The event featured paper presentations and different performances by the emerging artists of TSU. Also, guests were served different dishes to showcase the richness of the traditional and cultural delicacies.