Taraba NNPP guber candidate frowns at late commencement of elections at Gassol
From Jethro Yerga, Jalingo
The Taraba State gubernatorial Candidate of the New Nigerian People's Party (NNPP), Professor Sani Yahaya has frowned at the late commencement of the Presidential and National Assembly elections that held on the 25th February, 2023, particularly at Umaru1 polling Unit, Mutum Biyu Ward A of Gassol Local Government Area where he casts his vote.
Prof. Yahaya who wondered why the exercise which was scheduled by 8:30am was starting by 9: 45am called on INEC to make amend in the subsequent elections.
"I want to appreciate INEC for all the efforts it had made to ensure that people have come out to vote today. I however, want to express my displeasure with the time they started the process in my polling Unit.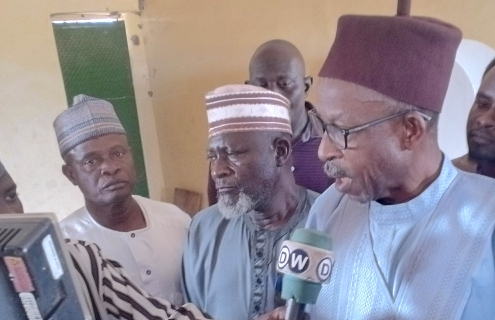 "We know that the cashless policy is seriously affecting movement but INEC must have to do everything possible to ensure that they work in line with the electoral guidelines.
"The time for commencement of election as enshrined in the electoral guidelines is 8:30am. INEC must live by this. In all, we are very happy the process is moving peacefully". He added.
Prof. Sani Called on the youth not to take laws into their hands but to ventilate their anger, remain calm and peaceful with one another and accept in good faith all the results when they are finally announced by INEC
Meanwhile, Umari 1 Polling Unit, located at Nuruk Qulum Primary School Mutum Biyu was completely taken over by throng of voters, party agents, INEC officials and other related officers for the 2023 general elections craving to exercise their civic responsibilities.
The electoral process at the Local Government, though commenced behind schedule, Continuous  smoothly and peacefully except the fact that some of the new poling units were still waiting for electoral materials to commence voting as at the time of filling this report.
Recall that Gassol Local Government Area comprises of Yerima Ward, Gassol Ward, Wuryo Ward, Sandurje Ward Sansani Ward and Sabongida Ward which made Gassol 1 with Hon. Kaura A. Abdullahi as the serving House of Assembly member under the platform of PDP.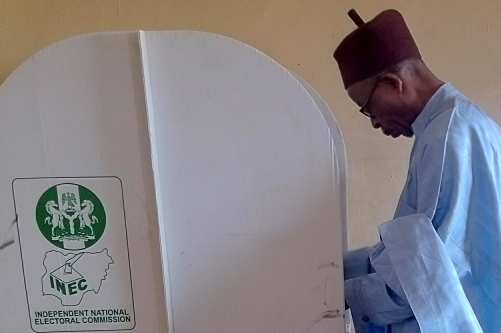 There is also Mutum Biyu Ward A, Mutum Biyu Ward B, Namnen Ward, Shira Ward, Gunduma Ward and Tutare Ward making Gassol 11 with Hon. Suleiman Abbas as the serving assembly member on the platform of APC respectively.