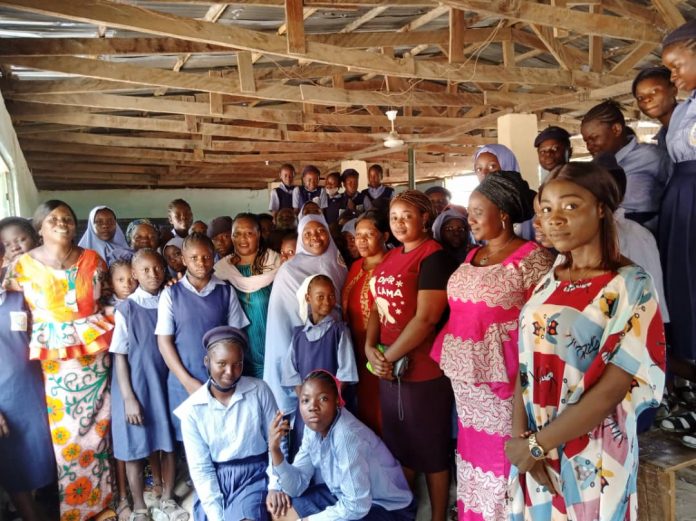 NAWOJ edifies teenage girls on World menstrual Hygiene.
By Christiana Babayo
As part of its activities marking the World Menstrual Hygiene Management Day, the National Association of Women Journalists (NAWOJ) Taraba State Chapter had taken up the challenge to sensitize teenage girls in Jalingo on menstrual hygiene.
The sensitization session which took place at the Government Technical College Jalingo with the theme we need to step action and investment in menstrual health and hygiene now, was a way for the Association to join the rest of the world to honor the World
Menstrual Hygiene day in its own way.
Addressing throng of teenage girls that turned up for the event, the Chairperson of the Taraba State Chapter of NAWOJ, Mrs Hilda Adebayo said the health of the girl child is very vital, hence the sensitization session.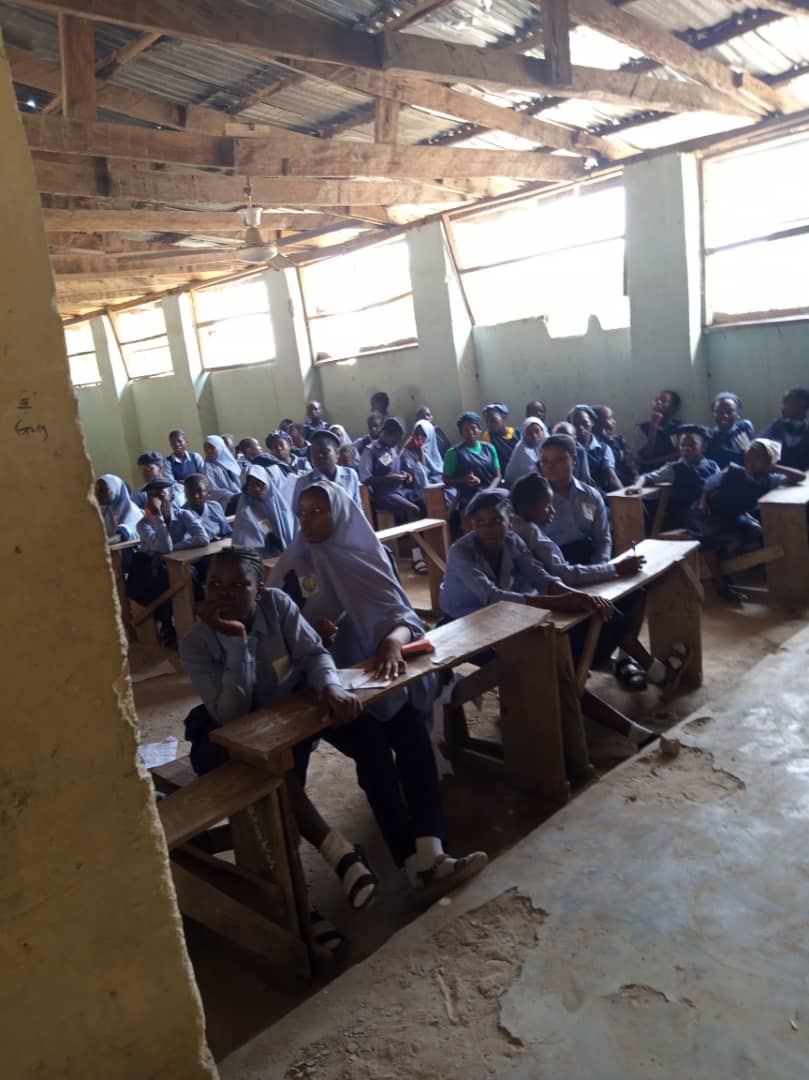 She encouraged the teenage girls to pay keen attention to the resource persons and learn so that they could keep themselves in good health during their menstruation period.
Also speaking, Mrs Sylvia, one of the resource persons educated the students on the menstrual cycle, good hygiene and its benefits.
She said that menstruation for a girl child commences from 11 years although it is earlier for others and later for some. She also identifying signs of menstruation as breast tenderness, abdominal pain, mood swings, headaches and fatigues.
On healthy hygiene practices, Mrs Sylvia said healthy hygiene practices will enable a person to live healthy while the absence of good hygiene can lead to infections, cancer of the cervix and sometimes inability to conceive in women.
She noted that "the aim of hygiene is to prevent the spread of diseases and germs. Although hygiene differs, it is very important especially for the girl child. We have oral, respiratory, occupational, and environmental and many other forms of hygiene"
Consequently, she advices the teenage girls to keep themselves clean from underneath during their menstruation period so as to prevent infection and microorganisms from getting into their bodies.
Mrs Sylvia also explained Menstrual Hygiene management as women and girls using clean materials to collect blood in privacy for the duration of the menstruation, charging the girls to ensure that their underwear are clean and comfortable.
On the challenges of menstrual hygiene, she identified inadequate water supply, lack of good toilets, and inadequate information as some of the things that constitute great challenges for females during the menstrual period.
Accordingly, she called on school managements to always put these facilities in place to ensure good hygiene for the girl child in school.
While responding, Hauwa Sani a student of the school said she is happy that the sensitization had taken place and she had learnt a lot.
She appreciated the efforts made by NAWOJ chairperson and her team and pledged that they would do their best to heed to the advice and information they have received.