Taraba Ministry of Rural and Urban Development welcomes new Commissioner.
By Christiana Babayo
Taraba state Ministry of Rural and Urban development, on Wednesday welcomed a new Commissioner, Hon Peter Julius to the Ministry.
The Permanent secretary, Alh.Usman A Madu and Directors who welcomed the Commissioner pledged their support to him and prayed God gives him direction as he sets to pilot the affairs of the ministry.
After receiving handover notes from the Permanent Secretary of the Ministry, Hon Peter called on every staff to put all hands on deck in order to carry out the assignment at hand.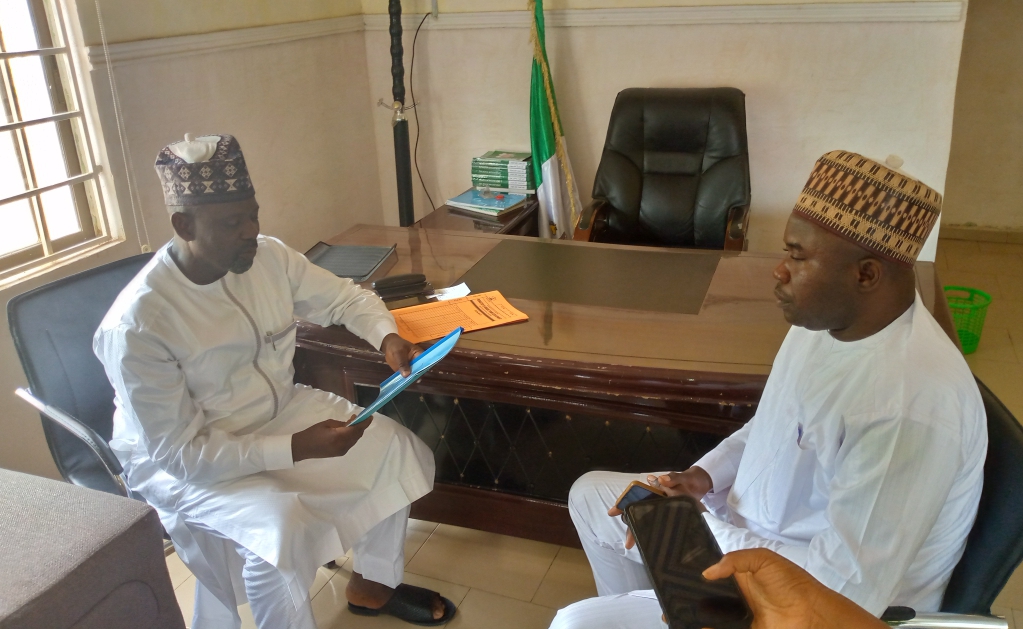 The Commissioner explained that he is there on assignment as directed by the Governor and he will not relent or forget the reason he is in the ministry.
He urged staff of the ministry to bring in their best in terms of ideas that will help move the ministry forward as this is a task that can only be done with maximum cooperation from all.
"We are here on assignment to assist His Excellency by supervising affairs in this ministry and that is what we are set to do.
"However, we can not achieve this alone so we count on your expertise and technical know how to achieve our objectives here. I assure you that I will go.through these handover notes carefully and pick up from here" He said.
The Commissioner appreciated the warm reception given to him by the Permanent Secretary, directors and other staff of the ministry while assuring them that there will be synergy between them.