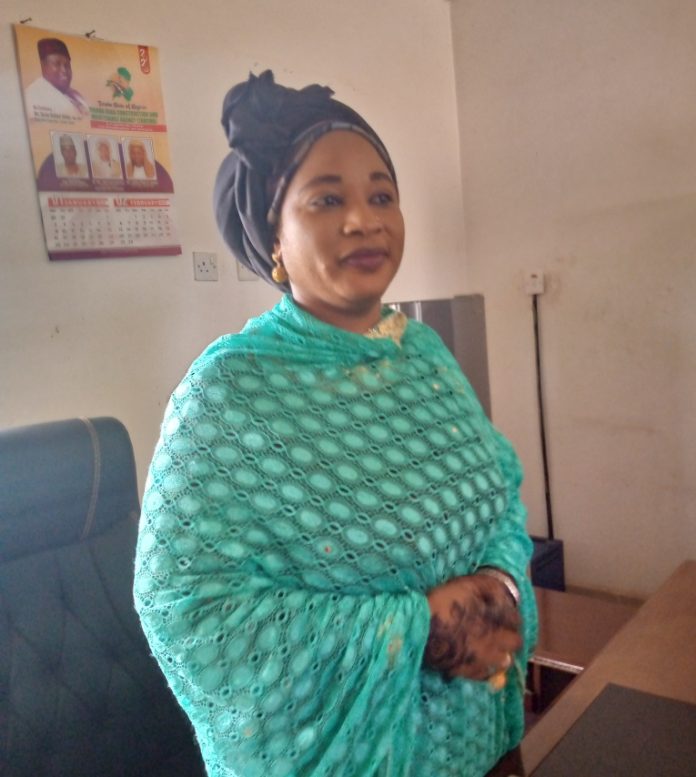 Commissioner calls for collaborative efforts to fight environmental crisis
By Christiana Babayo Jalingo.
The Hon Commissioner, Taraba state Ministry of Environment and Climate Change, Mrs Aishat Abdulazeez Barde has called on relevant agencies, staff of the ministry and Tarabans entirely to join hands in the fight against environmental mayhems.
The Commissioner made this call on assuming office this Wednesday after receiving handover notes from the Permanent Secretary of the Ministry, Mr. Jonah Fibuin.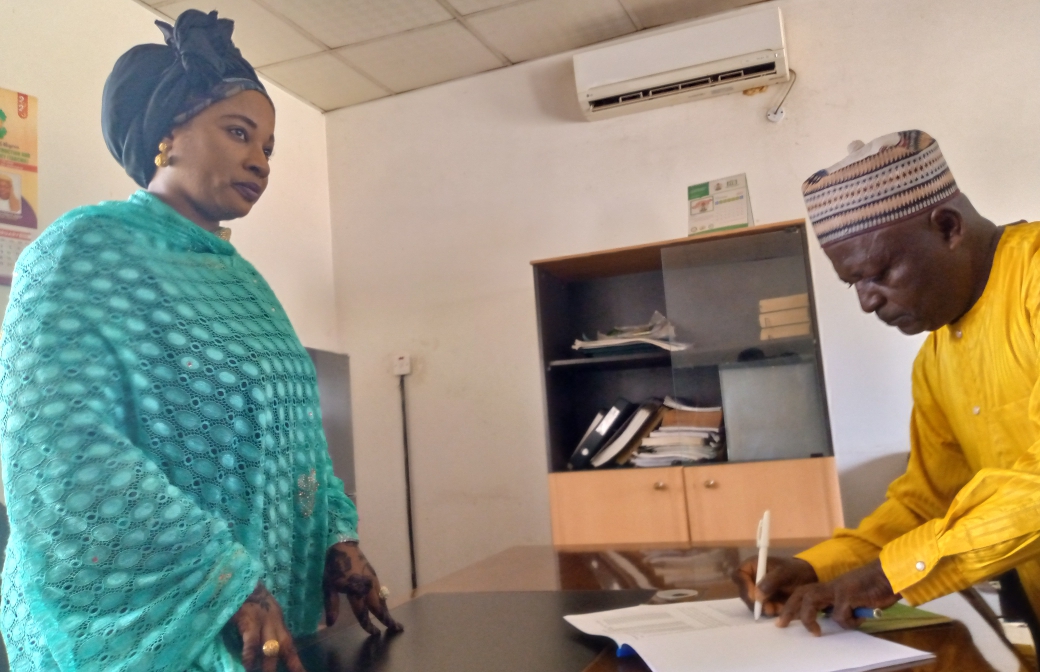 Aisha who lamented the ignorance of many towards the issues caused by climate change said there was need to intensify efforts on sensitizations, that according to her, is part of her agenda for the ministry because issues associated with climate change touches everyone.
She particularly called on the staff of the ministry to support her and join hands together so that they can achieve great things for the growth of the state.
"My dream for the state is to be in line with the Paris Agreement
Is a legally binding international treaty that aims to reduce greenhouse crises globally. Climate change is an emerging change in our time and it's a new phenomena that people are not mostly aware of let alone how to mitigate the crisis.
"We will work with relevant sectors to reduce greenhouse gases and our human daily activities cause these things, so we will work together to see how we can curb these issues.
The Commissioner thanked Dr Agbu for the confidence bestowed on the youth and women in his administration while pleading that they will not let him and the state down.
"I want to appreciate the Governor for changing the narrative this time around by engaging the youth, this is a very commendable effort and approach and we will work towards achieving set goals.
"We want to also assure you all that it will no longer be business as usual because we are bringing in all that we have so that we can move this state forward " She said