Taraba State Ministry of Science & Technology gets new Commissioner
Jethro Yerga, Jalingo
Taraba State Ministry of Science and Technology, Wednesday warmly received the new Commissioner, Hon. Usmam Muslim Abdullahi who was recently appointed by the executive Governor of Taraba State, Dr Agbu Kefas and duly screened by the Taraba State House of Assembly.
The commissioner who was led into the office by the Permanent Secretary of the office, Mr Misa Kundi, was warmly received by all the directors, officials and staff of the Ministry.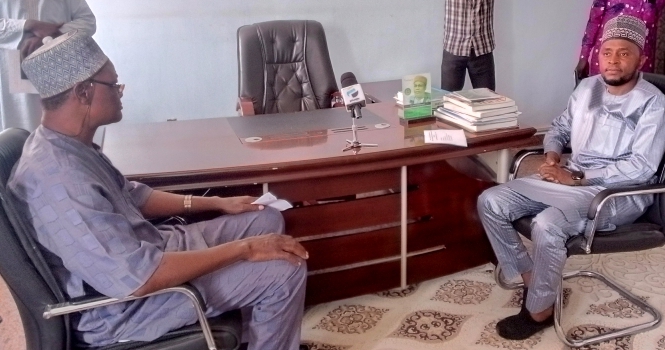 Addressing the crowd of staff and officials who turned up to receive him, Hon Muslim expressed his readiness to work hand in hand with all the directors and all the other staff members of the ministry in order to actualize Governor Agbu's mantra of moving forward.
"I want to call on all of you to tighten up your belt so that we will work together. I will do my best to bring in new ideas and am sure that if your ideas and mine all fussed together, we shall lift this ministry to the desired stage.
"You all are witnesses of the enthusiasm our governor has started his administration with. The state is so dear to his heart. You can attest that even those who were opposing his emergence as the governor of our dear state are now satisfied with the way he has started and are thanking God for an answered prayers of a good and suitable governor for the state.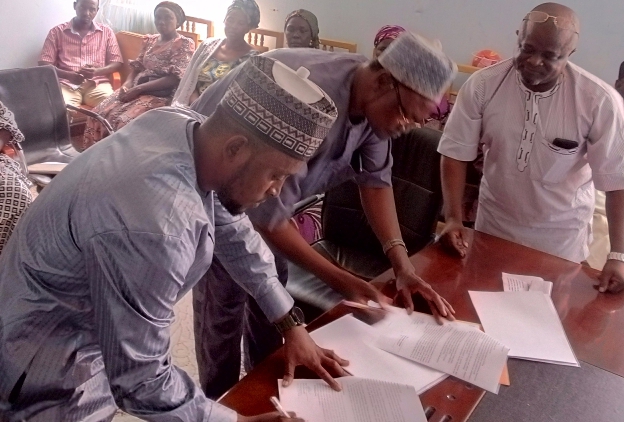 "We must support him. All hands must be on deck to see that this administration succeed. We must work collaboratively to ensure that the dividends of democracy are taken to the door steps of the people of Taraba State". He stressed
Hon Muslim further appreciated the Executive Governor of Taraba State Dr Agbu Kefas for finding him and other youths in the state worthy to serve in his administration and pledged that they would do their best to support him in his quest to deliver the state from the dreaded shackles of poverty, insecurity and economic quagmire.
Earlier in his opening speech, the Permanent Secretary, Taraba State Ministry of Science and Technology, Mr Misa Kundi appreciated Governor Agbu Kefas for appointing a vibrant young man to head the Ministry.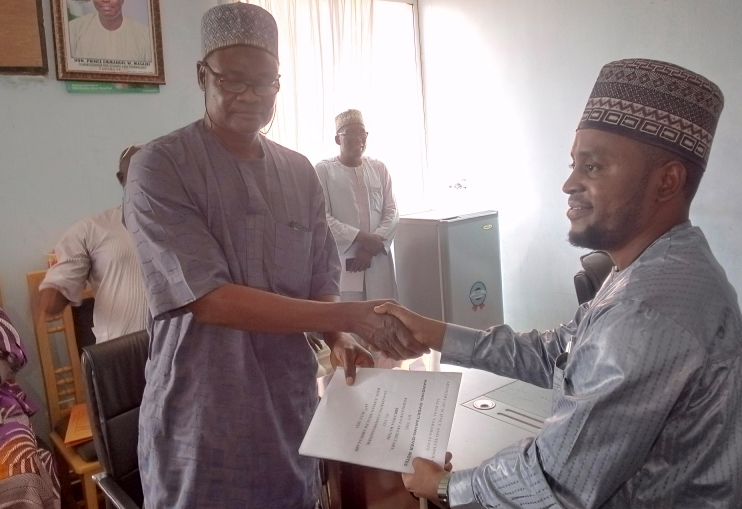 He Congratulated Hon Muslim on his well deserved appointment and pledged that himself, all the directors and staff members of the ministry would deploy all their professional knowledge to support him to succeed in his new appointment at the ministry as they did to the previous Commissioners of the ministry.
In a closing remark, the Director of Digital Technology at the Ministry, Mr Joseph Maweni assured the Commissioner that they would work hand in hand with him to ensure that he move the ministry to an enviable height in the state.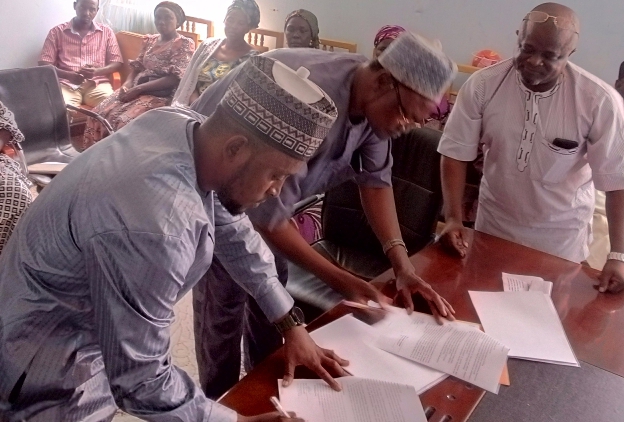 He however, appealed to the commissioner to make the issue of the ministry's accommodation a thing of concern as he assumed office, so that workers of the ministry would have a conducive environment to function optimally.
Recall that Taraba State Ministry of Science and Technology is now eight years old. The Ministry was created in 2015 by the administration of the then Governor Darius Dickson Ishaku