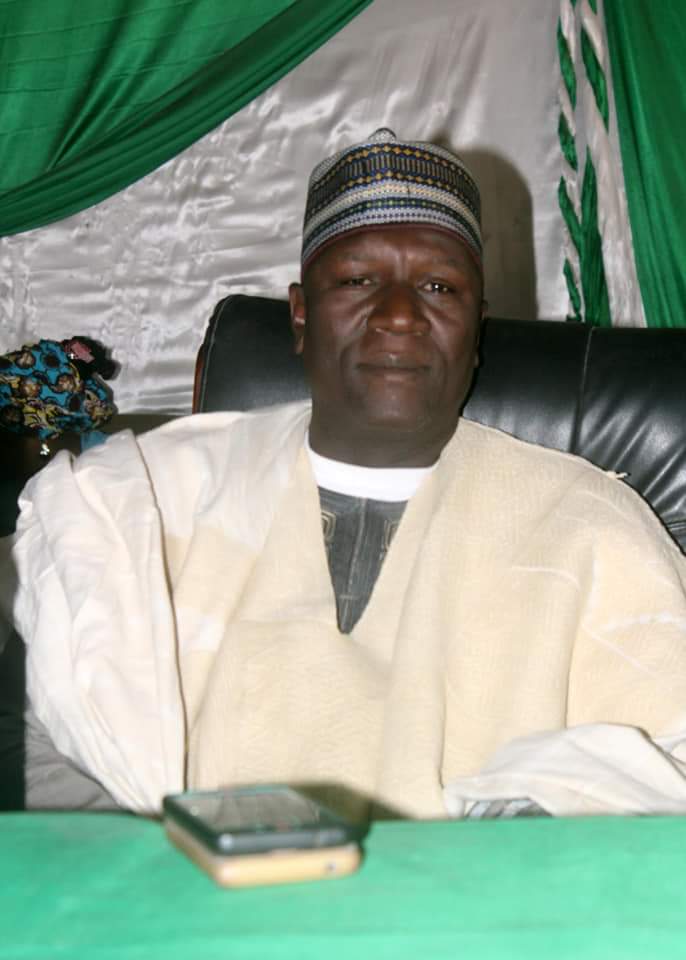 GOV. FINTIRI HAS FAILED THE PEOPLE
Husseine Nakura explained why Governor Ahmadu Umaru Fintiri has threatened him, even as he accused him of reversing the progress that past governors have made. He spoke with Williams Ayooso in Yola. 
A verbal crisis between you and Governor Fintiri is trending on the social media. What triggered the conversation?
I cannot say exactly what prompted the Governor of Adamawa State, Umaru Fintiri to call and threatened me. What I do know is that a lot of things that were not in the good interest of the people of Adamawa State were happening. Those bad things climaxed into a violent demonstration by youths and the looting and destruction of properties. As a citizen of this state, I aired my views where I blamed the youths and the Governor.
For example, about a 100 trailer load of CACOVID palliatives were brought by the Minister of Humanitarian Affairs and Disaster Management to Adamawa State.  But to our greatest surprise. What we only witness was that they shared four muds of the rice to 40 people from each ward of Adamawa State. Nothing was added to it. We also heard that our Governor has collected money from Word Bank. There is also money from CACOVID in respect to covid-19. This one they gave 1.1 billion. The companies that are doing contracts in the state also contributed huge amount of money and gave to the governor to help cushion the effect of Covid-19. The Governor also pronounced that Five Hundred Million Naira was removed from Adamawa Treasury to buy palliatives in the state. But we did not see the palliatives. Its only one organization that we heard was given Twenty Million Naira. Apart from this, no any other.
ABDULSAMAC Company came with 200 million and three Buses, to lobby for Ashaka Cement job. In all these, the Governor did not tell us how much he has collected. He did not tell Adamawa People what he has done with the money. So when I saw all these, I called the attention of the Governor, telling him that in a situation like this, he is supposed to explain and plead with the people of Adamawa State for their understanding.  Again, I said he was not supposed to come out on the radio and said he had not received anything from the Federal Government, when he had received.
He said it was only donor agencies that gave him the palliatives and for others, he has bought it. Then I asked, if it is for the Adamawa State masses that you bought it, why don't you share it to them. If you look at the palliatives, some have even expired.
There is also a case of 10,000 workers that he has dismissed. There is the case of Youth Employment and Social Support operation (YESSO) which the Federal Government and world Bank has given assistance to 7500 per youth. Where the youth were engaged to be sweeping churches, mosque and resting places. Immediately he came to power, he dismissed the coordinator of the program and bring another one. If you go there now the place is locked up. There is also state Npower that has just stop functioning. So we looked at it that anything that has to do with the youth should be handled with care. If you did not handle youths' issues with care there will be no peace in your domain. That is exactly what is happening in the state at present.
When he was speaker, during the time of Nyako as the state governor, he introduced empowerment programs where youth were engaged to learn hand work and when you finished they give you tools. They were learning fishery, poetry, carpentry, cattle rearing, and plumbing, messing, shoe shinning and the rest of other things. The centers were spread across all the Local Government Areas. Even if the past governor had not continued with the project, he should have continued with it, since it was during his administration as Speaker of the Adamawa State House of Assembly that the project was conceived. It means he was part of the project. But he abandoned it completely. If he had done all these, all of us, the people of Adamawa State would have been happy. Instead of taking my candid advice and making amends, he, the Governor, decided to call and threaten my life.
People alleged that you looked for something from Fintiri and he didn't give you, that's why you are criticizing him? 
If someone said I looked for something from Fintiri and he didn't give me, am I not an indigene of Adamawa? But besides, what did I even look for in the first place? I have never looked for anything from this Governor. I am a farmer. As we speak, they are harvesting my rice. When they bring it, we will eat. The little that is left we do business with it.  As a Nigerian, I am entitled to the services that the government is rendering. But I also have leaders above that help me. This is a PDP government and we are APC. Those above are the ones that help us to get something so that we can help those below us. But let me ask you, this YESSO, is it for Fintiri? Is it not for the poor masses. This Npower, is it for Fintiri? Is it not for the poor masses? What about the renovation of the Federal Medical Centre, the Jada-Ganye, Toungo road, is it for him? All these things that the Federal Government does is for the general public.