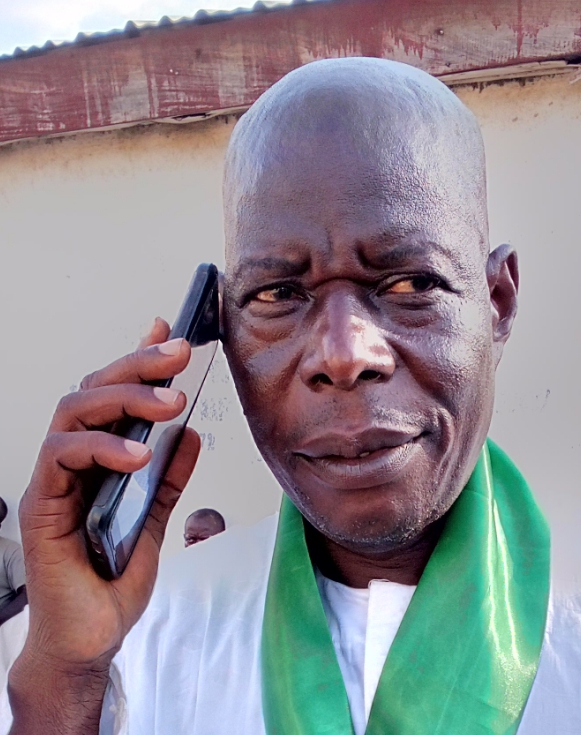 Former Local Government administrator Clinches guber ticket of APGA in Taraba
Jethro Yerga, Jalingo
A former Head of Local Government Administration in Taraba State, Hon. Fedemure Sunday Manu has won the Taraba State ticket of the All Progressive Grand Alliance (APGA) in the gubernatorial Primary election of the party conducted Sunday, in Jalingo, the Taraba State Capital.
Announcing the result of the election which was contested by only two aspirants, the Returning Officer, Nuvalga Paul Kungana said Hon. Manu pulled a total of 379 votes to defeat his opponent Hon. Nuhu Tingang Danfikyu.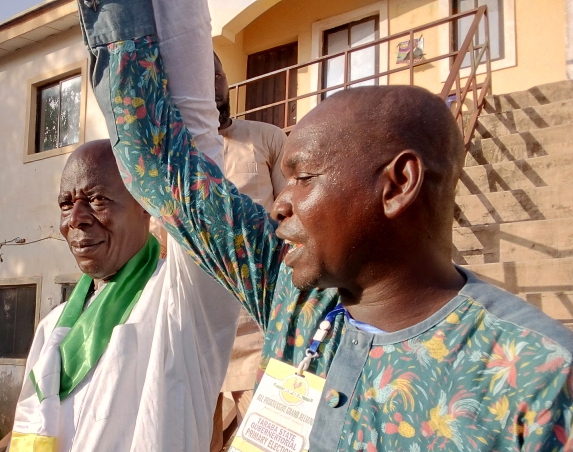 He announced that the total number of voters accredited in the election was 478 and all the accredited voters took part in the election.
The Returning Officer said total valid votes in the election also stood at 478 as there was no report of an invalid vote.
Addressing throng of supporters that turned up for the election shortly after he was declared winner, Hon. Fedemure Sunday Manu appreciated delegates for taking a wise decision of electing him as the flag bearer of the Party and pledged that he would not let them down.
He called on his co-contestant to join hands with him so that together they would build the party and have victory in the general elections come 2023.
Hon Nuhu reiterated his commitment to rescue Taraba from the shackles of poverty and underdevelopment if elected Governor of Taraba State and called on his teaming supporters within his party and across other political parties to shun all forms of sentiment and elect him in the general elections to enable him actualize his dream of a better Taraba.
"We are calling on our supporters not to relent their efforts but to come out en mass and vote for me, vote for APGA in the 2023 general elections. Ours is to build Taraba State and make it an environment where every one will want to stay and enjoy his life.
"I assure you, our agenda is to work hard and restore peace in Taraba State. Taraba State is also endowed with a lot of natural resources and if I emerged at the general elections, I will tap these resources for the benefit of the good people of this state". He said.
Hon. Manu charged his supporters to ignore the misconception that APGA is a mushroom party that can not win election, but work hard to build the party, maintaining that the party is one of the strongest parties in Nigeria.
While reacting to the victory, the opponent Hon. Nuhu Tingang Danfikyu who accepted the defeat in good fate congratulated Hon. Manu for emerging victorious in the contest and pledged that he would work hand in hand with him to ensure that the party conquer the state comes 2023.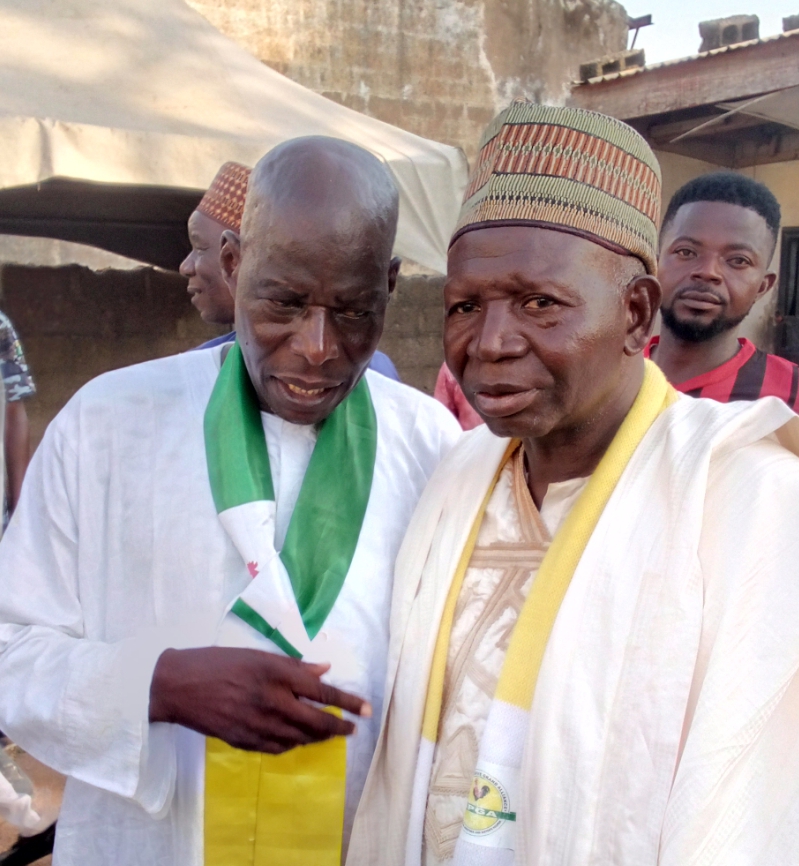 Nuhu who said the election was credible, free and fair, encouraged Manu to stand firm and resist any form of temptation to form alliance, emphasizing that victory was sure for APGA in the 2023 general elections.