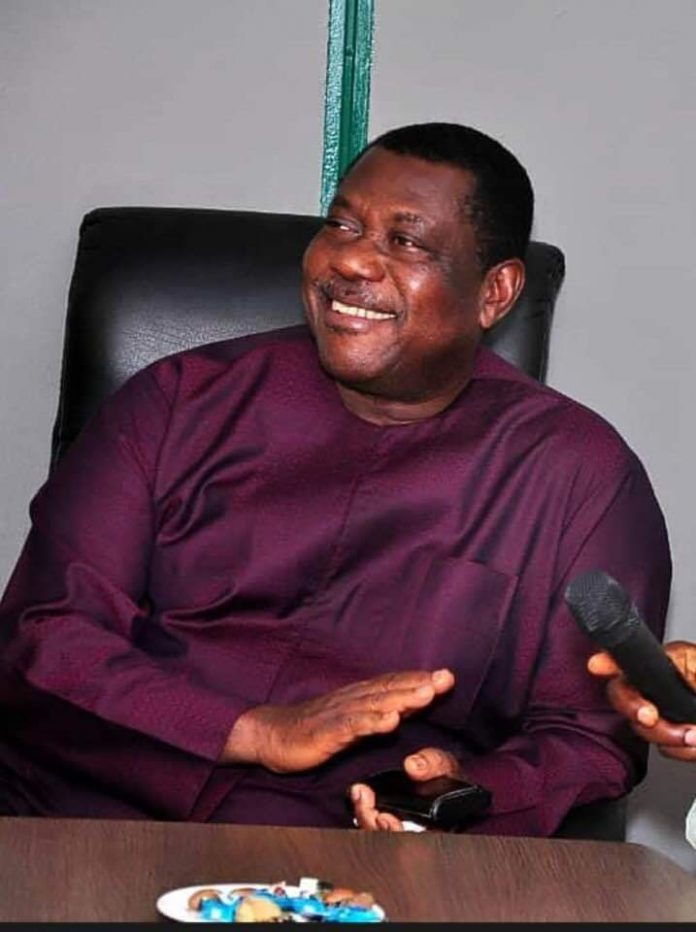 The Hon. Minister of Special Duties and Inter-Governmental Affairs, Senator(Dr)George Akume, has asked all Christian Faithfuls and clerics to continue to pray for love,unity and progress of Nigeria as they celebrate the birth of Jesus Christ.
The Hon. Minister stated this in his goodwill message to the Christian Community Worldwide as they celebrate the birth of Jesus Christ who lived, stood and died for the virtues of peace, love and kindness to humankind.
The Minister reiterated that Christianity is the religion of Jesus Christ which is primarily anchored on peace, love for one another and the Supremacy and fear of God in all human dealings and interactions. Describing this day as a day of careful and sober reflections on the lives of Christian Believers to reassess themselves in order to keep to the tenets and doctrines of Jesus Christ as their personal Lord and Saviour.
He therefore, advised all Christians and brothers alike to continue to pray and support the commitment of President Muhammadu Buhari,GCFR whose political leadership has further strengthened and upheld the principles of social cohesion through religious tolerance and worship.
The Hon. Minister specially extends his goodwill message to all Christian leaders and denominations of all denominations and pray God to grant them more wisdom and good health as they carry out the onerous task of promoting the doctrines of Jesus Christ, bearing in mind that Christ died for the sake of humanity.