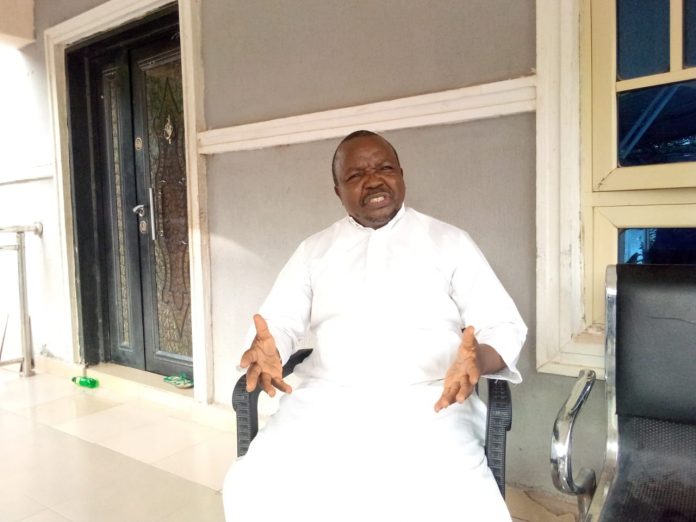 Beware of money, elect credible candidates.Clergy charges delegates
Jethro Yerga, Jalingo
As political activities have begun to intensify in Nigeria, the chairman, TEKAN Ecwa Block of the Christian Association of Nigeria (CAN), Rev Micah Dopah has charged delegates preparing to choose flag bearers for political parties and for the various political offices in the forthcoming elections to beware of money but vote credible and capable candidates who can alleviate Nigerians from the present mess they are passing through.
Rev. Dopah who is also the Director, Connectional Ministries, Southern Conference of United Methodist Church (UMCN) in Taraba State, gave this charge while interacting with journalists in Jalingo.
He stated that most of the delegates in Nigeria politics sometimes forget that they are representing people and the decision that they take in choosing who takes a leadership position is something that has to do with lives and destinies of millions of people. thus, they go after money at the detriment of people's destinies.
The clergy maintained that blessing and course are placed before Nigerian delegates this time and the choice is theirs.
In his words, "If they fear God and give us credible leaders that will take us out of this present mess, blessing will follow them but if they dare follow money and live us to continue excruciating in this situation, definitely, course will follow them after they must have finished using the money they sold our conscience to get".
Rev. Dopah also frowned at a situation where some politicians sometimes engaged the services of political thugs to enable them win elections and called on States' House of Assemblies to enact a law that would disqualify any aspirant that carry thugs with knives, cutlasses and other dangerous weapons during campaign.
"In developed countries, people win election through debates. They tell people what they will do for them and what they have done in the past. They convince them and have their votes. But here you see people with knives, cutlasses and other weapons and the security will be there doing nothing about it. This kind of thing will not do us any good in this country". He stated.