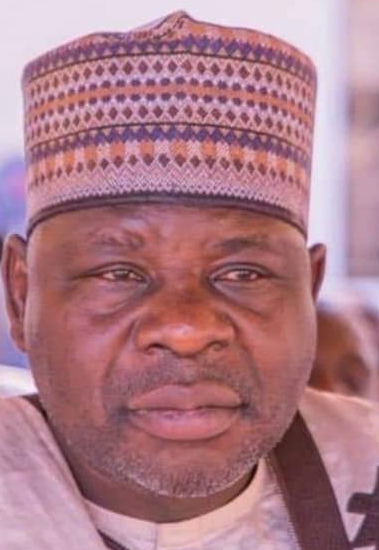 Aadamawa PDP Primary Elections was free and fair – Alhaji Hamza Madagali
From Emmanuel Samuel, Yola
The People's Democratic Party (PDP) in Adamawa State last Sunday conducted a free and fair State House of Assembly Primary elections through out the 21 Local Government Areas of the State.
The Organizing Secretary of the People's Democratic Party, Alhaji Hamza Madagali said the party had successfully conducted their Primaries, adding that he monitored the exercise thoroughly to ensure that it  was reported rancor free.
According to him, winners who emerged winners at the elections had automatically becomes the Party's Candidates for the 2023 general elections in their respective positions.
He congratulated the winners and charged them to work hard and obtain victory at the general  elections as well.
Our correspondent who monitored elections in the state reported that those who emerged winners include;
Yola North – HON. HAMIDU SAJO LEKKI, Lamurde – Hon. Bauna Myandasa, Demsa – Hon.Kate Raymond Momuno, .Girei – Hon Abubakar Abdullahiand and Hong- Hon Bathiya Wesley.
Others are Numan- Hon Pwamakeno Mackondo , Nasarowo/Binyeri – Hon Umar Nasion, .Guyuk – Hon Adwawa Dongolok, .Gombi- Hon Japhet Kefas and .Uba/Gaya-Hon Adum John Alaba.
Also, Toungo has Hon Kefas Kalvin, Madagali – Hon Haruna JJ Sinamai Michika – Hon Moses Yerima ZahS
helleng – Hon Naptali Blus Kantamona and Mubi South – Hon Musa Umar Bororo
While Song LG has Hon Emmanuel Kefas
Yola South – Hon Adamu Baba Mustapha
Leko Koma – Hon Bulus Geoffrey
and Mayo Belwa – Hon Musa Mahmud Kallamu
Mubi North – Hon Ishaq Dangote
Ganye – Hon Stephen Emmanuel Jangiri
Fufore Vere – Hon Japhet Hammajabu
and Jada / Mbulo – Hon Mohammed Jijiwa respectively.