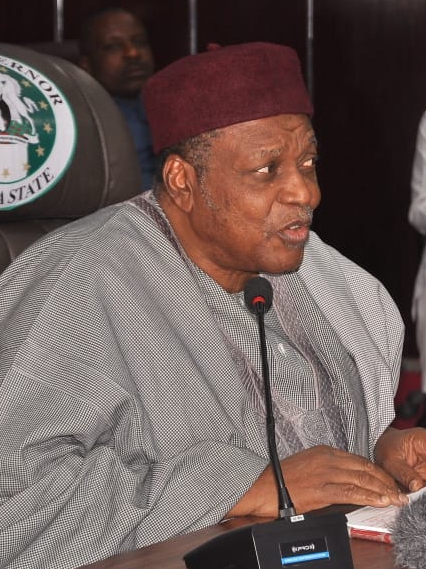 Takum attack: Gov Ishaku donates ten million to deceased families
Jethro Yerga, Jalingo
The Executive Governor of Taraba State, Arc Darius Dickson Ishaku, Sunday 21 May, 2022 donated a whooping some of ten million naira to provide for the immediate needs of families of slain soldiers of 93 Battalion Takum who paid the supreme price during a recent attack on Millitary Officers by bandits at Tati Village of Takum Local Government Area, Taraba State.
The governor made the donation when he officially visited the 93 Battalion Barrack in Takum to commiserate with Army over the irreprrable lost.
In an emotion-ladden voice, Governor Ishaku expressed his sympathy and that of the Taraba Stated Government to the family members of the deceased soldiers made up of the widows and their children.
He said he personally feels pained over the unfortunate incident and promised that the State Government would take proactive steps to assist the families of the deceased soldiers, especially the children whom he said must have to go to school.
The governor who announced the cash gift of N10 millon to provide the families with immediate succour, reiterated the determination of his administration to support the families and called on people of the state to pray for the safe return of the Commanding Officer of the Battalion who was declared missing after the operation.
Recall that six Millitary Officers of the 93 Battalion Takum, were on Wednesday, 11th May, 2022, gruesomely killed and their Commanding Officer (CO) declared missing following an ambush at Tati Village of Takum Local Government Area by men suspected to be bandits terrorizing the area.