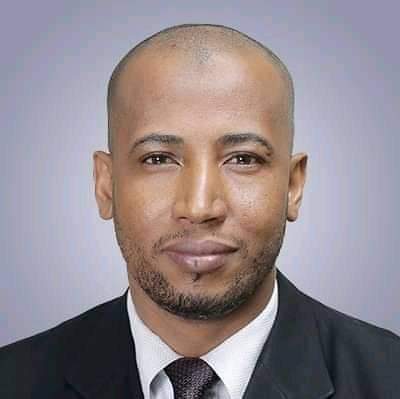 LEADS HONOURS DR. MOHAMMED BALA BELLO  
Recently, Officials and Delegates of the League of African Development Students (LEADS) recognized Dr. Bala Mohammed Bello following his track record of achievements, carrier and positive impact to human lives and thus celebrated the culmination of his superlative antecedence as Africa's Patriotic Personality of the Year.
Dr. Bala Mohammed Bello is Executive Director, ED (Corporate Services), Nigeria Export & Import at the NEXIM Bank, in Abuja Nigeria.
Dr. Bala Mohammed Bello holds over two decades experience in the financial services industry, spanning through banking and other finance development sectors, a patriotic young Corporate Leader and an astute Advocate for Value-based partnerships,  a sagacious Resource Person, a patriotic philanthropist of credible antecedence and experience in societal development in Africa.
He holds a Bachelor of Science Degree in Accounting, and an MBA, both from The prestigious Ahmadu Bello University, Zaria. Doctor of Philosophy (Honoris Causa) in Leadership and Management by ESAE University, Republic of Benin, and Doctor of Business Administration (Honoris Causa) by Commonwealth University in conjunction with London Graduate School, in addition to other Qualifications and Certifications, suitable for his present status and serving his path to ascendancy.
Dr. Bala Mohammed Bello has completed the High Potential Leadership Program at Harvard Business School, Boston, Massachusetts and Executive Development Program at Wharton Business School, Philadelphia, Pennsylvania both in the United States of America; Certificate in Operations Leadership from the prestigious Richard Ivey School of Business, University of Western Ontario, Canada; Portfolio Management Academy Certificate at the New York Institute of Finance; Modules 1 & 2 of the highly sought-after GMP program at the Harvard Business School in March 2020.
He is an Honorary Senior Member of the Chartered Institute of Bankers of Nigeria; a Fellow of the Institute of Credit administration; Member of the Institute of Directors; a member of the Certified Pension Institute of Nigeria, and a member of the Nigerian Institute of Management.
In terms of capacity in corporate Services Leadership, oversight assignment, charity, dividends of Democracy Delivery and proficiency in corporate leadership, and other assignments/ideas generation and Implementation
Dr. Bala Mohammed Bello has proven to be sagacious, ingenious and possess a rare and exquisite skills; equipping him for the immense and outstanding services he has hitherto rendered to Africa's Quest for Development via Finance Sector Investments and oversight capacities, contributing immensely to Self-Reliance in Nigeria/Africa, at such a time that his germane erudition fused with his unparalleled commitment to 21st Century compliant leadership, philanthropy, and community development  are the most important pathway to achieving the Africa Vision 2063 and today, entire Africa is reaping the dividends of his dedication, brilliance and effectiveness as a top-notch Patriotic Corporate Investor for Development.
He has been described by many as a "Patriotic Nigerian Corporate Investor" "an Innovative and gallant young Leader", "diligent, amiable, intelligent and humble Corporate Leader of impeccable antecedence", "Responsible, Responsive and Dynamic Philanthropist", "Generous and passionate investor in Youth/Student/Community Development ventures.
No wonder, the League of African Development Students (LEADS) choose to celebrate the culmination of his superlative antecedence as AFRICA'S PATRIOTIC PERSONALITY of the Year.