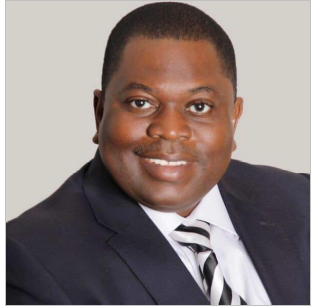 House Speakership: The odds favour John Dyeh
The Deputy National Publicity Secretary of the ruling All Progressives Congress, Yekini Nabena, last week , stirred the hornets' nest with a position that was considered inextricably at variance with that of the National Working Committee of his party. Nabena called on the leadership of the party to consider zoning the position of the Speaker of the Ninth House of Representatives to the North-Central.
Already, the Adams Oshiomhole led NWC has anointed Hon. Femi Gbajabiamila from Lagos, the South-West geopolitical zone of the state.
Speaking to Journalists in Abuja, Nabena urged the party's leadership to ensure that the zoning arrangement for the President of the Senate, Deputy President of the Senate, Speaker and Deputy Speaker of the House of Representatives in the Ninth National Assembly reflects the remaining four geopolitical regions of the country. This according to him, it is the only way to ensure equity and adherence to the principle of federal character which is a constitutional requirement.
Nabena' position landed on the scene of regional sentiments when Hon. John Dyeh has stepped up his interest for the position of Speaker of the House of Representatives. Iohn Dyeh, who represents Gboko, Tarkaa Federal Constituency of Benue state is conjuring the North Central opportunity as his trump card.
Aside from the regional advantage, which the pendulum is swinging on John Dyeh's head, there is a religious advantage that forms a silver linen on his agitation. Both candidates for Senate President and Speaker, who the party has adopted, are Muslims, a situation that many have described as insensitive of the APC leadership
John Dyegh was born on the 2nd December, 1962 in Gboko, Benue State. He received elementary schooling at LGEA Primary School Gboko, before proceeding to Mbawuar Secondary School Ihugh in Vandeikya LGA. He then studied at the Benue State University for both undergraduate and post-graduate degrees. Dyegh obtained a Doctorate at the same institution.
John Dyegh served as a member of the 8th National Assembly, representing Gboko/Tarka Federal constituency at the House of Representatives of Nigeria. While in the 8th Assembly, he served as a member of the following committees: Appropriations, Drugs, Narcotics and Financial Crimes, Education, Gas Resources, Inter-Parliamentary Relations, Science and Technology.
Dyegh enjoys overwhelming support and wider admiration for his speedy rural electrification initiatives. He has donated more than ten transformers to various communities, sank over thirty boreholes and built classroom blocks in many primary and post-primary institutions of learning in his constituency. He is also known for awarding scholarships to students of higher institutions in his constituency.
These qualities and many more earn him a high rating, not only by members of his constituency, but also by his colleagues in the House.
It is the presumption of many that the House of Representatives under Hon. John Dyegh will not only be focused and effective, but it will also live up to its mandate as a stabilizing tool of nation's democracy WV