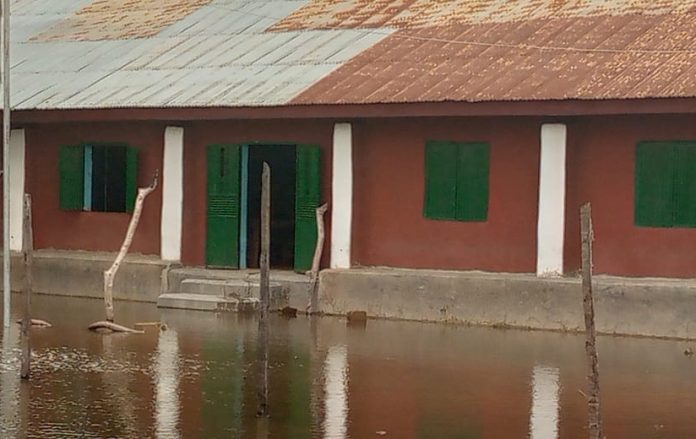 Flood destroys Properties Worth Millions of naria in Taraba Community
Residence of Dampar community of Ibi Local Government Area, Taraba State are still counting their loses as flood which followed a heavy down pour, wrecked havock in the area and destroyed Properties worths millions of naira.
Our correspondent who visited the area, reported that a heavy down pour caused Water overflow in the community leading to the unfortunate incident.
He noted that several residents are rendered homeless aside domestic animals and other valuable items that are destroyed in the area.
The Chief of Dampar, Hashimu Adinga, who also confirmed the incident, described the flood as unfortunate and solicited for assistance from relevant government agencies to cursion the effect of the unfortunate incident.
Chief Hashimu called for the construction of drainages and culverts around the community as part of measures towards forestalling the ugly trend which occurs almost every raining season.
Also commenting, the Head of Local Government Administration in Ibi, who is also for the mean time in charge of Ibi Local Government, Abubakar Dali, Commended the Youth and traditional institutions for their various efforts towards reducing the effects of the flood.
Abubakar Dali, said the council would intensify measures towards construction of drainages and called on other higher authorities to support the move.
Some of the residents and victims of the flood disaster who recounted their losses also appealed to the State Government to come to their aid.