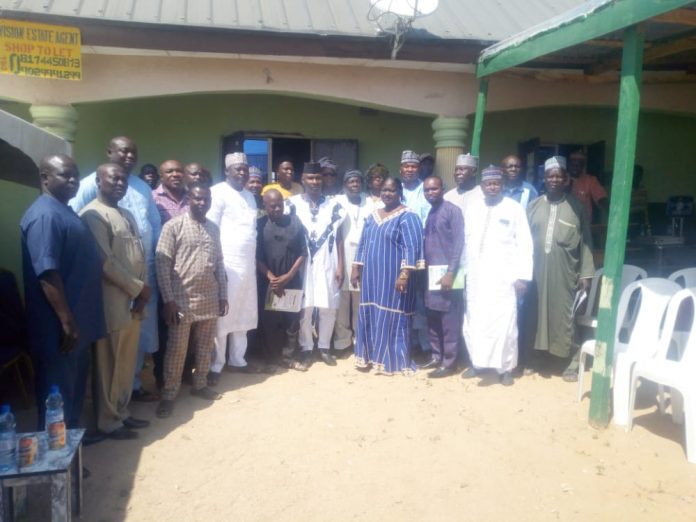 Farming is a business,not a way of life- FFACET Northeast co-ordinator
By Christiana Babayo
The Northeast co-ordinator of the Favoured Farmers Community Empowerment Trust, (FFACET) Mr Mark Tibwa Maiwuya, had on Wednesday said that it is time for farmers to start viewing the practice as a business rather than a way of life.
Tibwa said this during the official flagging off ceremony of the dry season farming that took place in the zonal office of the FFACET, in jalingo.
The ceremony had in attendance some dignitaries within the state, FFACET coordinators from different North Eastern states and other personalities who came to celebrate with the Favored Farmers in the August occasion.
Still speaking, Mr Tibwa appreciated the efforts of the National president, Mr JT Yakubu who was absent, emphasing that he is a man of substance and that is why FFACET is where it is today.
He also advised that it is no longer time to sink money into farms and expect nothing from it.
" When you sink resources into a piece of land, you should expect returns and profit because it is a business. Which is why farmers should double their efforts and utilize the available resources. FFACET tries to deliver these resources on time because we know that agriculture is time-bound, everything has to be in place ahead of time so as to avoid lapses here and there" he noted.
Speaking during the occasion, the the former NULGE chairman Taraba state, Mr Obida Bitrus encouraged farmers in the state to key into the scheme and do so with all diligence as whatever is worth doing, is worth doing well.
Also speaking, FFACET coordinator of Adamawa state, Mr Chiwar Jonathan who described the Northeast coordinator as a man of courage and substance urged members to cooperate and benefit from his wealth of knowledge.
" it is a good place to be, members need to cooperate with the coordinators and play their parts well so that the aim will be achieved at the end of the day. The idea of FFACET started as a joke but now it has become a household name and many are benefitting from it" he said.
In an interview with our correspondent, the Secretary, Ministry of Agriculture Taraba state, Mr Obida Nuhu who spoke on behalf of the Commissioner said that the ministry is in support of what the Favored Farmers are doing. As such, they will partner with them to see that this program stays alive. In his words,
"as you know, one of the priorities of His Excellency is food security in the state and he is leaving no stone unturned. However, one person cannot achieve that, we have to join hand and also partner with people and organizations of like minds to see that this goal sees the light of day. I want to assure you that we will not relent in this effort. Also, one of the challenges of dry season farming is irrigation, which is why farmers should form clusters like this to enable them work as a team".
The Secretary also encouraged farmers to key in and venture into dry season farming so as to boost food production as well as their incomes.
Our correspondent reports that the chemicals, pumps, herbicides and other farm inputs had already arrived before the flag off and they are ready for distribution to farmers.