Senator Bwacha wins again at fresh guber Primary in Taraba
Jethro Yerga, Jalingo
The senator representing Taraba South, Dr. Emmanuel Bwacha has overwhelmingly won the All Progressive Congress (APC) Governorship fresh Primary Election conducted on Saturday, 10th February, 2023 in Jalingo, the Taraba State capital.
The senator scored a total of 778 votes out of the 791 votes cast to emerged winner of the rerun election.
Announcing the result at Shield Hotel Jalingo shortly after the voting and sorting processes, the Chairman of the Electoral Committee, Gen. Tukur Buratai (rtd.) who declared Sen. Bwacha winner of the rerun election, disclosed that a total of 840 delegates were drawn across the 188 wards of the 16 Local Government Areas and two Development Centers of the State.

He noted that out of the 188 delegates, 796 were successfully accredited but only 783 delegates validly voted at the poll.
He said from the 783 valid votes, Senator Emmanuel Bwacha pulled 778 votes, to defeat his closest rival, Sen Yusuf A. Yusuf who had only 5 votes.
The other aspirants, Chief David Sabo Kente, Engr. Saleh Mamman, Danladi Kifasi, and Anthony Manzo, all had zero while 8 votes were declared invalid.
Addressing press shortly after he was declared winner at the poll, Senator Emmanuel Bwacha described his victory as a reaffirmation of the love the people in the state have on him and his candidature at the 2023 general election.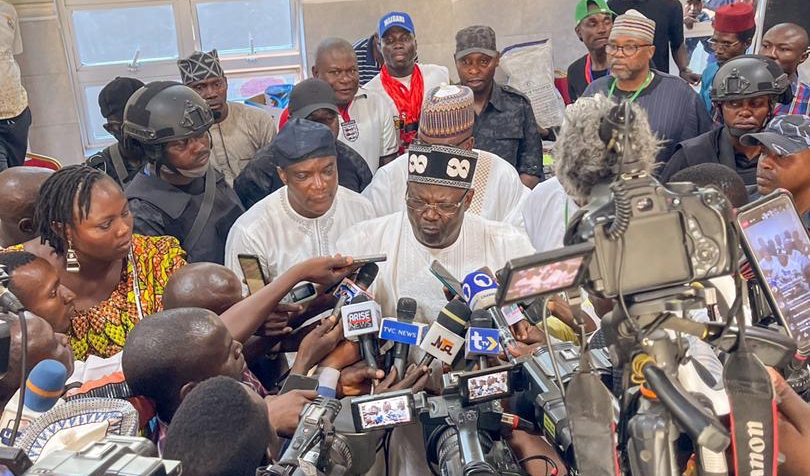 He alleged that the the absence of other aspirants at the rerun primary was born out of fear of losing out at the election.
"You don't sleep on your right. Some of the aspirants are working in tandem with the government on ground. In fact, one of them was actually given money to procure the Indication of Interest and Nomination Form.
"So all along, they have been scheming to ensure that APC does not have a candidate in Taraba State but unfortunately, for today, they were not advised properly because once you did not partake in a process, you can not challenge it.
"We also know that what is happening is an in-house evil but I assure you, they will not prevail".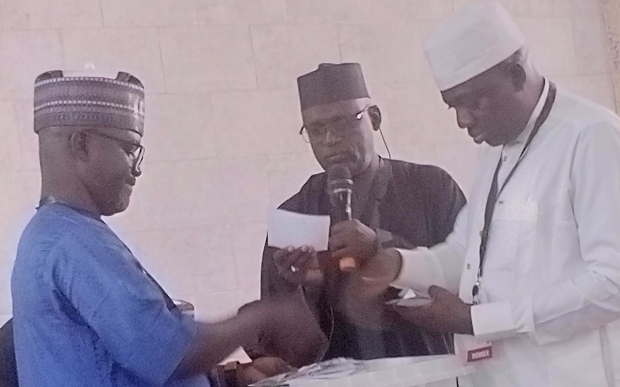 Sen. Bwacha, while also declaring his support for APC Presidential Candidate, Asiwaju Ahmed Tinubu and his Deputy, Kashim Shetima, emphasized that those who wrote Tinubu off in Taraba State would be shocked to their boomaroo by his comming for the APC Presidential Rally in the state.
Recall that Supreme Court in its judgment on February 2 upheld the Federal High Court ruling, which nullified the May 25, 2022, primary election that produced Senator Emmanuel Bwacha and ordered a fresh election within 14 days.
The fresh primary election which was scheduled for 10th February, was boycotted by the other five aspirants including David Sabo Kente, Danladi Kifasi, Saleh Mamma, Sen. Yusuf A Yusuf and Sen. Anthony Manzo.