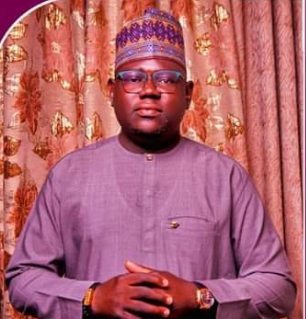 Unity of my people, most paramount – Taraba Lawmaker elect
From Jethro Yerga
The Member House of Assembly elect for Ardokola constituency, Taraba State House of Assembly, Hon. Happy Shonruba has pledged that he would work assiduously to unite the good people of his constituency when he is eventually inaugurated to commence his assignment at the state House of Assembly.
Hon. Happy made this pledge in Jalingo while addressing journalists shortly after he was declared winner at the just concluded governorship and House of Assembly election in Taraba State.
He stated that, within the first few months of his stay in office, he would fashioned up ways and mapped up strategies towards taming down the spirit of distrust and disunity among the people of the constituency in order to pave ways for development to thrive.
The member elect who had contested severally for the position in the previous elections, also assured the people that he would reciprocate the confidence reposed in him by the people as he work side by side with the senator representing the zone and other stakeholders to get rid of insecurity and youth restiveness to pave way for the people to have a true feel of dividends of democracy.
"Among other things, I want to assure my people that we shall work together to restore unity among all members of the constituency. We shall then, collectively proceed to develop our constituency as much as we can afford".
" I want to most sincerely appreciate my people for coming up en mass to vote massively for m at the just concluded elections. I want to assure them that I will do my possible best to give them effective representation at the Taraba State House of Assembly". He added.
While assuring the people that his victory at the poll was the victory of the entire Constituency, Hon Happy maintained that he would listen to all manner of people irrespective of tribe, ethnic group and religious background.
He called on his closest rivals at the poll to jettison grievance and join hands with him to move the constiruency forward, appealing that, they should also wait for God's appointed time, especially that in every contest, there must be a loser and a winner.