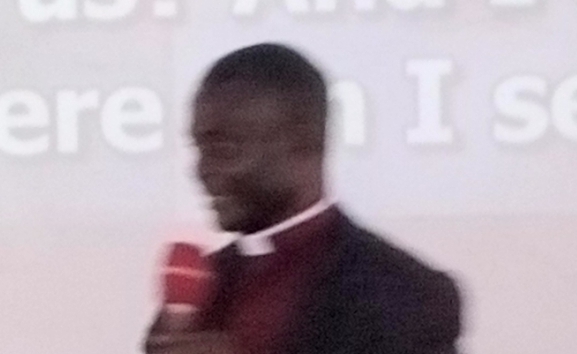 Taraba Clergy charges christians to live above carrying cross symbols
Jethro Yerga, Jalingo
A Clergy of the Christian Council of Nigeria CC-N in Taraba State, Rev. John Benjamin has challenged christians to consider the death and resurrection of Jesus Christ as an experience that is beyond carrying symbols of the cross so as to please God.
Rev. Benjamin who was preaching at the Jalingo Local Government 2023 Interdenominational Easter Combined Service held at First Baptist Church Jalingo, noted that christians must have to live the life of Christ, worthy of emulation and shun worship of cross symbols build in various places and or hang in their vehicles.
Reading from various scriptures, including Romans 1:4,1Cor 15:17, Revelation 1:17-18 and Tes 4:13-18, the Clergy emphasized that the death of Jesus Christ on the cross and his resurrection had shown that Jesus Christ was a true son of God.
Rev. Benjamin who preached on the theme; "The power of Jesus Resurrection", noted that Jesus' resurrection has also shown believers of forgiveness of sin.
"It gives credence to christians that we serve the living God and that Physical death is not the termination of human existence. With the resurrection, we are sure that we have victory over life challenges". He added.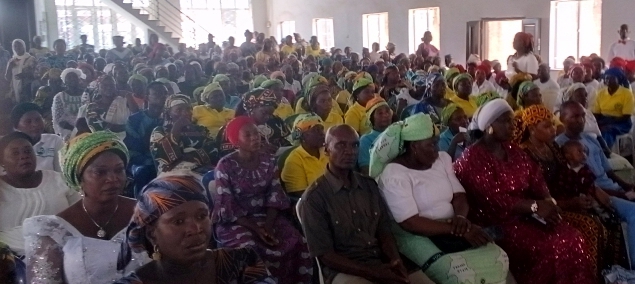 He simplified the word "Cross", where he stated that the "C" which begins the word "Cross" stands for care, conquered and connection to God.
He said the "R" stands for Redeemed and Restoration done by Jesus and "O" shows that Jesus has Overcome all challenges on earth.
The two "S" at the end of the word "Cross" according to the Reverend, signifies the fact that Jesus Sacrificed and Save humanity respectively.
He called on brethren to emulate Christ and live a sacrificial life that is desirous of bringing the good news of Jesus Christ at the doorsteps of unbelievers to enable them turn over new leaves to please God and be saved from condemnation.
In a goodwill message to the congregation, the chairman, Christian Association of Nigeria, (CAN), Taraba State Chapter, Rev. Isaiah Jirapye appreciated brethren for their commitment towards the peaceful elections conducted in the state and urged them to keep up the unity and love for one another.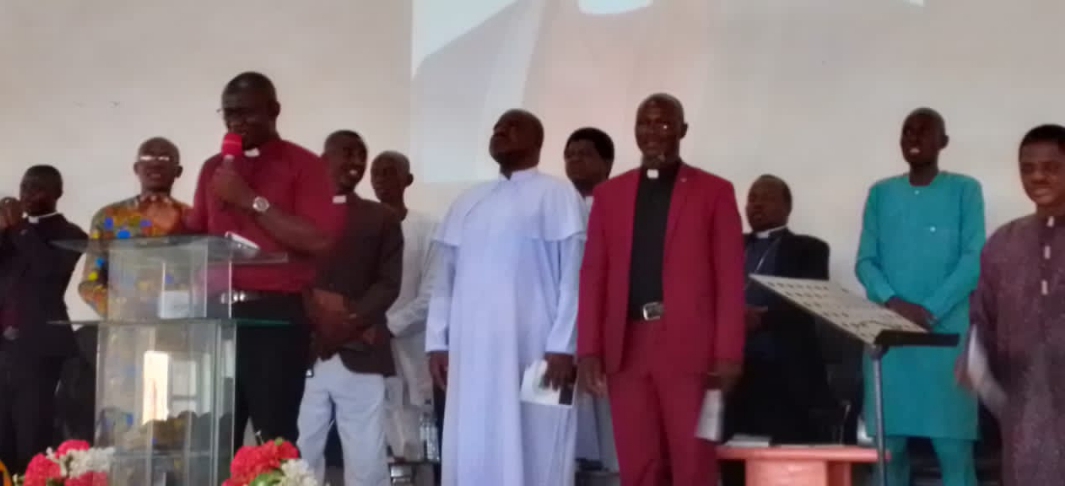 Rev Jirapye who was represented by the chairman, TEKAN ECWA BLOCK, Pastor Micah Dopah further advised brethren to adhered to the call by the National Population Commission and go out en mass and registered in the forth coming census to help government get the right and desired statistics which would inturn be beneficial to all.
The Interdenominational Combine Service featured special prayer points including prayers for the government, peaceful transition, security and unity of the church among others. There were also songs ministration by different groups across the various churches.