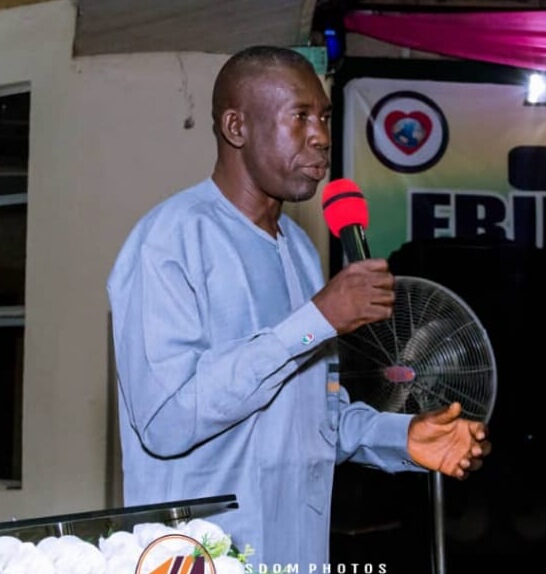 LATE COMR. PETER GAMBO:
ONE YEAR AFTER THE STORM.
By Christiana Babayo.
One year ago, Taraba state and Nigeria at large lost a rare gem, a comrade, a leader, a compatriot a father and hero who meant different things to different people, Comrade Peter Gambo, the Late Nigeria Labor Congress Chairman.
The state was thrown into mourning on the 14th of July 2020 when the news of his death resonated round the country and It was a very difficult time for the state, the church but more so, his family.
The late Comrade Peter Gambo was serving his second tenure as NLC Chairman before his demise and was also the General Overseer of the Christ Glorious Army Church.
The memories of the kindheartedness and diligence of Comrade Gambo was rekindled right from the day he passed on till this day.
At the time the Comrade Gambo passed on, it could be recalled that Governor Ishaku applauded the Late Gambo's matured and skillful approach to labor issues which resulted in the robust and productive relationship between government and the Labour unions in the state.
Ishaku then urged workers in the state and the family to take solace in the fact that Gambo served the entire Nigerian Labor family meritoriously and left an unblemished legacy of loyalty and honesty.
The account of Gambo's life cannot be told in a single publication but it is safe to sum up his legacy as "the true meaning of Life"
Although Gambo's death came so sudden, the entire state cannot completely recount all that his life was to all, from family, church, and government.
Duamanang Peter, the Late Comrade's son who spoke to our correspondent on behalf of the family said that the journey has not been easy since Comrade Gambo left but it has been God keeping the family together.
According to him, Gambo left when the family needed him most.
"It came as a shock because we never imagined he would leave at the time he left. There was a gap, it wasn't easy, we still feel the impact because he was a father, a husband and that gap cannot be filled by anyone. That has had so much impact on the family but in spite of it all, there's is this peace we have, having the assurance that God is the father to the fatherless. So God has been taking care of us" He said.
Speaking on the life of Late Comrade Gambo, he said,
"Comrade Peter Gambo has served in many organisations and religious groups and during his service year, he represented the cause of many in those places he was serving and he discharged his duties with diligence, sincerity and discipline. It gives me joy to see people celebrating him all over, I'm proud he was my father and if we were given the chance to choose our parents, I couldn't have chosen a better one"
While commenting on the impact of the loss, Duamanang Peter revealed that the loss has affected the extended family greatly and has even tampered with the efficiency of many as Comrade Gambo was a pillar upon which many leaned.
Duamanang however prayed that they all come to rely on God for solace and guidance.
"As much as our Father was a pillar, I pray God helps us all to scale through and endure this loss. To as many as are still hurting, from church, government and the society at large, I pray God grants you peace and comforts you too", he prayed.
Comrade Gambo's life of service to God and mankind was astonishing and many times people wonder and ask what manner of man he was, just like they asked of Jesus Christ.
Like many heroes who have died, Gambo's testimonies are shared everyday by people he came in contact with even before his demise and those stories are still been told, even one year after his journey to the other side.
By and large, Comrade Gambo came, saw and conquered.
Although he has left this world to eternity, his image, which remains a permanent feature of humility and kindness, continues to live with us.