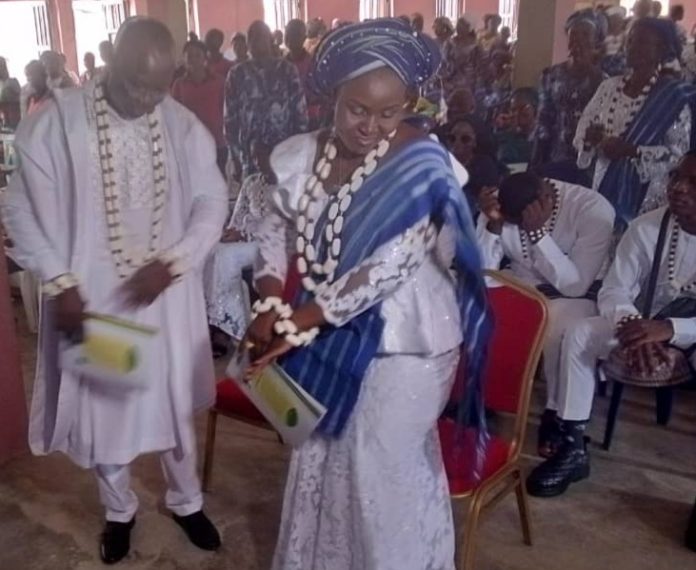 Celebrating retirement from service of father land
From Jethro Yerga, Jalingo
It was truely an exciting moment for the family of Robert Andrew Nariniba JP on the 2nd day of July, 2022.
The family had set aside this very day for a special thanksgiving to Almighty God for keeping their father, brother and Uncle, safely throughout his 35 years of service to the nation in the Nigerian Police Force (NPF).
Accordingly, relatives, old women, youth, traditional rulers, and spiritual fathers from all nooks and crannies of the state, turned up en mass and accompanied the family of Robert to the Southern Conference of United Methodist Church (UMCN), Abuja Phase 1 Jalingo to return honour to God for keeping SP Robert (Rtd) and blessing him through out his service years.
Delivering his speech at the occasion, the celebrant narrated how he was enlisted in the Police Force at the rank of an ordinary Constable on the 15th day of June, 1987 and God in his infinite mercy had kept him and led him to rise steadily to the rank of Supretendent of police and retired on the 15th day of June,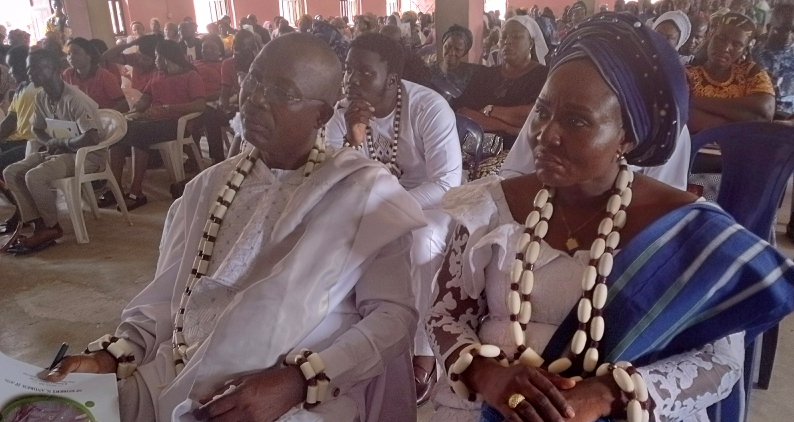 2022 peacefully to join his kinsmen at home.
"I joined the Police Force as a constable with neither a wife nor a single child. God has shown me favour. I got a wonderfully made and understandable wife, Mrs Roseline Robert with all these five children, three boys and my dear two beautiful daughters.
"I traversed from a constable to SP in the Nigerian Police Force and travelled far and near, moving from one country to another outside Nigeria during my service years and in all these, God had been very faithful to me. I recorded no harm. My family and I will forever remain grateful to the giver of life, Almighty God for this unmerited favour He had done to us" He added.
In a sermon at the ocasion, the chairman, TEKAN ECWA Block, Taraba State, Rev. Philip Micah Dopah who Read from Psalm 100: 1-5, 1Tes. 5:18, challenged ungrateful Christians who find nothing good to thank God to desist from such an ungodly way in order to claim their blessings from God.
He stressed that, 90 percent of the problems of the world could be attributed to lack of gratitude and contentment of people in which most, he said are Christians.
Rev. Dopah who said God's bessings had eluded most Christians because of lack of contentment, stated that uncontented minds in churches had brought disgusting spirits such as hatred, greed, stealing among other vices which Christians must stand up to fight inorder to see the face of the Lord.
" If we are not always contented with what we have, we will never see any reason to thank God, the giver of all that we are killing ourselves to keep. Thanksgiving glorifies God, it keeps a Christian's heart opened, keeps his eyes focus on God and increased his favour from God". He added.
In a good will message, the Chief of Sanwi, His Royal Highness, Haniel Henleweni Banti described the celebrant as a man with uncommon care and love for people and God Almighty.
"He is one of the persons that live by his words. I thank God for giving him the grace to serve his fatherland meticulously and come back safely to live with us. My prayer is that as he has come to settle down, God will settled him". He added.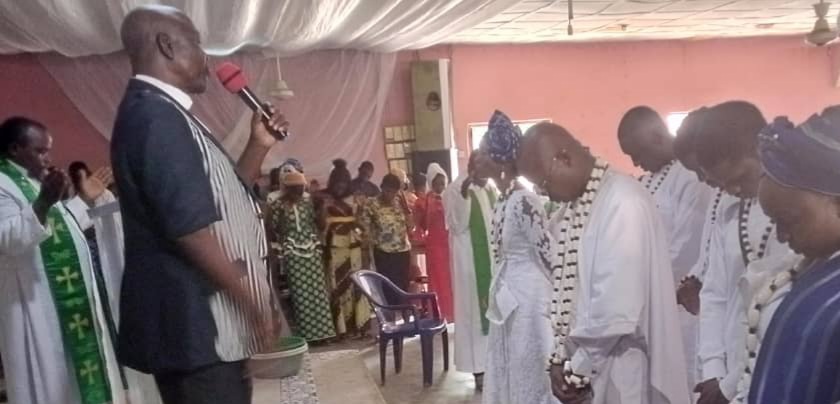 The Royal father further called on Nigerians to go and obtain their PVCs to enable them elect leaders that would respect and protect their rights and property, especially that the country was gradually sliding to a state of anarchy.
Also, the Taraba State Commissioner of Works, Hon. Irmiya Hammanjulde described Rtd. SP Robert Andrew Nariniba as a very dedicated person who had served his country meritoriously for a period of 35 years without any form of blemish.
The commissioner applauded the the celebrant for chosen to acknowledge God in all conditions and urged others to emulate him.
A friend of the celebrant, Rev Lazarus Daniel, called on brethren to emulate SP Robert Andrew (Rtd) whom he said had refused to forget Almighty God even though he tried so much hard as a common person before he was able to be enlisted in the Police Force.
He commended his sincerity and honesty and encouraged him to continue living the life even as he challenged others to emulate him.
Robert Andrew who retired at the age of 65 on the rank of Supritendent in the   Nigerian Police Force, was born on the 7th day of July, 1964. He is happily married to Roseline Robert and the family is blessed with five children.