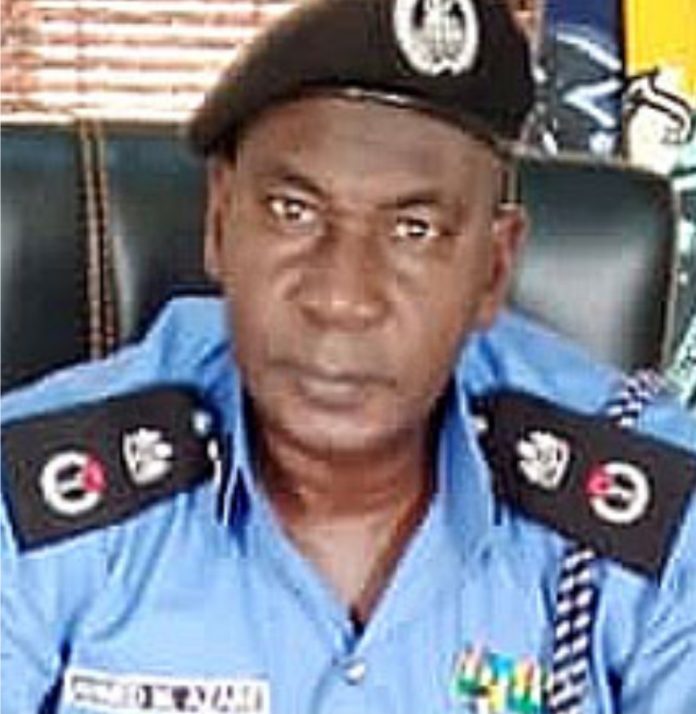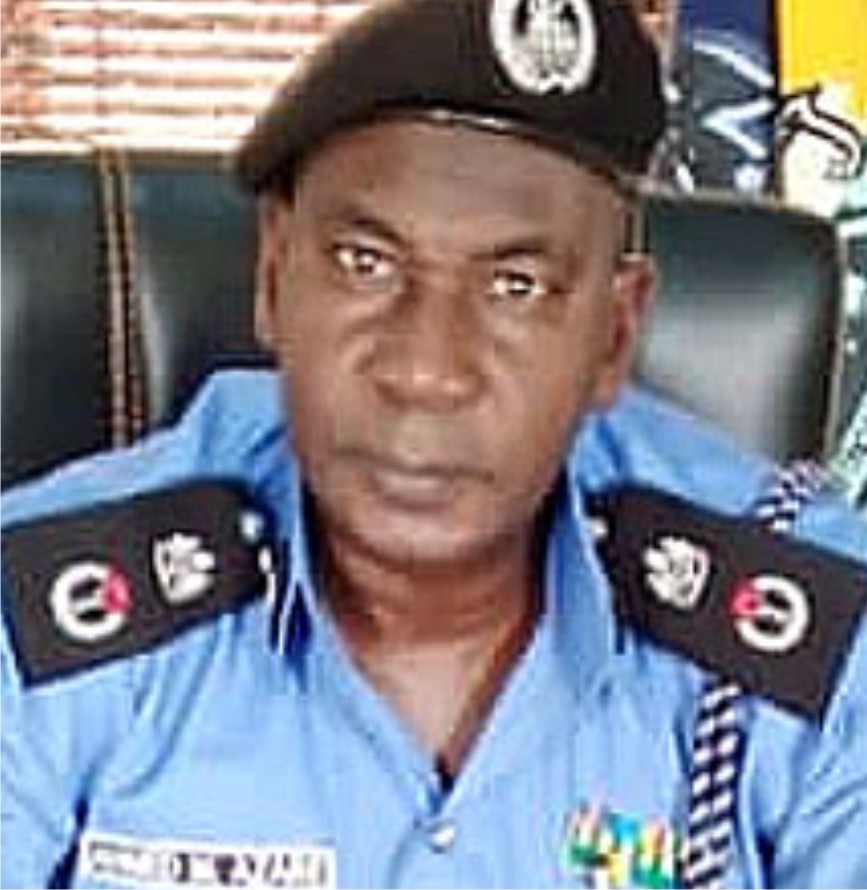 POLICE: "SOME RESIDENTS ARE COLLABORATING WITH CRIMINALS"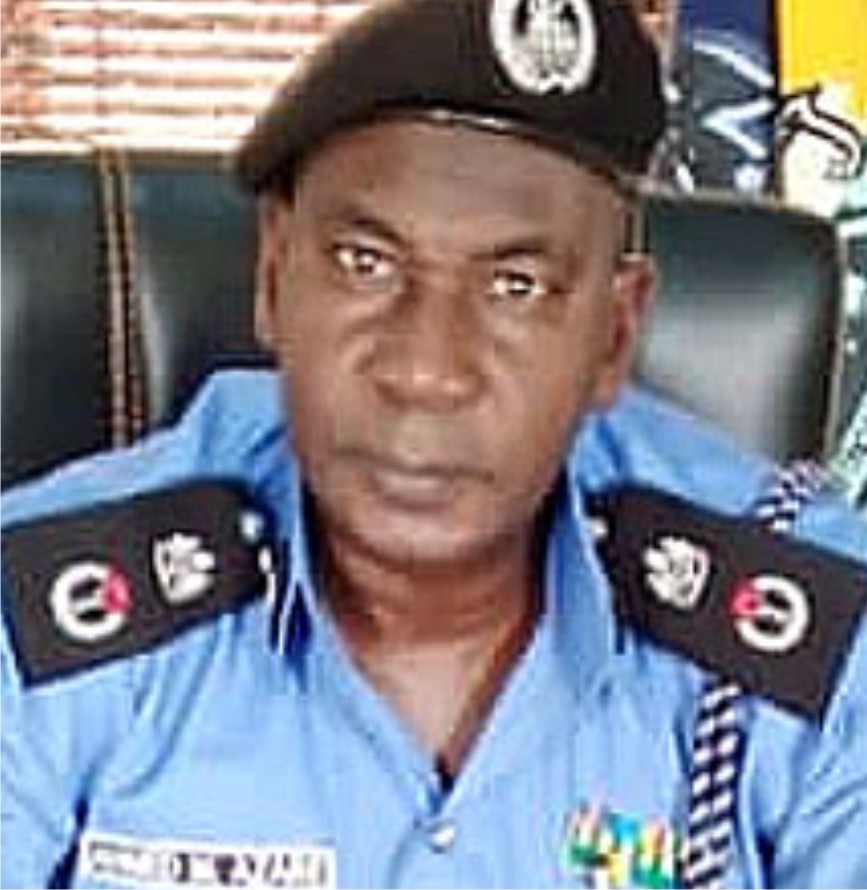 In this interview, the Police Public Relations Officer, (PPRO) of Taraba State Police Command, David Misal, gives an update on the security situation in the state. He however lamented that some residents are collaborating with criminals. He spoke with Christiana Babayo and Charity Morris in his office recently.
What can you say about the crime situation in Taraba State generally?
Crime rate in the state has drastically reduced because what we are seeing these days is far different from what was obtainable in the past. Before now, you were aware about kidnapping, even within the metro city, gang rapes and various kinds of criminal activities. But now, all these criminal activities have reduced. That's because of the new strategies adopted by the new Commissioner of Police which I cannot begin to tell you due to security reasons.
What security breakthroughs have been achieved in the State?
We have recorded a lot of breakthrough not just in the state capital but even in the local government areas. There are a lot of suspects who have been arrested, particularly kidnappers. Last month, I was in Bali to see the corpses of some kidnappers who abducted a particular person, whom we were able to rescue and got those kidnappers killed. And we were able to recover a lot of arms and ammunitions. I was in Bali today, to lead some journalists to show them some of the achievements and the successes that were recorded in the last 24 hours.
Just that period, we killed about 8 kidnappers. They are not suspects, it has been confirmed that they are kidnappers because they were on their way to kidnap some of the residents of Bali town, but on their way they were caught by some of our men and as God will have his way, we recovered 2 AK47, 2 single barrel guns, 44 arms and ammunitions, recovered 4 magazines, cutlasses, charms. Not only that, we have succeed a lot. But the fact here is that we have a lot of cases that have been recorded especially in the area of kidnapping.
What can you say are the challenges that this command is facing in the process of fighting crime?
There are challenges. Number one is, you know Police work cannot be done in isolation and of course we need the co-operation of the public to assist us with reliable information. Information in terms of the crime inside out, but then, we noticed that some of the residents are collaborating with the criminals. That is a big challenge. Instead of them to call us and tell us or give us information about the criminals, they rather hide them. Not just that, there is lack of man-power. Well, it is not just found in Taraba State only, it is almost everywhere. But I know the government is doing its best on that because recently, we received a number of people who have been recruited and trained. I believe that with the coming of new recruited men, we will be able to have additional man-power that will give us an effective workforce. We also lack equipment for work but I believe we will soon have enough.
How has the Covid-19 pandemic affect the security stage in the state?
Well, this has been a problem all over the world not just to the police. Here in this state the police are at risk because we are always at the front line. People who are confirmed positive, some of them want to go out but we are there to make sure that no one leaves and some time we take them to isolation center. Before now, the Personal Protective Equipment ( PPE) were not there for us to use. But thank God, we have PPE now and we are working together with NCDC, seeing how we are going to tackle the challenge.
Concerning the Southern Taraba crisis, how are you managing the situation? And were you able to make any arrest?
Before now, a lot has been happening. The one that bothers us is the last. But the fact is that we are managing it well. The Commissioner of Police deployed man-power to those places that are affected by the crisis. He also directed the Deputy Commissioner of police to move to Takum axis to ensure that everything is in place which he did as directed. He had security meeting with stake holders and elders of the town which with his intervention, the situation is calm now. A lot of people were arrested during the crises and some were even charged to court.
Looking at the prosecution index in the state; how many convictions were you able to secure since the arrival of the new CP?
This question needs data because they are many. But the fact is that many has been done. Almost every day we charge suspects to court. If we are not recording we will not be able to get the correct result but then when you need them just notify us and we will give you more details concerning it.
What is your advice or call to the people of this State?
First of all, on behalf of the Commissioner of Police, I want to appreciate the good people of Taraba State for their support and cooperation. Like I said earlier, this work must be done by all members of the community. The police cannot do it alone because it requires that we should work together to make our society a better place. Gone are the days when only the police that can arrest a criminal to the station. Now, an individual can do that by reporting it to the police. So we want to call on Tarabans to support us, collaborate with us and we will be very grateful. We promise to give our best. And to the criminally minded, they should drop their weapons or if we get them, the repercussion will not be funny. It often said that ninety nine days for the thief, one day for the owner. So they should be careful.