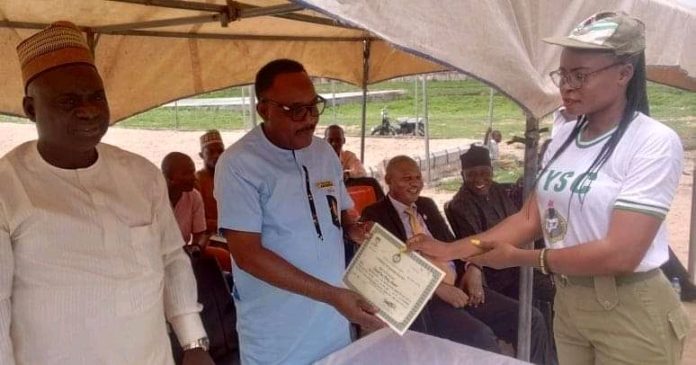 NYSC: Taraba coordinator cautions Corp members over illegal migration
Jethro Yerga, Jalingo
The Taraba State Coordinator, National Youth Service Corps (NYSC), Mr Anthony Nzoka, has cautioned ex-Corp members intending to migrate to other countries to ensure that they use legal ways to avoid embarrassment, unwonted death or regret in life.
Mr. Anthony gave this caution in Jalingo at the occasion of the Passing Out parade (POP) of the 2022 batch B stream 2 Corp members who completed their service year in Taraba State.
He stated that most Corp members do leave Nigeria for other countries because of different reasons after their mandatory one year service, but there was need for them to follow legal and due processes inorder not to land into an unexpected situations that would destroy their destinies.
"If you must immigrate, do it through the legal way. Do not go through sharp corners that often result to embarrassment, unwanted death and regret in life". He stated
Mr Anthony also cautioned the Corp members to be ware of scammers who have now spread all over the country,  robbing people of their money on daily basis, stating that they must be contented with what they have to avoid the scarmers' traps.
"As you passed out today, Just go straight on what you want to do using all the skills you developed during your service year. Never you indulge in any of the fraudulent activities because the life of a criminal is short
"Do not be among those who will destroy their names and their families in the pursuit of how they will improve their lives. But be contented with what you have at each moment so that you will not fall in the hands of scammers who have now spread like wide fire. In every society today, it is skills that drive the economy, so turn the skills you acquired during the service year to economic gains.
"Make friends among yourselves and use it as bridges by continuously reminding yourselves that you served together for  four years. I want to assure you that, you will never be an abandon project in God's hands. The God that saw you through the service year will also see you through your struggles as you join the labour market with dedication, prayers and humility". He added.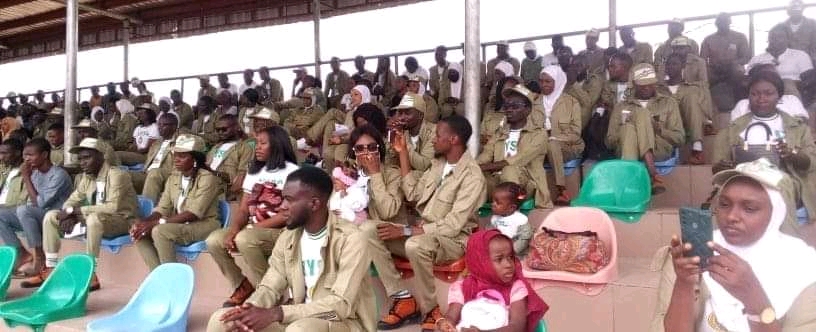 While commending the Corp members for their commitment and dedication to duty throughout their service year, the State Coordinator said their dedication to the service of their father land, had made it possible for them to have less number of disciplinary cases during the service year.
He disclosed that only a single disciplinary case was recorded out of the 212 corp members that passed out in Jalingo Local Government Area of the State.
Mr. Anthony who appreciated God for keeping the State NYSC Staff and the Corp members all through the year, further called on them to shun night parties and avoid travelling at night in order to reduce risk on their precious lives.