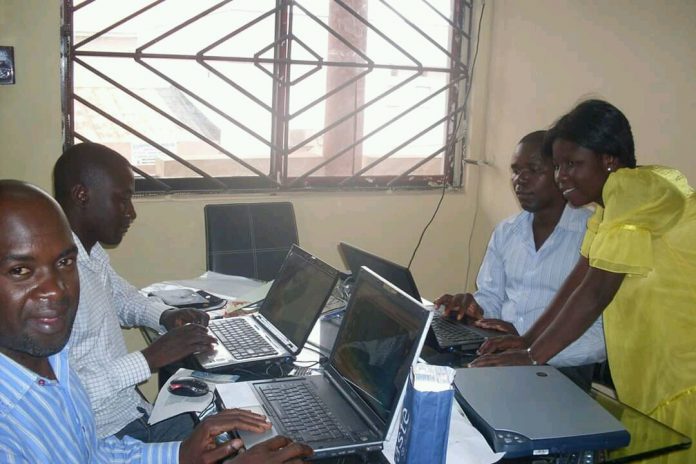 My time in life, with the Late Dooshima Angih
By Williams Ayooso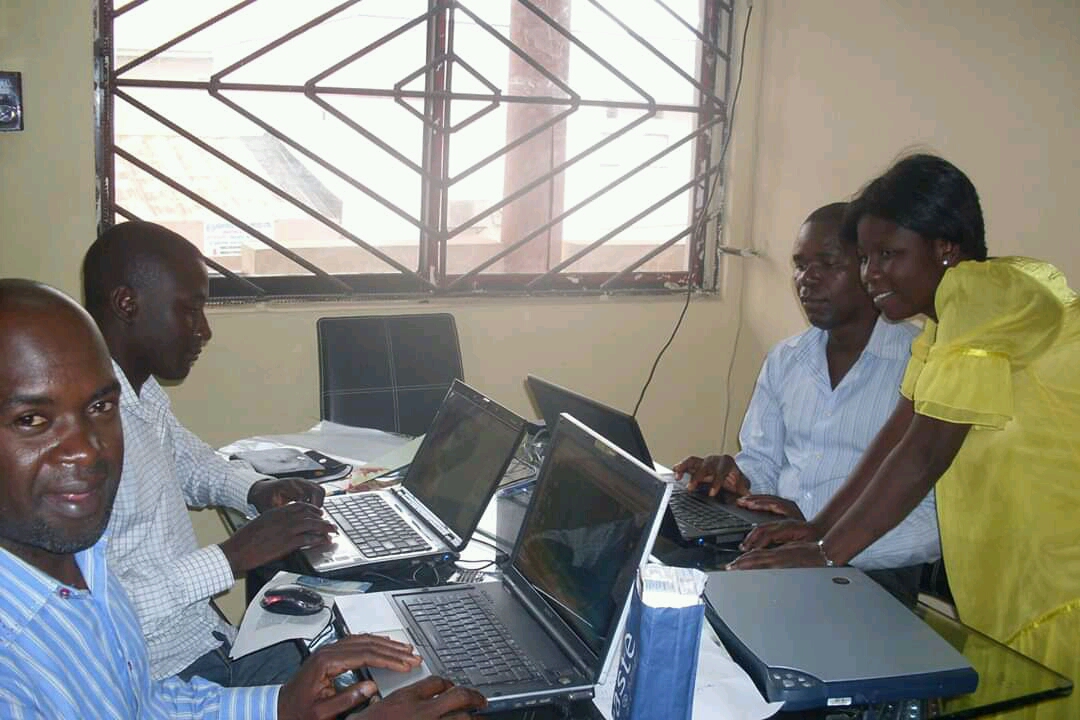 ​_
When the late Dooshima Angih was introduced and recommended to me about 10 years ago, by the late Dennis Jirgba, as someone who was interested to work in our media outfit, I was not excited. Then, I was the co-publisher of Globaltimes Magazine, while Dennis Jirgba was the Head of Marketing Department in the media outfit.
On my first impression of her, Angih looked young, even as an ambience of coyness and humility weaved around her. At her age and disposition, she might as well be just a secondary school leaver. I was not comfortable, having someone with such a lower paper qualification in a department that requires someone with a higher and relevant academic qualification in our outfit. But it ended up as one of the few wrong perceptions I have had about individuals in my life. It was when I engaged her in a formal interaction that this lady, the late Dooshima Angih, whom I subsequently addressed as Editor, humbled me. I became impressed with her passion for the media industry as well as her mastery and eloquence of the Queen's language.
She was not only a graduate of English language at the famous and prestigious Ahmadu Bello University, Zaria, but at the time of our interaction, she has had a 10 year post graduate experience. But her humility and unassuming posture would not allow her to flaunt her impressive academic background. This is in sharp contrast to most contemporary ladies with same academic laurels who grandstand at every opportunity to attract attention to their educational conquest. She taught in many secondary schools in the Federal Capital Territory, Abuja, worked with several notable NGOs before fate designed our meeting. Again, I was humbled by the free flow of her expression, mastery of English Language and the graceful way she communicates using the right tenses and grammatical expression in English.
The late Davidson Likita, one of our
potent tools in the editorial department, once described her as a lady who speaks English language effortlessly. She also had a famed family background that was rich in the promotion of education, as her late father was one of the famous educationists in Tiv land who ensured his children including Dooshima were properly mentored, guided and educated up to the Ivory Tower. That was Dooshima Angih for you.
With these attributes and qualifications, the job was there for her asking. That was how we struck a media practice relationship, a professional relationship that defined our career paths with many intriguing events, challenges, setbacks and triumphs as we collectively battle in the trenches, at times, adverse social conditions to contribute our quota to the development of the Fourth Estate of the Realm.
Media industry has a unique practice pattern which guarantees that one must pass through the labyrinth of a special kind of knowledge, irrespective of how far you have ascended the ladder of academic conquest. It's more challenging if one's academic training is outside of Mass Communication or Journalism. But with her commitment and resilience, the late Angih wasted no time to blend into the system where she immediately carved a niche for herself as a naturally born journalist. In no time, I elevated her as a member of the Editorial and Management Team. I advised her to look beyond proof reading and embrace a role that is more impactful in our platform in particular and the media profession in general. She was easy to refine and groom, media wise, more so that she was committed and demonstrated humility and enthusiasm to learn as it takes humility to learn the ropes in a profession where your skills are often stretched to the breaking point in a bid to meet production deadline. By this commitment, she became a treasured and dependable human element of the platform. We would canvass for news and process the materials together, just as we were together involved in sourcing for funds for production and sustenance of the company.
With her energetic contributions, our brand began to appreciate in value and public perception in the media market, both in the North Central and the North East geopolitical zones where our focus lies, which the late Likita, used to jokingly describe as our 'grazing environment'. Her presence attracted some core media professionals that were rendering services for us free of charge. They were in the likes of Denis Mernyi of the Sun Newspaper, Samuel Mhii, formerly with the Daily Trust and a host of others. We also had people on full time basis in the likes of Chris Lemi Alu, immediate past Media Aide to Senator Abdullazeez Nyako, the late Patrick Newman, who subsequently made it up as the Student Union President of the International Institute of Journalism (IIJ) Abuja and closed down the chapter of his career as publisher, Skyline Magazine. Of course, we were later joined by Samuel Torlumun and Richard Alkali. Samuel Torlumun proceeded to work with Tell Magazine and subsequently, Total Magazine, where he holds the position of Editor. At present, Richard Alkali is a successfully publishing Optimist Magazine in the nation's capital city, Abuja.
It was then our in-house tradition to declare once every month a production week, where we would process our materials for production. This period, which was normally on weekends, all our staff and supporters, will gather, with everyone doing what he or she knew how to do best with available tools and resources. Funny enough, we were using my small rented flat in Ado, Karu LGA of Nasarawa State as our office space. This was before Dr Ibrahim Sebore, Publisher of Total Magazine availed us an office space in the highbrow side of Area 3 in the bustling city centre of Abuja.
For refreshments, we would move in a group, carnival like, to a local 'joint' in Ado, everyone to his or her choice of drink or food. We were respected. Of course, it was a group of vibrant intellectuals, doing what many people considered as a unique thing. We were attractive and often courted by diverse interest groups. And many people joined us, offering free services. That was when we had the likes of Linda Abur with her rested but timeless column, "Not Alone". Of course, Ogwuche Onyilo was our rallying point. He was to my knowledge, one of the best graphics designers in Abuja. He was and still an ICT 'freak' who never relent in equipping himself with digital skills. What a busy man he was, but he would always create time to design our magazine anytime we are ready with materials, in most cases, for free. Those were the good old days where mutual respect reign supreme in our calling.
There is one popular joke that became our slogan. We were out in a joint for refreshment in our usual style. A journalist friend of mine, who used to come around most of the times, demanded to know whether since we are processing a production, there are factors of production. We understood his joke and we laughed uncontrollably. That was our days of old. We were a happy people and very contended with our job and the life we were living despite the fact that the reward for our work often comes in trickle. But we were not driven only by the material and monetary component of the industry. Ours was a principled approach to journalism practice often at the peril of our revenue stream.
In life, they say, only change is permanent. But we were worst hit by the ephemeral nature of the change phenomena. As we were savoring the gusto of this vibrant situation, the unwavering waves of change came, hitting at us like a thunderbolt, severing our bond and dismantling our values. Consequently, our dreams and inspiration, which was the bastion of our relationship, evaporated. Like a gathering crowd of a tempest, we saw the approaching signs of change in the image of poverty. The revenue that we were striving so hard to generate could not sustain our production bills. Picking bills for our personal needs was also a constant challenge and things started falling apart.
At a time, I reluctantly proceeded on leave of absence, when my mentor, Emmanuel Yawe moved me to manage his friend's Media Consultancy firm, Daybreak Communications Limited in Abuja. It was owed by the late Ujudud Shariff, a media veteran. At a time, Dooshima Angih, our then Editor left and established her title, Newtimes Africa Magazine. The most agonizing time in the change series, was when Davidson Likita tragically lost his life in a ghastly motor accident at the outskirts of Abuja. At a time, I left Global times to publish the present title, Worldview Magazine. At a time, I relocated to Jalingo, the Taraba State capital and the change phenomena continuous confirming the age-old saying that the 'permanent thing in life is change'.
In spite of the social fluctuations around us, Editor and I had a firm grip of our bond. She grew faster than I did in the industry. Yet, she did not lose touch with the fact that I'm her springboard, career wise. I also saw her as a product of my professional investment. We were working together and encouraging each other. Sometimes, she would seek my opinion on her cover stories and the casting of major and sensational headlines in her publication, and I would oblige her. She believed so much in my capacity to positively impact on editorial contents generally. Outside her career traits, she was simple, easy going and friendly often with a casual yet principled approach to life. She makes friends easily especially within our professional circle. She was never desperate in life, and hardly had I saw her overwhelmed by any situation as she always maintains a calm facial comportment.
Sometimes in February this year, Editor called and informed me that she was processing a special edition on the Governor Samuel Ortom led administration. In her usual style, she was committed to the project. As is usual with such projects, she was relying on money from goodwill messages that she was seeking to get from some political appointees in the Ortom administration to fund the publication.
In the midst of the production process, she lost her younger sister. She fell sick thereafter and never recovered.
The Governor Ortom Special Edition, which the late Angih worked passionately, but could not produce, is a metaphor in Dooshima Angih's life, especially in her media career trajectory. Her dream for Newtimes Africa as a potent media platform in the country, her dream for a better life for her family and community have now sadly ended with her sudden and painful ending of her earthly sojourn. Dooshima Angih is production package, which was processed, but never produced and delivered for the reading benefit of mankind.
I feel bad that she died at her prime. I feel bad that God did not give us the opportunity to sit back, together and share the joy, satisfaction and fulfillment in this career that we have toiled in for the better part of our productive life. Dooshima Angih is no longer with us, but her spirit and modest legacies still lives on in our hearts.
Her death will continue to torment me for the remaining part of my life. Farewell my Editor.