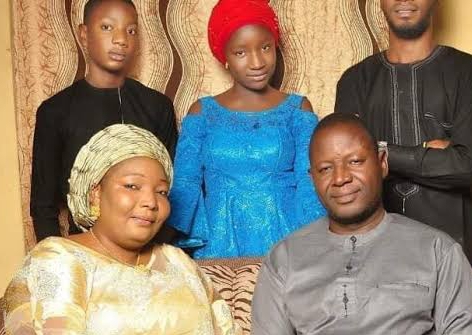 FG Condoles EYN over killing of pastor's  children in Adamawa
From Emmanuel Samuel, Yola
The Secretary to the Federal Government of Nigeria, Boss Mustapher has commiserated with the Ekklesiyan Yan'uwa A Nigeria' (EYN ), also known as Church of the Brethren, over the killing of two children of Rev. Daniel Umaru in Adamawa State by unknown gunmen in the previous week.
Leading a Federal Government delegation to Adamawa on Monday, the Secretary to the Government of the Federation SGF, Boss Mustapha said, "President Muhammadu Buhari was deeply saddened by the sad news of the gruesome murder of the young stars".
He noted that government was making frantic efforts towards ending terrorism and violent crimes in the country.
Recall that on July 7, 2022, unknown gunmen shot Pastor Daniel  Umaru of the EYN and two of his sons and kidnapped his 13-year-old daughter in Yola, Adamawa State Capital.
The two children died in the process, while the pastor was taken to hospital where he has been battling to survive.
The mother of the deceased children was said to have suffered trauma following the tragedy that befell the family.
Worldview learnt that on Sunday, July 10, 2022 the kidnapped 13-year-old daughter of Pastor Daniel Umaru was freed by her adopters after a huge ransom was allegedly paid.
Meanwhile, the remains of the two sons who were shot dead on an ill-fated night have been buried by wailing relations and friends of the family.