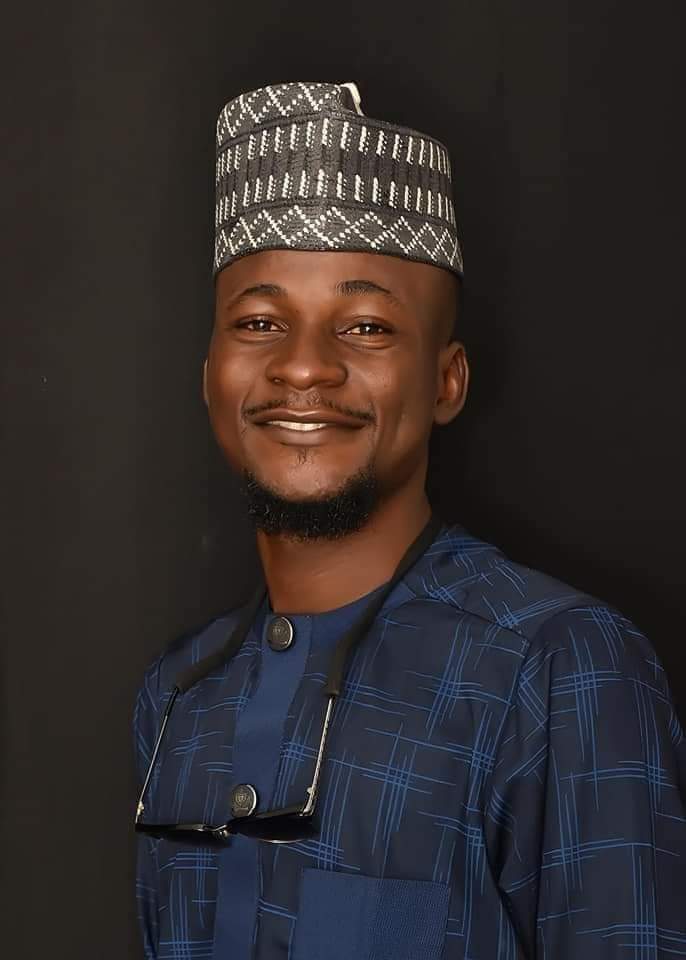 A BEAUTY PAGEANT TO SHOWCASE
YANDANG CULTURE ON THE WAY
Richard Nickben also known as Nickben is the CEO of RNB Entertainment, Event Management LTD. In this interview with New Mission's Gaius Jeff Yadima, he spoke about the upcoming Mr/Mrs Yandang among other things. Excerpt
Can we meet you sir?
My name is Richard Benjamin Emmanuel also known as NickBen. I am the CEO of RNB entertainment event and management limited, a company base in Bingham University Karu, Abuja. We also have a branch office which is in Jalingo opposite DSK foundation. Our company is the first to organized MR/MISS Yandang beauty pageant which is coming up in December 2020.
Tell us more about RNB Entertainment Event Management Limited.
Our company carries any type of events like talent hunt, birthday party, wedding reception, pageants, political seminars and any type of event that may be required by our clients. We are also into processing travel papers, business imitative, admissions into foreign universities and scholarship to excellent students. We have partners in US, UK, Malaysia, Benin republic, Ghana, South Africa and host of other countries.
What are you working on currently?
Well we are warming up for the maiden MR/MISS Yandang Nigeria (international). This is the first of its kind in the world. I am a Yandang man from Lau LGA of Taraba state. I want to promote the culture of the Yandang chiefdom so that the world will get to know more about the culture, norms and values, attires, dance and lifestyle of the Yandang chiefdom in Nigeria.
When people hear the word pageant their perspectives assumes it has to do with ladies alone, can you shade more light on this?
Pageantry is meant for both gender (men and women). We have crown for MR. Handsome who is usually bold, smart and intelligent. These men also have their hidden talents and a lot of passion for humanity. Each gender will have a representative so that they would be able to carry out projects.
We have the following crowns; 1. Mr/Miss Yandang,
2. Most Handsome man & Most Beautiful girl, 3. Mr Culture & Miss Culture.
The winner of MR/MISS Yandang will be awarded a scholarship and an official car. The first runner up will be giving scholarship too, and a lot of other packages for the other positions.
How do you fund your programs?
We have some partners and sponsors in Nigeria. Though not all have fully committed financially but we are hoping they do soonest so as to keep the plans going smoothly. One of the sponsors is distinguished Senator Binos Yaroe, a Yandang blood representing the good people of Adamawa South in the Senate. He is a true lover of the Yandang culture and promotes youth activities. The Honorable Commissioner for Works, Hon. Hamajulde Irmiya is also one of the backbone of this event. Our Royal Father, the King of Sanwi Chiefdom, His Royal Highness Pastor Haniel H. Banti is fully behind us. His supports and sponsorship is already felt by our company. We have other numerous sponsors that I will not like to mention their names.
What are the qualities you are looking out for in the contestants?
The first attribute is, he/she must be Yandang origin either from Lau Taraba State or Mayo Belwa Adamawa State. Contestants must be students within the age bracket of 18-25 years old because we don't want to give our scholarship to a school dropout or one who is not from Yandang origin. Contestants must be fluent in Yandang language and English language too. He/she should be knowledgeable in Yandang culture and traditions. Physically the person must possess the physical qualities of a model.
To what extend have you pushed the program?
It's on the top gear now, our adverts are in every nook and cranny of the world via our social media handles. Forms are on sales at the rate of 5000 naira and many have been sold out already.it is available in Abuja, Jalingo and Adamawa state.
What should be the expectations of the public in this maiden event?
There will be a lot to showcase about the Yandang chiefdom. People will get to know more about their dance, food, dressing, artworks and a lot more about Yandang tribe.
We have also invited some host of famous performing artist in Nigeria to add to the juicy taste of the event. There will be presentation of awards to some deserving Yandang sons and daughters. Just be glued to our social media handles a lot of packages awaits you.
Do you have specific number of contestants you want to pick the forms or it is an open floor for everyone?
The forms are available for as many that will like to pick, no limit at all. We will conduct screening for contestants a week before the camp starts. And Auditions will be done in Adamawa and Taraba states a week before the event.
There are a lot of misconceptions about the beauty pageant industry and how some people win based on favors and preferential treatments. How do you intend to keep your integrity and that of your company during the process?
Actually, a lot of people may reason the same way you do. Speculation about pageantry did not start today. In fact, I have been advocating against such acts in the industry. Moreover, I want to leave a legacy that will stand the test of time. There are speculations but I told my team that if you are interested in any lady please don't bring her to come and contest. If you are part of the organizing team and you want to contest, you will have to resign. This is so because we want to avoid bias in the system. With these you will know that we are very much interested in protecting our integrity.
Have you fixed the date for the event?
Our proposed date is 20th December 2020 by the grace of God. Although the world is still battling with covid-19 pandemic but we are optimistic that things will normalized before then.
Tell us more about your journalism background?
I have Diploma in Journalism from Taraba state polytechnic in 2012 and I worked with TTV as a reporter. I proceeded to Taraba state university in the year 2015 for degree in Mass Communication and graduated in the year 2018 with B.Sc. Mass communication. I did my one-year mandatory NYSC at Bingham FM Karu where I served in different capacities as a reporter, newscaster and a marketer. I was retained after my service year but I couldn't stay longer because of the poor remuneration. Presently I am a reporter with Daybreak, a newspaper based in Abuja.