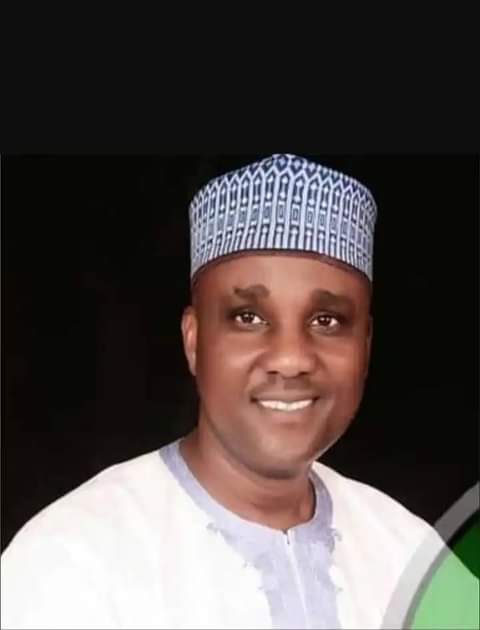 Members-elect under Unity Forum Endorse Tajudeen Abbas for Speaker
By Worldview Magazine
Some Newly elected members under the auspices of Unity Forum have endorsed Hon. Tajudeen Abbas for Speaker, House of Representatives.
The members who came from different political parties across the states made the declaration yesterday in Abuja.
In a statement issued by Abbas media team and made available to journalists in Abuja,the unity forum comprises of returning and newly elected members whom unanimously agreed to work for the success of Tajudeen .
The statement said their reasons for adopting Abbas was born out of the need for competent hands to manage the affairs of the members and also bring them together for the interest of unity ,peace and development.
The statement added that the forum met within themselves and penciled Abbas as the most qualified candidate for the job ,saying his credentials and track records found him capable of bringing sanity to the green chamber of the national assembly.
The statement further added that the members said, going by the post election crisis that rocked the country, the 10th assembly need a matured, educated ,experienced and competent hand that will unite the house despite party affiliations and carry them along so that they will work together in unity and love.
Some returning members who spoke at the venue were Hon. Tanko Sununu from kebbi state, who said Abbas was the only experienced candidate among all the contestants that will handle the affairs of legislation in the House,adding that he is also the only lawmaker that has sponsored several Bills and moved several motions out of which many were assented to law.
He explained that any candidate hoping to become the next Speaker needs to have decorum which is found in Tajudeen, coupled with his intellectual prowess, he will treat every member equally, the statement added.
Hon Sununu therefore called on new and returning members to work hard for the success of Abbas .
Earlier ,the National Chairman of the Unity Forum, Hon.Eze Nwachukwu Eze advocated for mass support in order to galvanise and mobilise returning and newly elected members across the six geo political zones for Tajudeen.
He said the Unity forum has met with political stake holders across the country and had fruitful discussions with them on the need to vote for Abbas stressing that the forum is not about political party but about quality representation.
Also Prof. Hon. Julius Ihovbere former member representing Owan federal constituency said the office of the speaker needs somebody that will control tension when the need arise, he said a person with low temper that will calm situations when it around is what Tajudeen possesses.
According to him, some people vying for the position have never sponsored a Bill neither moved a motion and are bench warmers ,how can such a person become the speaker? he queried
Such a person can only create division and fight in the house,said prof Ihovbere.
The climax of the meeting was chronicled with the Inaugurations of 36 state coordinators and their deputies for project Tajudeen.