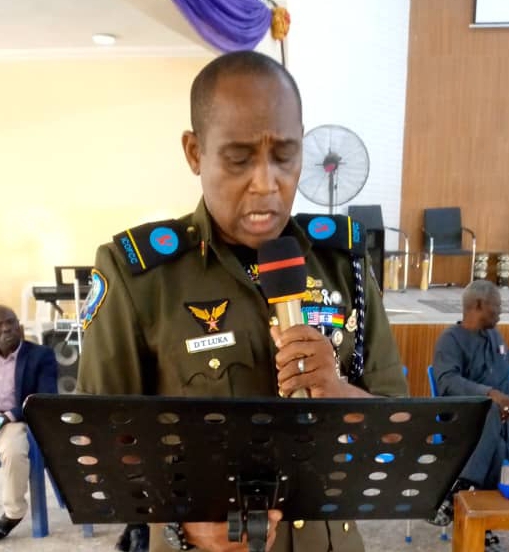 International Chaplaincy Chief Charges Members to uphold Intergrity
*From Emmanuel Samuel, Yola*
The Chief of Chaplaincy in Nigeria, Rev. Dr. Benson Patrick, has charged members of International Circle of Faith Chaplaincy Corps (ICOPCC) in the country to uphold integrity by performing their duties according to the role of engagement.
General Benson gave this charge while speaking at the occasion of the ICOFCC 2022 State Conference held at the First Baptist Church in Yola, the Adamawa State capital on 9th September, 2022
The Chief of Chaplaincy in Nigeria who was Guests Speaker at the occasion which was anchored on the theme "The Role of the Chaplain in Times of Crisis", described the organisation as a noble profession with outstanding values such as teamwork, respect, and trust, insisting that the values must not be left to die.
He urged all chaplains to work relentlessly in advancing God's Kingdom by rendering selfless services to the government and humanity.
"You have an obligation which is service to others. You must make this your first priority.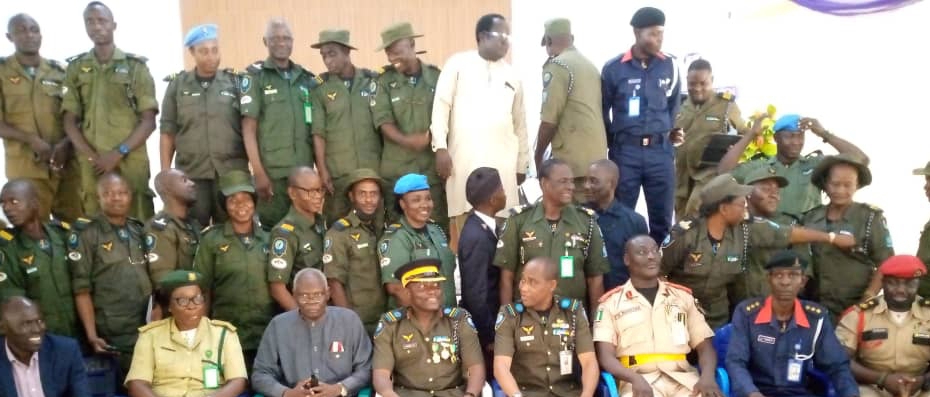 "Remember that, chaplains are defenders of the truth and have in mind that God is their rewarder." He stated.
Rev. Dr. Benson described the chaplain as an agent of transformation and an officer, commissioned to serve the entire world adding that chaplains must understand that God created man to do His will.
"A chaplain is essentially a spiritual representative attached to an institution or organisation to carryout spiritual activities or obligations.
"In other words, a chaplain is a minister in the workplace," he stated.
The ICOFCC boss revealed that chaplaincy is all about ministering in a circular space to bridge the gap between the circular world and the body of Christ.
To him, chaplaincy provides the means to bring Christ's hope beyond the wall of a Church building into the real moment of people's lives.
He, however, warned that if proper care was not taken, chaplains could cause more harm than good in the society.
"Chaplains can cause more harm than good in moments of crisis and trauma. Therefore, as a chaplain, you need to be cautious when ministering to those in situations of crisis and trauma. This means that the chaplain must know his duties," he reiterated.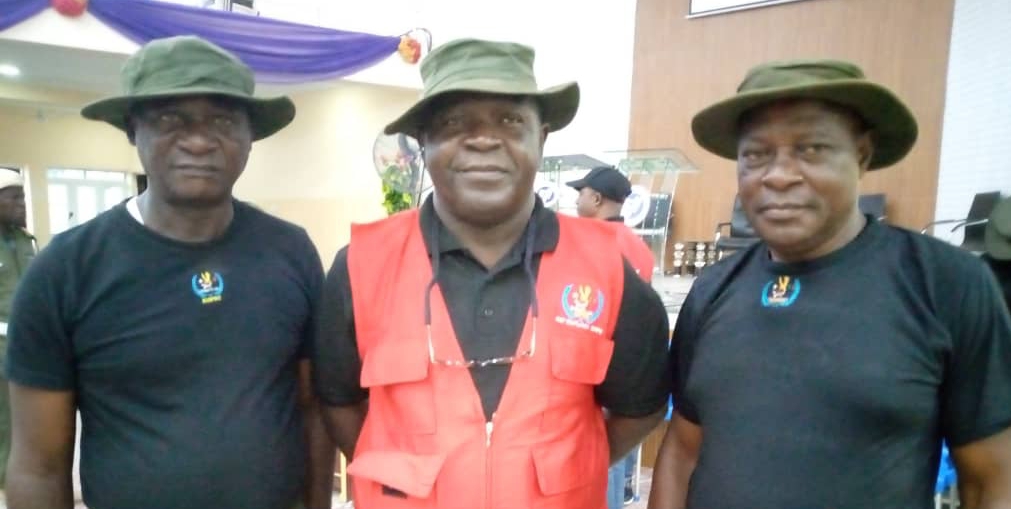 Speaking on the role of engagement, General Benson Patrick urged chaplains to consider the aspects of spiritual care, law, ethics, responsibilities, and proper training when dealing with the society.
Most importantly, he called on all chaplains to actively participate during crisis such as natural disasters, family squabbles, suicide incidents, and community-driven events, while providing religious and spiritual guidance to inmates, patients, security forces , security agencies, schools, and other government establishments.
General Benson was, however, worried about the turnout at the conference, recalling that Adamawa ICOFCC members were in hundreds and having less than 70 in attendance was ridiculous and unacceptable.
"Of a truth, the outing today is not encouraging. Its hard to conjecture that with Batches A to D of ICOFCC in Adamawa, we should have less than 100 people at this conference. Management has to look into this shameful attitude," he advised.
He described the workshop as timely, considering the security challenges the country is traversing. He, however, stated that bringing chaplains under the same roof to brainstorm on vital issues affecting the corps and the country was a good idea.
Earlier in his welcome address the Adamawa State Director of ICOFCC, Sir Daniel Luka, disclosed that the two major functions of a chaplain were to help individuals and their families in times of crisis and how to meet their spiritual needs.
"One of my takeaways is the reminder that something that affects some of us affects all of us as individuals and as a church body.
"We expect that people will be treated fairly, because when this doesn't happen, I think we all have a responsibility to speak up," Luka stated. He added that in times of crisis, people need chaplains and the church more than ever before.
"In a world that is increasingly flooded with individualism, growing insecurity, suicides, and a high crime rate, there is an urgent need more than ever before for the chaplaincy to support government services," he said further.
.
The occasion was marked by awards to former Directors and National Officers, as well as certificates of participation to all participants. Meanwhile, organisers also conducted a promotion examination for Batches A, B, and C of ICOFCC Officers Statewide.
The Conference was witnessed by Rev. Joseph Babangida, Vicar of LCCN St. Monica Cathedral as Special Guest of Honour. He doubles as Chairman of the Christian Association of Nigeria (CAN) Yola. Ok there's were the National Director, PRS, Associate Prof. James Doughari, who is the ICOFCC Africa; National Director, EPR, DR. Valdya Tame, ICOFCC Nigeria; Zonal Coordinator, Engr. Mundi Musa Ashana.
There were also dignitaries from the Nigeria Police Force, Nigeria Prison Service, and Nigeria Civil Defence Corps (NCDC), Yola; the United Chaplaincy of Nigeria, and the Nigeria Immigration Service.
END