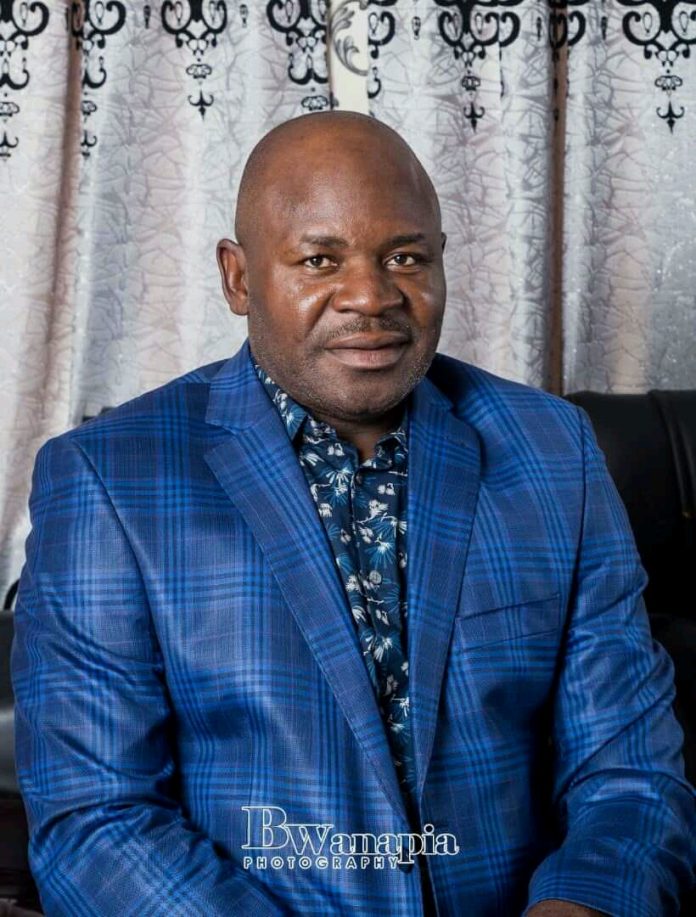 Hon Kunini: "I am not a rubberstamp Speaker"


In less than one month, Dr Joseph Albasu Kunini, Speaker Taraba State House of Assembly has received two awards for leadership excellence.
In this interview, the speaker revealed the impact of the awards in his life, how he has kept the house as one and the principle of separation of powers among other things. He spoke with Williams Ayooso recently.

For the second time in less than a month, you've been honored by your people. The first one was when you got an award from the youth and today you got another award. Can you tell us more about this awards and what it really means to you sir?
First and foremost, I will thank the good people of Lau Local Government for giving me the license to come and represent them in the Taraba State House of Assembly and it is on this note that the youth from Kunini under the Kunini Youth Foundation felt that I've represented them squarely and that is why they called up on me to come and receive an Award of Excellence. The second one is from the United Nations Commission for Refugees. I never knew that they've been following our procedures in the House of Assembly and they concluded that I deserve to be given an award. They called for a meeting in Adamawa state for us to go and discuss how the state House of Assembly could come up with legislations that could protect refugees and IDPs, I responded squarely. I thanked them so much for this recognition and I felt much honored to have received this award.
Has the award changed your perception about living with the people and leadership, does it really re-arrange the way you want to do things?
Actually this award has changed my perceptions in many ways because like I did say, I never knew that they've been following our procedures squarely and for them to have considered me for this award, I think it will spur me to do better and for me it is a good thing that happens to me and like I said, it has changed my perception, that I'm supposed to do my best until my best is proved among the best.
So far, you have succeeded in holding the Taraba State House of Assembly as one House, contrary to the permutations of the people that the house will be divided based on the circumstances that weaved around your emergence. How are you able to achieve this?
As parliamentarians we have common rituals and the ritual is that, we are all one. For one to emerge as a speaker is nothing but just first among equals. Nobody has written an exam that he passed and it made him the speaker. Therefore, it is our duty to live as one. Of course there could be skirmishes here and there. But that does not mean we will not resolve it. Yes, when the saga was going on, we had for and against. But the basic thing is that we are one and as an Assembly, we are one because the interest of the state should come first before our personal interest. Therefore, we don't have a divided house in the Taraba State House of Assembly. It's just that, some may not believe in someone's philosophy. But even at that, we don't have any problem. We are living as one family.
This is a New Year Mr. Speaker. What should Tarabans expect from the House of Assembly under your leadership?
Good legislation that will support them and protect them. This is a mandate been given to us. So my New Year message to the good people of Taraba state is that, we should support the Governor Darius Ishaku led government, because he has been saying that when we give him peace, he's going to give us development and I know that the people of Taraba are peace loving people. They have demonstrated that in many ways. That is why you can see a lot of developmental programs going on here and there. Therefore my New Year message is that; let's give this government the desired support.
You are now the Speaker of the Taraba State House of Assembly, yet, you create time to go to the Taraba State University and interact with your students and sometimes teach. What do you want to show for doing that?
Thank you, you're taking me on another level now. My academic journey is a fiat. I wanted to be an academician right from my youthful years. Now I took up the challenge to go to the House of Assembly and that's why I contested elections and my people supported me to be here. However, my immediate constituency is the academic environment believing that politics can come and go but my certificate will remain with me. Therefore, my immediate environment is the Taraba State University. After my PhD from the University of Leeds United Kingdom, where I earned my Masters Degree first and foremost, I felt that the highest career every academician can attain is to be a Professor and there's no way you can be a Professor if you are not in the academia. Therefore, I decided to stay put in the academic environment so that I'll be able to earn my assessments. I'm done with all my publications; I'm waiting for my assessments. So no university can assess you when you are outside the academic environment and this is the reason I had to render my service because this is what I like doing most.
In your inaugural speech, you emphasized on a watered down version of the time honoured theory of separation of powers. So, a lot of people were beginning to feel that you are laying down the template of a rubber stamp House of Assembly, can you tell us more about your version of the doctrine of separation of powers?
Let me even start by saying that in history of government all over the world, there is no theory and literature that can tell you that you can confront a government and you get the best result that you want. This is because, if truly, our vested interest is to give our people the desired development then we cannot be confrontational. Even in the military regimes, they don't like confrontation. So the theory of separation of power was propounded by a lot of scholars, the Lockes, the Socrates, the Rousseaus. All of them have propounded separate theories and in the end of it all, there is no water tight separation of power. The only area that every arm of government will be looking at is to see where there is common interest and the common interest is where all the arms of government should understand that we are not supposed to confront each other. Therefore why the principles of checks and balances were introduced was because we know that they said that when there's absolute power, such power will collapse absolutely. Therefore there's no point for us to allow tyranny. This is why we should check on one another. But it went further to say that when you allow water tight separation of power, government business will be crumbled. Therefore is there's anything we have to do as a government is to explore the area of common interest so that we will establish understanding among the three organs of government. You can bear me witness that even the world powers these days are not talking about world war. They talk about cold war and they are taking about diplomacy, which means table discussion, which means even those super powers that have built military arsenals for them to kill human beings have decided that we should keep them aside and lets come and talk on round table, talk more of a democratic institution where people are been voted to come and serve. Therefore we cannot confront each other; instead we will have to look at the areas of common interest where when we explore we will give our people the dividends of democracy. So I'm not saying the obvious that we should come and fight the government. Therefore to answer your question, yes people think that I am a rubberstamp Speaker, I am not. I only want you all to understand that we cannot confront each other; instead, we should be able to go on diplomacy. This is what I mean when I say we should explore the area of common interest.