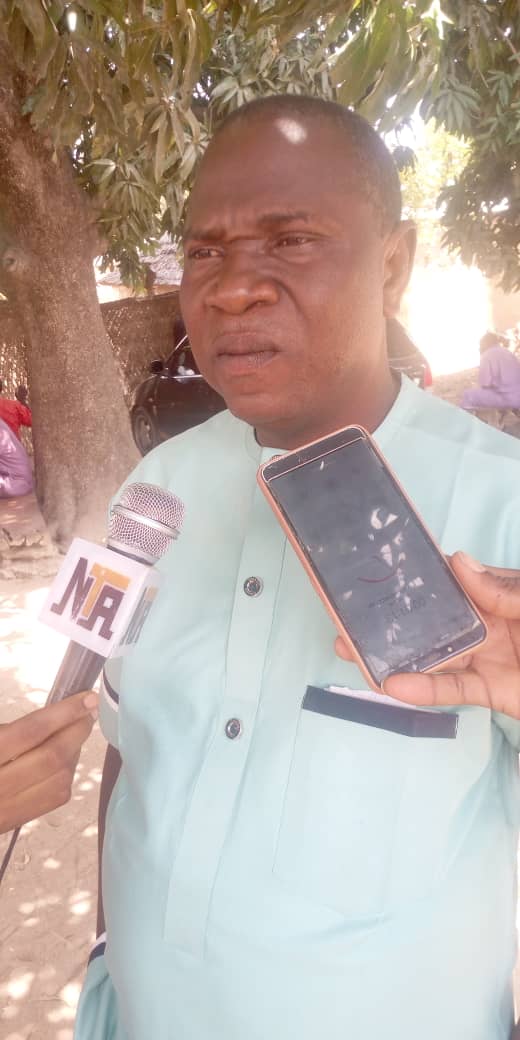 'Hanging demands will soon be met', NLC Chair assures workers.
By Sesugh Abaya
The Chairman of the Nigeria Labour Congress (NLC) Taraba State Chapter, Comr. Peter D. Jediel has assured workers in the state of his relentless efforts in ensuring that their hanging petitions and demands are tackled.
The Chairman made this known while speaking to press men after casting his ballot in his hometown at Sunkani the Ardo-Kola Local Government headquarters, Taraba state.
According to him "I call on my fellow workers in the state, the same way they have all come out to vote in this election, I crave for their support. Myself on the other hand will take their pleas to the government and we hope that the incoming government will not forsake their pending requests . I will also ensure that hanging petitions that are yet to reach the government table will do so"
Still speaking, Comr. Peter itemized the pending requests as, minimum wage, promotion, gratuities and others which according to him, the government promised to pay but later said there was not funds on ground to fulfil the promise.
"The incumbent government had before now taken names and arranged according to years which are to be paid too, we hope that the new government will act on this foundation as already laid so that people will have what they are entitlement.
"For retirees who are yet to be paid their pensions numbered over 1,500 we call on the attention of the new administration to act on this document that are already on ground" Peter said.
The Chairman therefore called on the incoming administration to look into these issues to see that workers demands have been met.
While commenting on the issue of workers' salaries in the state, Comrade Peter said although salaries are paid, they are not paid timely, except for few unions that the state government is owing over six months salaries of which we hope that as promised during campaigns, the incoming government will also look into.
The Labour Chairman called on the workers in Taraba State to be supportive and exercise patience even as they have always done with the current administration, and with time all things will return to normalcy.