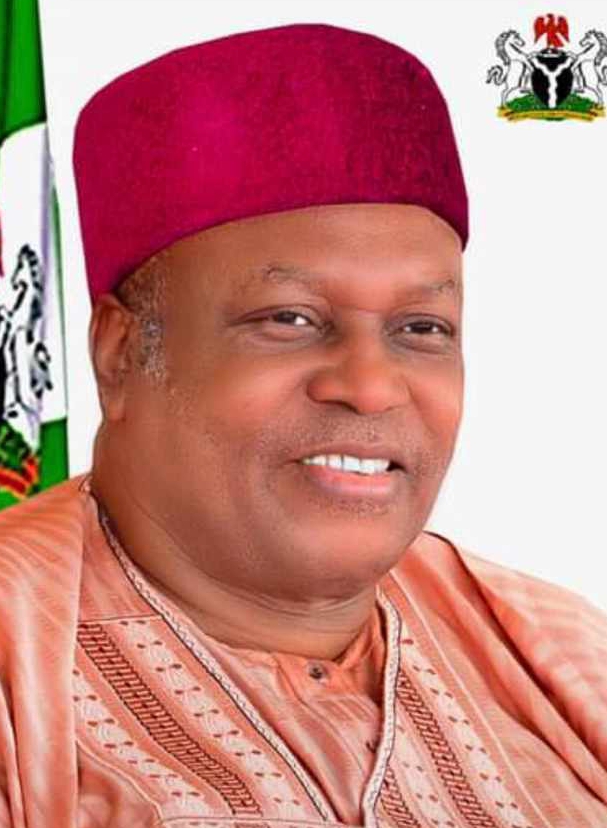 Angry youth stone Governor Ishaku's convoy over imposition of candidate
Jethro Yerga, Jalingo
Some angry youth of the North and Central Zones of Taraba State Wednesday, interrupted the convoy of the State Governor, Arc Darius Dickson Ishaku and his deputy Engr. Haruna Manu throwing stones as a way of expressing their anger over what they described as impossition of candidate against their will in the ongoing Governorship Primary elections of the People's Democratic Party, PDP.
The youth in their numbers, barricaded the gate of Pastoral Center, located inside The Catholic Church Cathedral, Jalingo chanting in different voices.
Security Officers comprising of Police officers, Military officers, men of the Civil Defence Corps and Vigillantee group however, intervened swiftly and brought the matter under control.
Though our reporter could not interact with the irrate youth in a manner that he would unravel details of the pandemonium at the time of filling this report, some sources had earlier alleged that the governor, acting on the directive of his boss, Rtd. General Theophilus Danjuma is working up modalities to hand over the governorship ticket of the party to Rtd. Col. Agbu Kefas who is the State Chairman of the Party.
This decision according to sources does not go down well with most of the candidates who are also eyeing the State most exhorted position and had vowed to meet the governor's "annointed" candidate at the poll.
At the time of filling this report, there was heavy presence of security officers at the Joly Nyame stadium, venue of the election while delegate were hosted at the Pastoral Center for undisclosed reasons.
Meanwhile, the election which was slated to commence in the morning hours, may likely end up in the night if at all it will be conducted.
We hope to bring you details shortly.