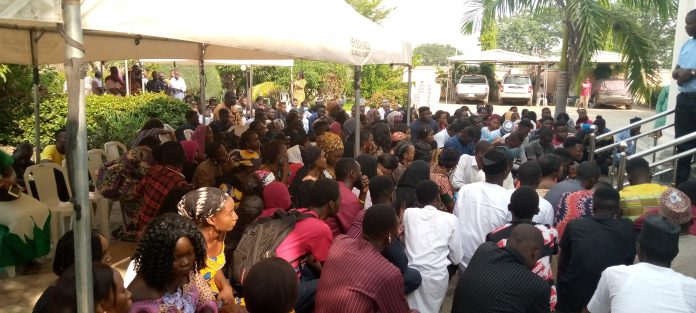 WCHS Alumni in their hundreds condoles with the Shamaki Family.
By Christiana Babayo, in Jalingo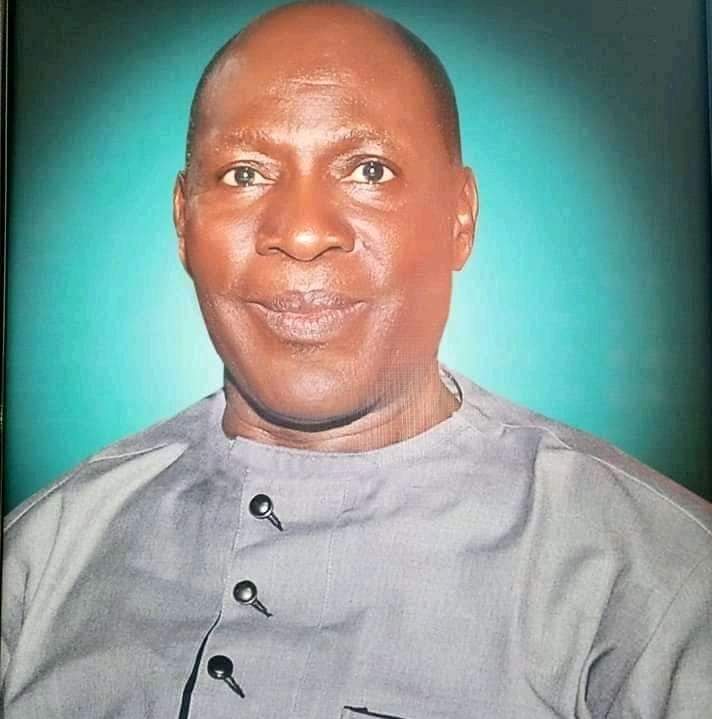 The Alumni of the Winners Comprehensive High School(WCHS) who are deeply saddened by the sudden death of their Proprietor,Mr Shamaki Danlami had on Tuesday paid a condolence visit to the bereaved family.
Worldview Correspondent who was there reports that the numbers of the past students was quite overwhelming as the whole Shamaki compound could almost not contain them.
Elijah who spoke on behalf of the alumni team said" when we first met our Director we knew him as a Proprietor but with time, we grew to know him as a father. We all loved him deeply and we will continue to stand by the principles for which he stood". He said.
He also conveyed their condolences and asked that God will strengthen the family in these trying times.
Our correspondent also spoke to some of the alums and among them, Victor Ishaku Kperafa said that he is very sad and words cannot express the pain in his heart at the moment, but God who sees all knows why this has happened.
Abubakar Salim on his part, said that this is indeed a loss that cannot be replaced and he will forever be grateful to Mr Shamaki for impacting his life positively.
A host of others also aired their devastation and all geared towards the fact that the incidence took them by surprise and the memories of Mr Shamaki will remain fresh in their hearts.
Speaking on behalf of the Family, Hephzibah Shamaki expressed how happy the family is to have seen the alumni in such numbers. " Seeing all of you today in this number shows that you loved the director very deeply. I cannot even tell you how happy and glad we are that all of you are here. Thank you all and may God honor you even as you have taken out time from your busy schedules to honor our father. It is all loss to us all and not just the family" she cried.
Mr Tanko Shamaki who also spoke for the family explained that Mr Shamaki had very tall dreams and he had alot of people leaning on his shoulders. " The director will be very proud of you all and they only way to compliment his labor is to carry on with the legacy he left behind. Take the name of Winners Comprehensive High School round the globe" he said.
Our correspondent also gathered that the service of songs will take place on Wednesday the 12th of August in the Shamaki compound in Jalingo by 3:30pm.