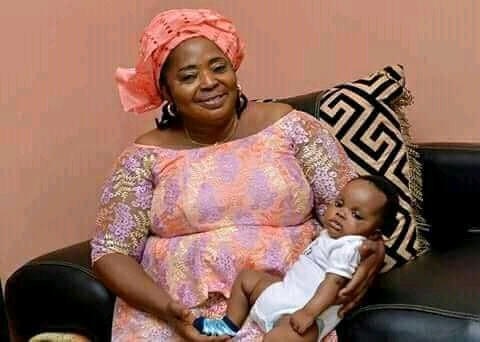 Taraba Commissioner calls for all out fight against child abuse
By Jethro Yerga, Jalingo
Taraba State Commissioner for Women Affairs and Child Development, Hon. Mrs. Hauwa Kwenna, has called on parents, relatives and guardians to rise up and vigorously fight the ugly monster of child abuse which is gradually eating deep into the fabric of our society.
The Commissioner made this call
yesterday during an interactive session with journalists in her office in Jalingo.
She said the increasing number of rape cases across the country does not tell well about the future of the Nigerian Child and there was every need for something urgently to be done to arrest the ugly situation and nip it from the bud to save the promising future of Nigerian children.
"This is no longer a joking matter. The issue of rapping our little daughters on daily bases is unacceptable. Enough is enough. We all have to rise up as parents, relatives and guardians to fight Child Abuse in all its ramifications". She stated.
The Honorable Commissioner who cited an example of a case of rape which is undergoing investigation by the police in which a young man raped an orphan of 13 years old along with her elder sister of 16 years in the previous day in Jalingo, the State Capital, advised parents to be vigilant and always engage their children in counselling sessions to prevent them from falling victim of the scourge.
She appreciated the wife of the Governor, Her Excellency, Barr. Anna Darius Ishaku for her resilience and relentless efforts towards curbing the menace of Child Abuse in the state.
According to the Commissioner, with the relentless efforts of Her Excellency, Barr. Anna Darius Ishaku towards fighting child abuse, the plight of the children had been effectively taken to the Taraba State House of Assembly where a bill is passed into law to punish culprits who perpetrates these satanic acts.
Hon. Hauwa Kwenna gave assurance that Her Ministry would make a judicious use of the occasion of the 2021 Children's day with the theme "Investing in our Future Means Investing in our Children", to create awareness and build confidence in the children so as to give them hope of a better tomorrow especially that they are potential leaders.