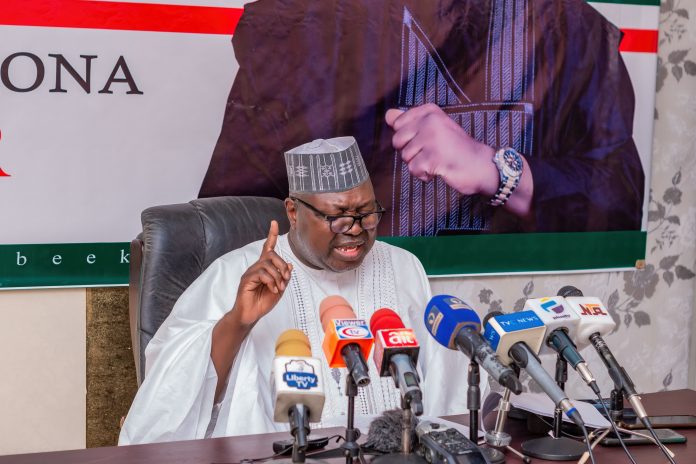 Taraba 2023: Victor Bala declares guber ambition, rolls out agenda.
Worldview Magazine.
Chief Victor Bala Kona of the Peoples Democratic Party has declared officially, his intentions to join the gubernatorial race in Taraba state.
Victor made the declaration in Jalingo the capital city recently where he also rolled out some of his agenda for the state should he be elected come 2023.
According to him, "Taraba is blessed with abundant resources both in human and material terms, we have no business with poverty, all that is required is the political will to harness those abundant resources for the betterment of Taraba state.
"We shall focus on key development areas such as Education, Agriculture, Health, Provision of Infrastructure and of course, the provision of security of lives and property of Tarabans wherever they may be.
"This task no doubt requires some level of capacity, competence and strength of character, above all, it requires experience and very insightful understanding of politics and politicians which I possess"
The hopeful however explained that for development and peace to abound, Tarabans must remain united, show fairness and equity, and be deeply rooted in love.
Been a thoroughbred politician born and bred in Taraba state, Victor Bala's vast knowledge of the terrain has added to his inspiration to run for the number one seat.
Addressing news men briefly after the declaration, Chief Victor Bala Kona explained that consensus is discretional and is not compulsory.
Chief Victor also stated that he will not accept any consensus arrangement if it doesn't favor him as he is the most qualified candidate.
Victor Bala Kona is the state former People's Democratic Party Chairman, a position he held from 2012 to 2020. He is also the Garkuwan Bakundi.