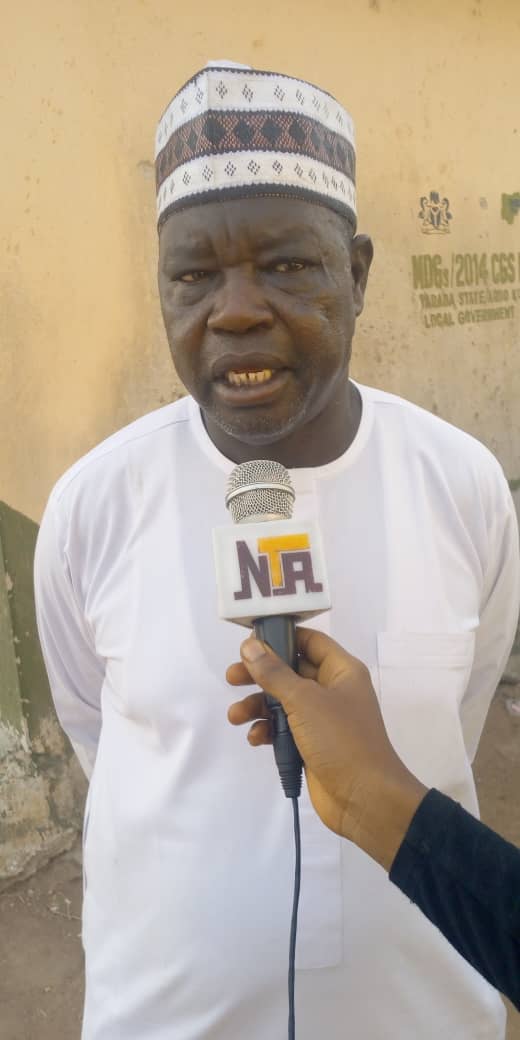 Muslim Pilgrim Board Chair debunks allegations on election misconduct
By sesugh Abaya
Chairman of Taraba state Muslim Pilgrimage Welfare Board, Alhaji Hamman Adama Tukur, has debunked allegations suggesting that he engineered the pandemonium during the Governorship and State House of Assembly elections, at the Lamido-Borno Ward , Ardo-kola LGA of Taraba state.
The Chairman who said this while interacting with our reporter in Ardo Kola Local Government on Sunday also stressed that the allegations made against mere lies and a way of seeking cheap publicity by supporters of the opposition.
In his words, " I don't have issues with anyone. I am a peace maker, any one that said I have a problem or created any is the one trying to cause a problem and he or she is the problem.
"This is all but a joint effort by the supporters of the opposition to bring down the People's Democratic party, PDP. On our part, we're trying to see that it's a free and fair process. We don't do politics with religious or tribal sentiment.
"These people making these allegations are the ones who disrupted the process by tearing ballot papers and taking away some of our agents the press were eye witnesses. All we want is for the masses to vote without hitches"
Alhaji Adama used this medium to call to order, those making allegations, urging them to be humane in their dealing, quoting an hausa adage which translates " if you are digging an evil hole, don't make it too deep it could likely turn to yours"
The chairman who also refuted the flying rumors about the different factions among the PDP supporters, said that anyone who is trying to cause any differences among them is not a true supporter, as true supporters work for the progress of the party.
The stakeholder also used the channel to congratulate the Hon Member elect, Taraba state house of Assembly Hon. Happy J. Shonruba.
He called on all the good people of Ardo -kola to come and join hands together to work for the growth of the land and the good of everybody.