THE DARIUS ISHAKU LED ADMINISTRATION IS SOON TO ROUND UP THEIR TENURE COME 2023 AND A LOT HAS TRANSPIRED IN THE LAST SEVEN YEARS. COMRADE JJ KATAPS SPEAKS ON THE IRREGULARITIES TRAILING THE ADMINISTRATION AND THE RECENT PLAN TO PRIVATIZE THE MAMBILLA BEVERAGES. JJ KATAPS IS A FORMER CHAIRMAN NIGERIA UNION OF TEACHERS, NUT, NIGERIAN LABOUR CONGRESS, NLC, LOCAL GOVERNMENT SERVICE COMMISSION, HE SPOKE TO WORLDVIEW'S CHRISTIANA BABAYO.
 How do you assess the Darius Ishaku led administration over the last seven years?
Every institution has collapsed, local governments staff salaries are owed, pensioners are owed, the worst hit are those retiring from the primary schools, university lecturers are not been paid, ministries and parastatals are complaining of running cost. Even the creation of chiefdom that we lauded in 2018, for example in my local government they have bastardised the exercise by removing this one and appointing this one tomorrow, court injunctions are here and there, so many things are simply wrong.
We pride ourselves with road network, but where is the one in Bali to Gembu? The one from Jen to Karim, has it been completed? If the 4 billion wasted in the green farm was utilized, they would have done wonderful things. What was this Governor's contribution to Taraba before 2015. You cannot feel pain for something you didn't labor for. The NLC here has collapsed, he has wrecked the NUT in Taraba state, and they even sponsored the creation of union which doesn't fall under the concurrent list. He is just busy doing what he wants and the House of Assembly is not anything to talk about, it has become a house of approval.
Tarabans are not fools, so for me it is very sad and for whoever will succeed in 2023, I pray for the person because there is a big task at hand, fixing the mess on ground will take a lot of energy, time and resources.
I cannot sit and sing praises when people are wallowing in abject poverty. The families of pensioners are wallowing in poverty sickness, diseases and death while the person presiding over the state who swore to protect the interest of the people is there.
Looking at the security situation in the state particularly, what are our chances of peaceful and credible elections in 2023?
First, I wish those that emerged at the primary elections the best of luck. In the aspect of security, we have always been in the news, I am afraid.  There is an influx of so many bad elements into the state. And I have seen in other states that whenever some of these things happen, the governors move around to those locations to see for themselves. Has this Governor gone to these things for himself?
In seven years plus, this governor has not officially visit any primary school in this state, I challenge them to show me an example. So the chief security officer has to be on ground. Our forests have been infested, people cannot go to farms because of insecurity and we can't blame the Nigerian police alone, they are always understaffed and underpaid. Well it is a very sad situation.
Can you give us a synopsis of the Mambilla beverage company?
Before 2015 when this administration came on board, the company was going through challenges. Some of which were; the engines were powered using diesel, the engines were obsolete and always breaking down. If you are running on diesel and the machineries are obsolete, the cost of production becomes high. Before the advent of the Dan Baba Administration, the European Union wanted to partner so that they could make that highland tea worldwide because it was said to be one of the best. There was a power and water challenge because they wanted a situation whereby the irrigation system will power the farm all year round. The contract for the construction of the dam was initiated and Taraba state had paid part, it was still remaining that counterpart funding.
The former Acting Governor came in and one of the first things he approved was the money for the final payment and secondly money was released for the purchase of new machineries. So these things were completed, ready for commissioning when the present government took over.
The first assignment this Governor undertook was commissioning the Tunga Dam project. He was not responsible for that, but since government is a continuous thing, we understand. So from 2015 to date that company has been making humongous profit. That place is like goldmine. Now from 2015 to date, no financial report of that company has been published publicly.
And if you listen to the MD of the Taraba investment, he said it is because of the profit the government is making that they want to privatize the place, how can you privatize something that government is making profit from?
Again our worry is that when you privatize 70%, government loses control and the owner takes charge. Of course a company has 24 hours power supply, good machineries, they would want to downsize and the over 4000 workers are people of the indigenous community. Therefore we are saying no, you cannot sell that, not now not even in the foreseeable future. If you want to even do that in the future there must be transparency. Only the dam, it cannot be constructed for 20 billion, why will you sell 70 % shares for 300 million. We will not accept that, this is daylight robbery. If I have my way that Managing Director of investment is not worthy to occupy that position, he should even be arrested.
Didn't they sink 4 billion in that Green farm project? When it started shrinking why didn't he call for privatization immediately? Where is Taraba Microfinance bank now? What of Taraba Motel, it is laying there, even the Jolly Nyame stadium itself, Mambilla hotels in Abuja, the cassava producing plant and many others. People who didn't labor for these things are just disposing our common wealth as they wish.
Mambilla beverages is our heritage, our parents gave out the land for the tea there free of charge. Therefore, if you want to do such you must be sensitive to the entire community not just you alone sitting in the government house or the investment house.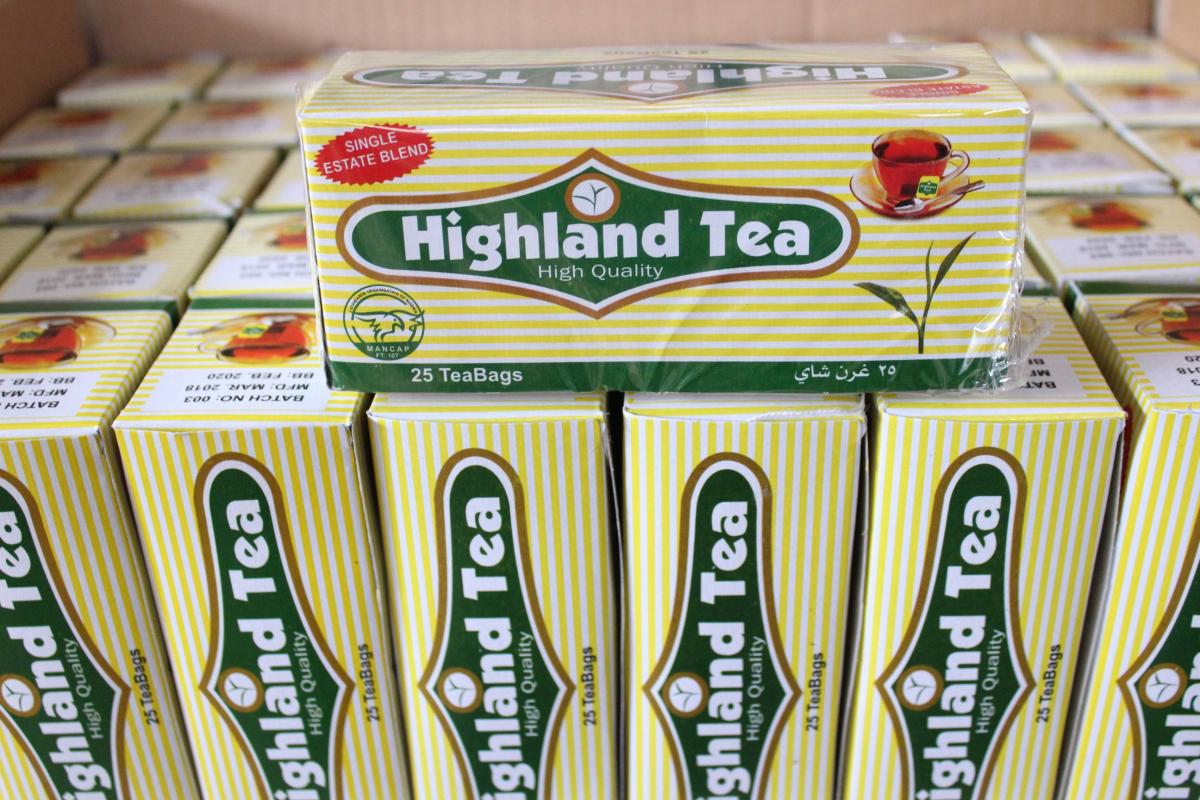 The privatization of the Mambilla beverages has continued to birth reactions from stakeholders and residents all over the state and beyond, how do you react to this sudden development?
First of all, you cannot give what you don't have because the cost precedes results. If you want to privatize, you must have reasons. You may hear from the government side that the reason is to maximize profit.  But when you want to privatize a company like the Mambilla beverages, you don't do that haphazardly, it takes time and processes and in some cases it takes as long as four years or more.
The question that comes in mind is, why privatize when you have less than 10 months to go? Why now? Even in four years, you must set a committee of experts. They will comprise even people of the locality and stakeholders from the area that are knowledgeable, including financial and economic experts who will come together and do a total valuation of the company and make recommendation.
And when the recommendation comes, since this company is not just owned by the Taraba state government, it means the state House of Assembly has to receive that recommendation and pass a law and other processes since the company is jointly owned by the local government and the state.
Now after all these is done, it should be sent to the Nigeria stock exchange when it will be published for individuals who will like to purchase shares. When that becomes public knowledge, you can continue the processes. The rumor is that the shares they want to sell will go for 300 million, that's nonsense; we are too good for that.
What does this privatization mean for the workers, the host community and the residents of the Mambilla?
A company that employs over 4000 people is not small company. If that place is privatized and the owners decide to downsize, many will lose their sources of livelihood, they will not be able to fend for themselves and their families and this will lead to a high rate of criminality in the areas. And if we don't talk now, posterity will judge us. How can you take away something is part and parcel of a community of like 40 years?
What about the said sensitization going on in the Mambilla plateau concerning the topic at hand?
There is no sensitization going on in the Mambilla plateau. It's all lies.
What is your call to the government at this moment and the people of Taraba?
We will never sit silent and watch these people scatter what our parents and what others have labored for. We owe it to posterity to speak the truth. They can say we are against them and that's fine, but I will never stand with what is not right.
Few weeks ago I wrote on my wall on Facebook, I apologized to those who I convinced in one way or the other to vote in this government especially this governor in 2015 and 2019 because there is nothing to write home about. Taraba people should not make the mistake of bringing in somebody who literally knows nothing about our state.