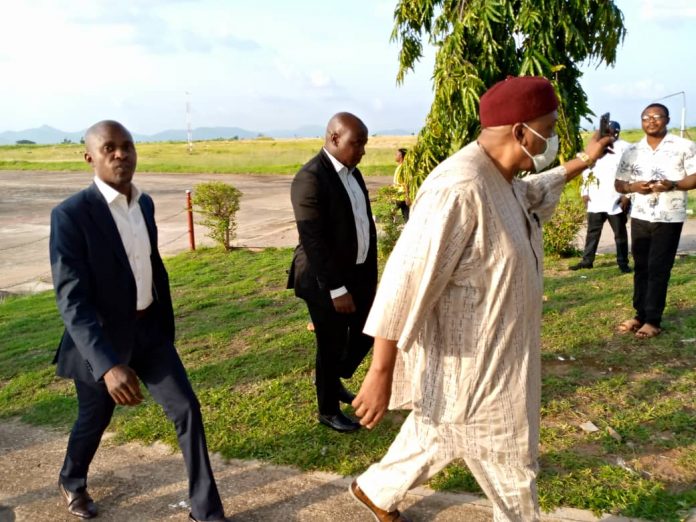 Governor Ishaku sympathises with victims of flood disaster
By Jethro Yerga, Jalingo
Following the various damages caused by the flood which followed heavy down pour in Taraba, the Executive Governor of the state Arc Darius Dickson Ishaku had cut off his official trip and returned to Taraba State to sympathize with victims of the disaster.
The governor who landed at the Danbaba Suntai Airport in Jalingo, began an inspection tour at the Nukkai bridge and move round the affected areas to inspect the level of damage cause by the flood.
Addressing some of the victims who were flying flags to welcome him back to the state, the governor pledged that he would provide immediate relief materials including food items to the victims to lessen the effect of the disaster on them.
He stated that he would engaged a team of engineers to assess all the bridges destroyed by the flood with a view to reconstructing them to prevent further damage.
The Governor advised those residing around reverine areas to take causion and temporally vacate from such areas while he look into the ugly situation.
It could be recalled that a heavy down pour in the early hours of last Friday, caused a serious flood that submerged many buildings and destroyed property worth millions of naira across over seven communities within Jalingo, the Taraba State capital.